Your selection has been added to your Cart
You need to have an Arrangement in your Cart
Please add a floral item to your Cart first to activate the Add-on Gifts selection.
Find an Arrangement to suit through the categories in the navigation above.
Continue Shopping
Add-on Gifts & Extras
The Perfect Finishing Touch to your Gift Delivery...
This page is for Add-on Gifts only - Please note we do not send these gifts for delivery on their own - they are only to be included as an added extra finishing touch to your flower delivery.
You will need to have an item already in your cart to allow the addition of extras.

PLEASE CHOOSE YOUR BOUQUET OR ARRANGEMENT FIRST, and you will be given the option to add these to your cart afterward.
Please call us on 09 838 9058 if you would like to speak directly to our florists, to discover what other lovely gifts we have in store, that can be added to your floral order.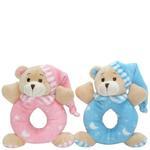 $13.50

Baby Rattle Bear
BUY NOW
So cute! Fleecy rattle with Teddy Bear head. Shape is easy for baby to hold and rattle. Size approx 30cm.
Please tell us in the Notes to Florist section of your order if you require Baby Boy or Girl.
$24.90

Baby Photo Frame
BUY NOW
Metal and pearlised 'BABY' Photo Frame in a satin-lined gift box. Perfect keepsake gift for a new baby to the family.
$24.90

Romance Rose Bear
BUY NOW
Adorable and oh-so-cuddly. This 25cm lovely soft plush bear has I love you embroidered on his paw and holding a fabric rose. Very Cute!
$24.90

Baby Bear with Heart
BUY NOW
These lovely baby bears with sweet Embroidered Hearts. Pink saying "Little Princess". Blue saying "Gorgeous Boy". Approx size 26cm.
Please tell us in the Notes to Florist section of your order if you require Baby Boy or Girl.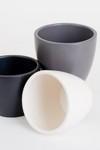 $19.90

Stylish Ceramic Pot
BUY NOW
Add style to your Plant Gift by upgrading with a Stylish Ceramic Pot. A ceramic pot will complete your gift allowing the recipient to immediately display your plant in the home.
We will choose the perfect pot to enhance your plant.
$12.90

Cute Little Teddy Bear
BUY NOW
Sweet, cute and very popular!
These small sized plush teddies are 20cm high and very nice quality.
Perfect to add on to your flowers as a keepsake gift.
$39.90

Scullys Baby Gift Box
BUY NOW
Cute Scullywags range of baby products in a gift pack. Contains Baby Botty Balm, Massage Oil, Baby Soap, Talcum Powder and a gentle muslin face cloth.
$19.90

N.Z. Fruit Sensations
BUY NOW
These are sensational!!

A unique selection of New Zealand fruits naturally freeze-dried.
The drying process retains the fresh flavours leaving the fruits
whole and crisp as a wafer.
The collection includes Luscious Lemon, Blaster Boysenberry,
Funky Feijoa, Kool Kiwifruit, Sensational Strawberries and
OrSome Orange.
Beautifully packaged.
Size 100g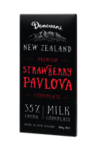 $7.90

Strawberry Pavlova Chocolate
BUY NOW
Delicious from Donovans NZ premium Strawberry Pavlova Chocolate 100 gram bar.
Masterful chocolatiers combine the finest quality cocoa with a splash of sweet strawberry, crunchy pavlova pieces and a dash of kiwi cleverness to create this delectable strawberry pavlova milk chocolate.
$24.90

Cuddly Teddy Medium
BUY NOW
A cute little character - squishy, soft and oh so cuddly!


The perfect keepsake to add to your flowers.
Picture shown is indicative of the many bears we have in-store.
Size approx 28cm.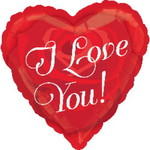 $18.00

Romantic Floating Helium Balloon
BUY NOW
Romantic Helium Balloon. choose from I Love You, Kiss me, Hugs and Kisses, Your'e Special and Plain red hearts.
Very popular and sure to bring a smile a floating balloon is a perfect add-on to your flowers.
The size is 45cm (18").
Due to the fly-away nature of the balloons these can only be sold as an addition and not on their own.
$12.90

Donovans Turkish Delight
BUY NOW
Always a treat Turkish Delight is very popular. Made in New Zealand by Donovans Chocolates. 180g gift box.
$6.90

Yummy Chocolate Fudge Brownie
BUY NOW
80g of chocolatey deliciousness. Chocolate fudge brownie in a cute black box with a heart cutaway. From The Herb and Spice Mill local suppliers.
$60.00

Baby Teddy Extra Large
BUY NOW
Large size cuddly baby bear, available in Pink or Blue. A very generous size bear - approx 55cm.
Please tell us in the Notes to Florist section of your order if you require Baby Boy or Girl.
$4.50

Keepsake Butterfly
BUY NOW
Add a pretty keepsake butterfly to your flowers.
Something to delight the recipient, as it continues
to remind them of your thoughtfulness.
We will colour match the butterfly to your flowers.
Add more than one, to make your gift even more charming.
$24.90

Pink Sweetheart Bear
BUY NOW
Pretty pink Teddy Bear for your Sweetheart. Approx size 28cm.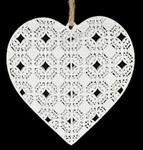 $12.90

Heart Vintage Style Decoration
BUY NOW
Vintage style pressed white metal heart - charming add-on, giving them a sweet keepsake to remember your thoughtfulness.
Size 20cm x 18cm.
$6.90

Baileys Fudge Bar
BUY NOW
Sweet and delicious little treat from The Fudge Cottage in Christchurch. YUM! Baileys fudge. 115grams.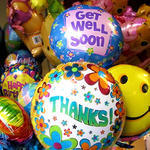 $8.00

Air-Filled Foil Balloon
BUY NOW
A fun stick Balloon adds a bright touch to your flowers.
These are the 9" (22cm) size air-filled balloons on a stick.
They stay up for absolutely ages so make a fun keepsake too.
We have all sorts of balloons for any occasion, so please tell us in the notes to florist section, what the occasion is and we will choose a perfect balloon to match your flowers.
(The stick balloons are sold as an add-on only and are not for sale by themselves online.)
Smiley Face Balloon
Baby Balloons
I Love You Balloon
Get Well Soon
You're Special Balloon
Happy Birthday Balloon
Happy Anniversary
Childrens Balloons
Thank You Balloon
$22.50

Rose Sensual Massage Wax
BUY NOW
Beautiful creamy wax in a gorgeous rose scent - perfect for long lovely massages. Nourishing, soothing and very sensuous. Made in New Zealand by Scullys. 130 grams.
$14.90

Little Luv Bear
BUY NOW
Cute little Luv Bear. This mini bear is 20cm high and very sweet. A lovely add-on to your gift!
$9.90

SALE Chocolate Baby Hearts
BUY NOW
Open a Delicious Box of Half Dozen gorgeous Raspberry Baby Hearts from the finest N.Z. Chocolatiers - Chocolate Brown in Warkworth.
$44.00

Cuddly Teddy Large
BUY NOW
A large cuddly friend!
Add this lovely keepsake to your flowers and give
them something to hold onto forever!
We have lots of different bears in-store - the picture is an
indication of style and we will choose the cutest, softest one
to go with your flowers.
Approx size 40cm.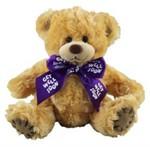 $12.90

Get Well Soon Teddy Bear
BUY NOW
Cute as a button this little brown bear will cheer them up with its Get Well Soon Ribbon and Bow. Perfect to add on to a get well gift.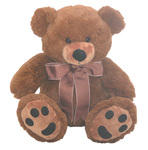 $60.00

Cuddly Teddy Extra Large
BUY NOW
The perfect snuggle buddy! Extra large size (55cm) Brown Teddy Bear. Trimmed with a lovely ribbon bow he is a generous size bear to go with your flower delivery.
$19.90

Strawberries and Cream Chocolates
BUY NOW
Strawberry Sensation!
Freeze-dried delicious NZ strawberries smothered in white chocolate and lightly dusted with Icing Sugar!
The challenge is to stop at just one! From "House of Chocolate". Made in Beachaven Auckland.
Size 100g.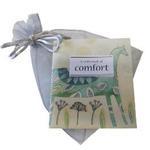 $7.90

Little Book of Comfort
BUY NOW
This sweet little book is filled with kind and caring messages designed to help in times of comfort. A lovely add on for times of stress and loss. Packaged in a sheer chiffon bag.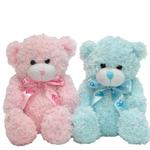 $12.90

Wee Baby Teddy
BUY NOW
Sweet little baby teddy - A perfect little add on to your gift. Available in "Boy" or "Girl". Approx size 15cm.
Please tell us in the Notes to Florist section of your order if you require Baby Boy or Girl.

$4.90

Chocolate Heart
BUY NOW
Perfect Treat to add to your gift!
A solid 25g Chocolate Heart in an organza bag. A yummy addition and guaranteed to make them smile. From the delicious "Donovan's Chocolates".
$14.90

Cadbury Roses Chocolates
BUY NOW
Everyone's Favourite!
A popular assortment of Cadbury's Roses Chocolates.
225g Box. Always sure to please.
$24.90

Boxed Chocolate Truffles
BUY NOW
Absolutely Scrumptious!
Hand-made Chocolate Truffles in x9 assorted flavours by House of Chocolate.
N.Z. famous Chocolatiers - Lovely quality and Presentation!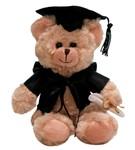 $18.90

Teddy Bear Graduation
BUY NOW
A Perfect graduation gift - this adorable "bright sparks" graduation teddy bear with his cap and gown and scrolled degree, makes a lovely keepsake to celebrate with your grad. Approx size 25cm.
$8.90

Donovans Chocolate Clusters
BUY NOW
Made in New Zealand - Delicicous Chocolate coated Rocky Road Clusters from Donovan's in a cute gift pouch. 150g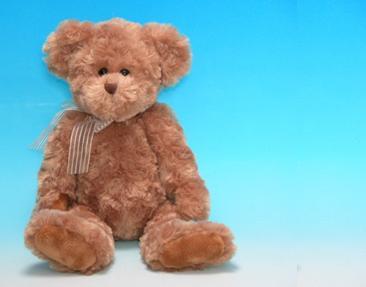 From Teddy Bears, cute Butterflys, balloons, to a keepsake card, collectable hearts, to divine Scully's Soaps and pampering Creams, all starting from $4. As an award-winning Gift Shop we have a range of lovely keepsakes, extra's and gifts to go with your flower delivery in Auckland.
Delicious N.Z. Made Chocolates
For a sweet treat, we stock scrumptious New Zealand made chocolates, from medal-winning House of Chocolate and
Benetts of Mangawhai, the Fudge Cottage and Chocolate Brown. Absolutely scrumptious!
Balloons and Cuddly Teddy Bears
Always popular - A Teddy Bear brings a little touch of love to your gift, and a Balloon is a fun and very popular add-on for your flowers. YES we can get the huge Teddy Bears in for you but we do require 2 days notice. Please contact us for a price on 09 838 9058.
Beautiful Packaging of your Gifts
Rest assured, your gift will be delivered with your flowers and will be beautifully packaged and presented securely, ready for delivery.


Go ahead - Make your Gift extra special!