Are my Favourite Flowers in Season?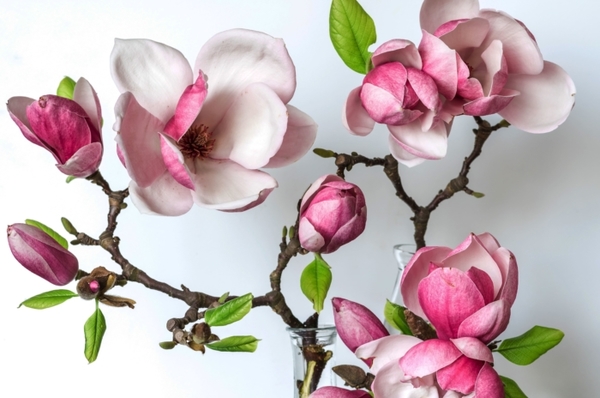 Fresh Flowers - This helpful Best Blooms guide will help you choose flowers based on the N.Z. flower seasons.
When are my Favourite Flowers in Season in New Zealand?

Availability of Seasonal NZ Flowers
The seasons of flowers in New Zealand are of course opposite to the Northern Hemisphere, so if you want to find out when Peonies are in season in NZ, or if Sunflowers are available in Winter, or will there be any Tulips around for your New Zealand wedding in March - this is our helpful list of N.Z. flower seasons to help you plan your special flowers.
Is my Flower in Season Now?
We are fortunate that many of the most popular flowers are available all year round in New Zealand. Our NZ floriculture industry is world renowned and our growers have a wide variety of crops that flourish in our climate. However, just like fruits and vegetables - yes flowers have seasons - even when grown in a greenhouse. The seasonal availability of the blooms and the fact we buy fresh flowers through an auction system, does mean the market prices do go up and down. This is particularly noticeable when a popular flower is in short supply on the local markets.
List of Flowers and when are they available in New Zealand
Here's our list of the TOP 75 favourite New Zealand flowers and the months they should be available at the local Auckland flower markets. This is not a guarantee, as seasons do fluctuate, (particularly noticeable with the impact of climate change) but is intended as a helpful guide to assist you when buying flowers for loved ones, or planning your special event, where you are looking for just the perfect blooms.

If you are looking for a special flower for a special month, then please do contact us on 09 838 9058 and we will be able to advise you in more detail as to what flowers are coming through the flower markets this week.
NZ FLOWER SEASONS LISTED BY MONTH
FLOWERS

JAN
FEB
MAR
APR
MAY
JUN
JUL
AUG
SEP
OCT
NOV
DEC

Agapanthus mini

Y
Y
-
-
-
-
-
-
Y
Y
Y
Y
Y
Y
Y
Y
Y
Y
Y
Y
Y
Y
Y
Y

Amaranthus

Y
Y
Y
Y
-
-
-
-
-
-
-
-

Anemomes

-
-
-
-
Y
Y
Y
Y
Y
-
-
-

Anthuriums

Y
Y
Y
Y
Y
Y
Y
Y
Y
Y
-
Y

Asparagus Fern

Y
Y
Y
-
-
-
-
Y
Y
Y
Y
Y

Aster

Y
Y
Y
Y
Y
-
-
-
-
Y
Y
Y

Bluebells

-
-
-
-
-
-
-
-
Y
Y
-
-

Calla Lillies (Zantedeschia)

Y
Y
Y
Y
Y
-
-
-
Y
Y
Y
Y

Calla Lily Childsiana (White)

-
-
-
-
Y
Y
Y
Y
Y
Y
Y
-

Carnation Spray

Y
Y
Y
Y
Y
Y
Y
Y
Y
Y
Y
Y

Carnation Standard

Y
Y
Y
Y
Y
Y
Y
Y
Y
Y
Y
Y

Caspea

Y
Y
Y
Y
Y
Y
Y
Y
-
Y
Y
Y

Celosia (Brain and Plume)

Y
Y
Y
Y
-
-
-
-
-
-
-
-

Chrysanthemums

Y
Y
Y
Y
Y
Y
Y
Y
Y
Y
Y
Y

Cornflower

Y
-
-
-
-
-
-
-
-
-
Y
-

Daffodil

-
-
-
Y
Y
Y
Y
Y
Y
Y
-
-

Dahlia

Y
Y
Y
Y (early)
-
-
-
-
-
-
-
Y(mid)

Delphinium

Y
Y
Y
Y
-
-
-
-
-
Y
Y
Y

Delphinium Belladonna

Y
Y
Y
Y
-
-
-
-
Y
Y
Y
Y

Earlicheer

-
-
-
-
Y
Y
Y
Y
-
-
-
-

Frangipani

Y
-
-
-
-
-
-
-
-
-
-
-
-
-
Y
Y
Y
Y
Y
Y
Y
Y
Y
Y

Gardenia

Y
-
-
-
-
-
-
-
-
-
Y
Y

Gentian

Y
Y
Y
-
-
-
-
-
-
-
-
-
Y
Y
Y
Y
Y
Y
Y
Y
Y
Y
Y
Y

Gerberas Mini

Y
Y
Y
Y
Y
-
-
-
-
-
Y
Y
Y
Y
Y
-
-
-
-
-
-
-
-
Y

Gypsophila

Y
Y
Y
Y
Y
Y
Y
Y
Y
Y
Y
Y

Hyacinths

-
-
-
-
-
-
-
-
Y
-
-
-

Hydrangea

-
Y
Y
-
-
-
-
-
-
-
-
-

Iris

-
-
Y
Y
Y
Y
Y
Y
Y
Y
-
-

Ivy Trailing

Y
Y
Y
Y
Y
Y
Y
Y
Y
Y
Y
Y

Larkspur

Y
Y
-
-
-
-
-
-
-
-
-
Y

Leucodendron Varieties

Y
Y
Y
Y
Y
Y
Y
Y
Y
Y
Y
Y

Liatris

Y
Y
Y
-
-
-
-
-
-
-
Y
Y

Lily Of The Valley

-
-
-
-
-
-
-
-
-
Y
-
-
Y
Y
Y
Y
Y
Y
Y
Y
Y
Y
Y
Y
Y
Y
Y
Y
Y
Y
Y
-
-
-
Y
Y

Lilium Longiflorum

Y
Y
-
Y
-
Y
-
-
-
Y
Y
Y
Y
Y
Y
Y
Y
Y
-
Y
Y
-
Y
Y

Lilium Valotta

Y
Y
Y
-
-
-
-
-
-
-
-
-

Lisianthus

Y
Y
Y
Y
Y
Y
Y
-
-
-
Y
Y

Marigold

Y
Y
Y
-
-
-
-
-
-
-
-
-

Nerine

-
Y
Y
Y
Y
-
-
-
-
-
-
-
-
-
Y
Y
Y
Y
Y
Y
Y
Y
-
-

Orchid Polymin
(Mini Cymbidium)

-
-
Y
Y
Y
Y
Y
Y
Y
Y
Y
-

Orchid Paphiopedilum - Slipper

-
-
-
-
-
Y
Y
Y
Y
Y
-
-

Orchid Phaleonopsis - Moth

Y
Y
Y
Y
Y
-
Y
Y
-
Y
Y
Y

Orchid Singapore/ Thai/ Dendrobiums (Imported)

Y
Y
Y
Y
Y
Y
Y
Y
Y
Y
Y
Y

Paper Whites

-
-
-
-
Y
-
-
-
-
-
-
-
-
-
-
-
-
-
-
-
-
Y (late)
Y
Y(mid)

Phyllica

-
-
-
Y
Y
Y
Y
Y
Y
Y
-
-

Poppy

-
-
-
-
-
-
-
-
-
-
-
Y

Protea King

-
-
-
-
Y
Y
Y
Y
Y
-
-
-

Protea Other Varieties

-
Y
Y
Y
Y
-
Y
-
Y
Y
-
-

Pussy Willow

-
-
-
-
-
-
-
Y
-
-
-
-

Queen Annes Lace

-
Y
-
-
-
-
-
-
-
-
Y
Y

Ranunculus

-
-
-
Y
Y
Y
Y
Y
Y
Y
-
-
Y
Y
Y
Y
Y
Y
Y
Y
Y
Y
Y
Y

Roses Spray

Y
Y
Y
Y
Y
Y
Y
Y
Y
Y
Y
Y

Scabiosa

-
-
Y
-
-
-
-
-
-
-
-
-

Sea Holly

-
Y
-
-
-
-
-
-
-
-
Y
Y

Snapdragon

Y
Y
Y
Y
Y
-
Y
Y
Y
Y
Y
Y

Sol D' Ors

-
-
-
-
-
Y
Y
Y
-
-
-
-

Statice

Y
Y
Y
Y
Y
-
Y
Y
Y
Y
Y
Y

Stephanotis

Y
-
-
-
-
-
-
-
-
-
Y
Y

Stock

-
-
-
Y
Y
Y
Y
Y
Y
Y
Y
-

Strelitzia (Bird of Paradise)

-
-
-
-
-
-
Y
Y
Y
Y
-
-

Sunflower

Y
Y
Y
Y
-
-
-
-
Y
Y
Y
Y

Thryptomene

-
-
-
Y
Y
Y
Y
Y
Y
-
-
-

Trachelium

Y
Y
-
-
-
-
-
-
-
-
-
Y

Tuberose

Y
Y
Y
Y
Y
-
Y
Y
-
-
-
-
-
-
-
-
Y
Y
Y
Y
Y
Y
Y
-

Water Lily

Y
Y
Y
-
-
-
-
-
-
-
-
-

Zinnia

Y
Y
Y
Y
-
-
-
-
-
-
-
-


More Information on Seasonal NZ Flowers:
Jo-Ann Moss | 26 June 2023, 12:16 AM