Widespread Rave Reviews for Auckland Flower Delivery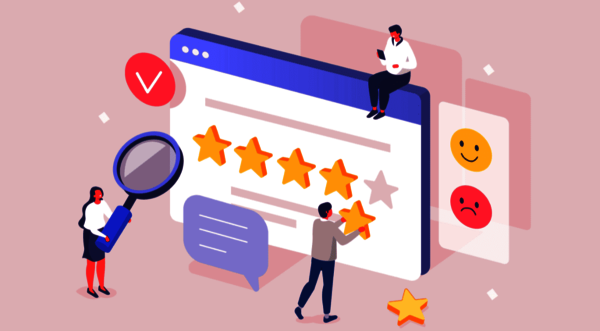 We've had so much positive feedback over the years, and that's now translating into great reviews - and it doesn't matter which platform you're looking at. Best Blooms consistently performs with a level of service that our customers love, and return for.
At the present time of writing we've had a sensational number of great reviews on Google, Facebook and of course our own website - and it's only going to grow more and more.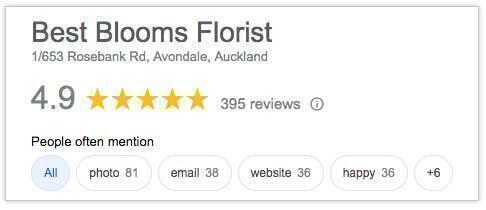 Google
Everyone uses Google but not everyone goes to the trouble of placing a review, which is why we're so impressed that we have over 395 Reviews, and an average 4.9 Rating! We think that's pretty darn good. Check it out for yourself (and maybe leave a review while you're there).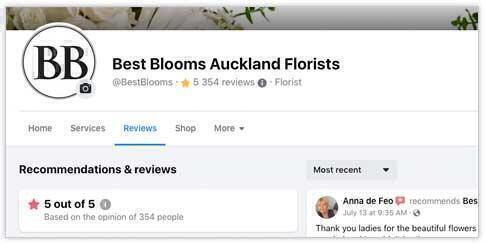 Facebook
Our reviews on Facebook are even better with a full 5 star average awarded by over 354 customers. We checked out our 'competition' and yes, we're the number one flower delivery company in Auckland based on Facebook reviews. Some don't even show their reviews at all - hiding much?
From 278 Ratings
Our Website
We've only just begun the process of asking our customers for their star rating evaluation of us, as well as their feedback, but already we're seeing a clear trend toward a 5-star average. We have had literally thousands of great testimonials over the 16 years that we've been in business delivering flowers across Auckland. If you'd like to read what our most recent customers are saying, click here to read the fabulous things they have to say.

Read our Customer Testimonials


Highest Rated & Best Selling Products
It's a bit hard to narrow down our customer's Top 5 or even Top 10 arrangements and gift boxes, so we've had to go to a higher number AND combine it with the best seller list. These are the Top 15 highest rated products as our customers have rated them using the Star rating introduced in June 2022, and which are also best sellers. It's in "real-time" so will change over time - the list below is accurate to today.
Best Blooms | 01 August 2022, 08:40 PM