What Flowers are Available in which Colours?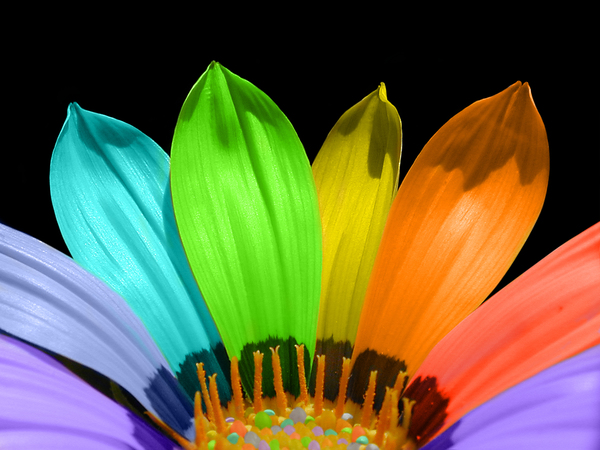 Looking for flowers within a specific colour range? Try these lists of popular flowers across all colour palettes with helpful colour swatches of blooms.
Have you ever wanted to know what flowers come in Blue, or what Pink Flowers there are to match your colour scheme, or are there any Red Orchids or Purple Roses?

Here is our updated list of the most popular flowers in each colour available.
Helpful Hint: Click on the colour name, to go to the list of flowers available in that colour with a helpful colour swatch of blooms in that palette to help you visualise.
White Flowers
Cream Flowers
Blue Flowers
Green Flowers
Burgundy Flowers
Red Flowers
Pink & Cerise Flowers
Purple, Mauve & Lilac Flowers
Yellow Flowers
Orange & Terracotta Flowers
Brown Flowers


Alstroemaria
Amaryllis
Anemomes
Anthuriums
Aster
Calla Lillies (Zantedeschia)
Calla Lily Childsiana (White)
Carnation Spray
Carnation Standard
Caspea
Chrysanthemums
Dahlia
Delphinium
Frangipani
Freesia
Gardenia
Gerbera
Gerbera mini
Gladioli
Gypsophila
Hyacinths
Hydrangea
Lilac
Lily of the Valley
Lilium Asiatic
Lilium Casablanca
Lilium Longiflorum
Lisianthus
Nerine
Orchid Cymbidium (with pink throat)
Orchid Paphiopedilum - Slipper
Orchid Phalaenopsis - Moth
Orchid Singapore / Dendrobium
Paper Whites
Paeony
Poppy
Protea King
Protea Other Varieties
Ranunculus
Rose
Rose Miniature
Scabiosa
Snapdragon
Statice
Stephanotis
Stock
Thryptomene
Trachelium
Tuberose
Tulip
Water Lily
Zinnia
Cream Flowers
Carnation Spray
Carnation Standard
Celosia Plume
Dahlia
Earlicheer
Freesia
Gerbera
Gerbera Mini
Lilium Asiatic
Orchid Cymbidium
Orchid Polymin (Mini Cymbidium)
Rose
Rose Miniature
Tulip
Burgundy Flowers
Amaranthus
Anthuriums
Aster
Calla Lillies (Zantedeschia)
Carnation Spray
Carnation Standard
Celosia Plume
Chrysanthemums
Dahlia
Gerbera
Gerbera Mini
Hydrangea
Leucodendron Varieties
Orchid Cymbidium
Orchid Polymin (Mini Cymbidium)
Orchid Paphiopedilum - Slipper
Paeony
Ranunculus
Rose
Rose Miniature
Snapdragon
Stock
Tulip
Zinnia
Alstroemaria
Amaryllis
Anenomes
Anthuriums
Berries
Carnation Spray
Carnations Standard
Celosia Brain
Freesia
Gerbera
Gerbera Mini


Gladioli
Hypericum
Kangaroo Paw
Leucodendron Varieties
Lilium Asiatic
Lilium Valotta
Nerine
Orchid Cymbidium
Orchid Polymin (Mini Cymbidium)
Orchid Singapore / Dendrobium
Poppy
Rose
Rose Miniature
Tulip
Waratah
Alstroemaria
Anenomes
Anthuriums
Aster
Calla Lillies (Zantedeschia)
Carnation Spray
Carnation Standard
Caspea
Celosia Plume
Chrysanthemums
Dahlia
Freesia
Gerbera
Gerbera Mini



Gladioli
Hyacinths
Hydrangea
Larkspur
Lilium Asiatic
Lilium Stargazer (cerise pink)
Lilium La Reve (Pale pink)
Lisianthus
Nerine
Orchid Cymbidium
Orchid Polymin (Mini Cymbidium)
Orchid Singapore/Dendrobium
Paeony



Poppy
Protea King
Protea Other Varieties
Ranunculus
Rose
Rose Miniature
Snapdragon
Stock
Thryptomene
Tulip
Water Lily
Zinnia
Ageratum
Alstroemaria
Anenomes
Aster
Callicarpa
Campanula Canterbury Bells
Carnation Spray
Carnations Standard
Caspea
Chrysanthemums
Erica Assorted
Freesia
Gladioli
Gypsophila
Hydrangea
Larkspur
Lavender
Liatris
Lilac
Lisianthus
Orchid Phaleonopsis - Moth
Orchid Singapore/Dendrobium
Rose
Scabiosa
Statice
Stock
Trachelium
Tulip
Violets
Water Lily
Agapanthus Mini/Large
Anenomes
Bluebells
Borage
CornflowerDelphinium
Delphinium Belladonna
Forget-me-not
Gentian
Hyacinths
Hydrangea
Iris
Love in the Mist (Nigella)
Sea Holly
Tweedia
Viburnum Berries
Water Lily
Amaranthus
Anenomes
Anthuriums
Bells of Ireland
Berries
Berzelea
Beupleurum
Calla Lilies Green Goddess
Carnation Spray
Carnation Standard
Celosia (Brain & Plume)
Chrysanthemums
Gladioli
Hydrangea
Hypericum
Foliage
Leucodendron Varieties
Lisianthus
Orchid Cymbidium
Orchid Polymin (Mini Cymbidium)
Orchid Paphiopedilum - Slipper
Orchid Phalaenopsis - Moth
Orchid Singapore/dendrobium
Phyllica
Pussy Willow
Queen Annes Lace
Ranunculus
Rose
Rose Miniature
Wheat Fresh
Vines and twigs
Achillea Yarrow
Calla Lillies (Zantedeschia)
Carnation Spray
Carnation Standard
Chrysanthemums
Daffodil
Freesia
Gerbera
Gerbera Mini
Kangaroo Paw


Lilium Asiatic
Orchid Cymbidium
Poppy
Ranunculus
Rose
Rose Miniature
Snapdragon
Sol D' Ors
Solidaster
Sunflower
Tulip
Alstroemaria
Banksia Small
Calla Lillies (Zantedeschia)
Calendula
Carnation Spray
Carnation Standard
Chinese Lantern
Chrysanthemums
Freesia
Gerbera
Gerbera Mini
Lilium Asiatic
Marigold
Poppy
Ranunculus
Rose
Rose Miniature
Strelitzia (Bird of Paradise)
Sunflower
Tulip
Zinnia
Brown Flowers
Anthuriums
Boronia
Calla Lilies (Zantedeschia)
Chrysanthemums
Chocolate Cosmos
Dahlia
Gerbera
Gerbera Mini
Leucadendron Varieties
Lotus Pods
Orchid Cymbidium
Orchid Polymin (Mini Cymbidium)
Orchid Paphiopedilum - Slipper
Orchid Singapore/Dendrobium
Rose
Scabiosa Pods
Sunflower (Chocolate)
Vines and twigs
Zinnia



More Florists Tips & Hints
Best Blooms | 12 March 2021, 11:37 PM