What Makes Best Blooms the Best Flower Delivery Service in Auckland?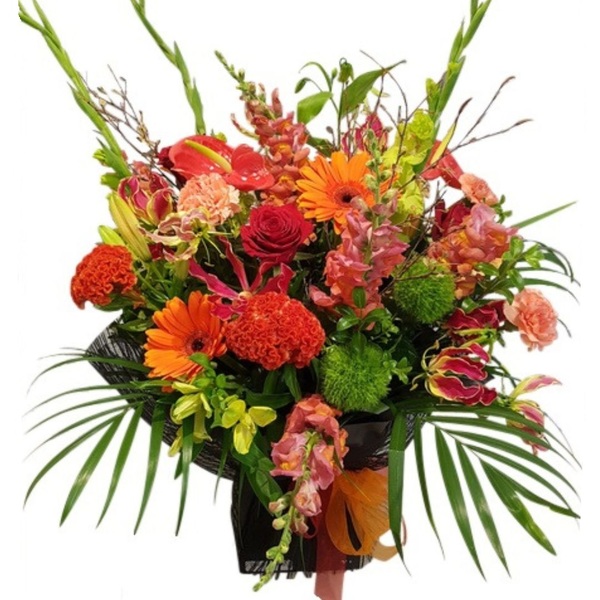 Looking for the best flower delivery service and not sure what to choose? Best Blooms is a florist based in West Auckland delivering gorgeous flower bouquets and gift baskets Auckland-wide. Here are 5 reasons to make Best Blooms your favourite florist once and flor-al pardon the pun!
5 reasons why Best Blooms is the best Flower Delivery company in Auckland NZ

Looking for the best flower delivery service in Auckland and not sure which florist to choose?

Best Blooms florist is based in West Auckland delivering gorgeous flower bouquets and gift baskets Auckland-wide. Here are 5 reasons to make Best Blooms your favourite florist once and flor-al - pardon the pun!
1. Auckland-wide Free Delivery
Yes, you heard that right- Best Blooms Florist offer free delivery to almost all suburbs in Auckland. Delivery fees to remote or rural areas range from $15 to $40. To check if your address is eligible for free delivery, click here.
What's more, Best Blooms delivers flowers to all Auckland hospitals. We've got a special hospital-approved range as well, and you can find out all about it by clicking here.
2. Same Day Delivery
No waiting around to get your flowers delivered. With Best Blooms you can get same-day delivery!
With everything that's going on in the world right now, it can be hard to keep track of special occasions like a loved one's birthday or anniversary. So, if you've forgotten to get a gift, there's no need to panic as we can deliver a range of flower arrangements and gift baskets for every occasion on the special day itself.
To place an order for same-day flower and gift delivery in Auckland you would need to:
Order by 10.15 am for business delivery within Auckland Metro.
Order by 1.45 pm for same-day home or hospital delivery.
Order by 9.30 am for same-day delivery on Saturdays.
We are open every day of the week except Sunday.
3. Flowers and Gift Baskets to Suit Every Budget
From luxury to affordable, our flower delivery services come in a range of options to suit every budget. Starting from as low as $49, the prices for our flowers and gift baskets are some of Auckland's most competitive rates.
We've put together four price ranges to make it easy for you to choose a gift according to your budget.
Find the best-valued gift for the perfect moment. Need to get a little gift for a friend to cheer them up? The budget-friendly Kalanchoe house plant with its lovely keepsake butterfly will do the trick! Want to shower your better half with luxury? Then the lush Love and Romance Rose Gift Hamper would be sure to melt their heart.
4. An All Occasion Auckland Florist: Birthdays, Anniversaries & More!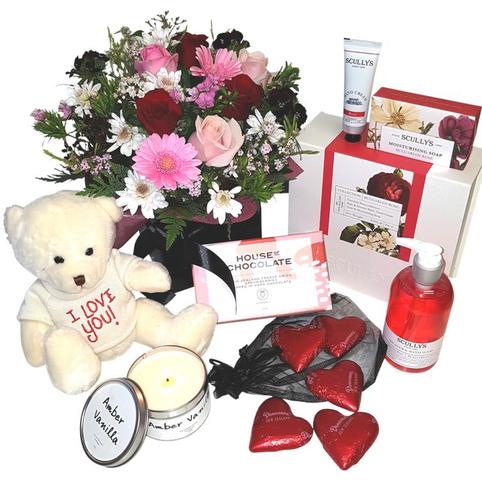 Shop our wide range of flower bouquets and gift hampers for every occasion, be it events like birthdays, anniversaries and graduations; or holidays like Valentines and Christmas. For more event themed flowers and gifts, click the Occasions tab on our home page.
Want to celebrate someone special in your life and express how you're feeling about them? We've got you covered with our recipient-focused selection ranging from flowers and gifts for new mums, clients, grandparents, couples; you name it! Click on the Recipient tab on our home page to see more of these.
5. Award-Winning Florist - Trusted since 2006
We are a family-owned Kiwi business that has been delivering floral excellence since 2006. So far, we've delivered over 100,000 website orders and got several awards and achievements under our belt including being the Winner of the Gift & Florist Shop category at the Retailers Association Auckland TOP SHOP Awards in 2007, 2008 and 2010.
As our name says, we offer only the best and freshest flowers, but don't take our word for it, check out our testimonials page to see what our clients had to say about their experience.
"Thank you so much for your great customer service. Your flowers never fail to delight recipients. It is a blessing for me to have found your service - I do not intend to look elsewhere if I need some flowers to brighten a loved one's day. Thanks and keep up the good work - if there is a 0-10 scale for rating you where 10 is Excellent, I would need a much higher number as your service is beyond Excellent!"- Ermie
View our Blooms of the Week Arrangment View Testimonials



Inspiration - Gift Giving with Style:

Jo Ann | 16 June 2023, 10:51 PM