Whats New for Valentines this Year?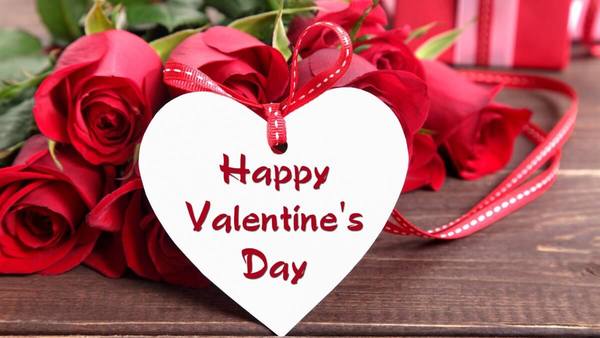 We've got all your Valentines questions answered right here... Is it all about Red Roses or is there another romantic bloom that's fresh and popular? ...When do I need to order my Valentines Flowers? Why are Roses so expensive?... Do you deliver on Valentines Day itself?
The Best Valentine's Day Flowers & Gifts 2023
This Valentine's Day, let your special someone know how much you care with a bespoke bouquet and gift package from Best Blooms. Valentine's Day is all about open and honest declarations of love, so of course, gifts aren't everything. That said, there's no better way to ensure your partner feels recognised and cared for than to surprise them on this special day. If you're not sure what the best gift to give on Valentine's Day is, or you don't know the rules around Valentine's Day flowers, don't stress. We're here to give you helpful advice and make sure your Valentine's Day ends in celebration. Read our advice and recommendations for the best Valentine's Day gifts for 2023 below.
What types of flowers are best for Valentine's Day?
You don't always have to choose red roses for Valentine's Day. Red roses are eternally popular, and we do sell more of these than any other flower for Valentine's Day, but there is no harm in choosing to be a little bit different. We surveyed users over on our Facebook page and found that women overwhelmingly chose a romantic mixed bouquet over a traditional dozen red roses. You can use any kind of flower in a Valentine's Day bouquet, and even mix red roses with other hot, bright flowers.
Some popular Valentine's Day flowers you might consider include: Roses, especially red, pink and white Carnations, Gerberas, Hydrangeas or Chrysanthemums. These are just some suggestions — all flowers are likely to be appreciated on Valentine's Day. Be sure to take a look at our great selection of Valentine's Day bouquets and gift packages for more inspiration. You can also get in touch and ask us to create a unique bouquet just for your other half.
What do different rose colours mean on Valentine's Day?
Red roses are known as the lover's rose, but they aren't your only option. You may choose to mix and match roses or opt for a different colour altogether. Here are some rose flower meanings:
Red: Love and passion.
White: Purity and devotion.
Purple: Love at first sight.
Hot pink: Admiration and appreciation.
Light pink: Gentle happiness.
Orange: Energy and desire.
Yellow: Friendship and joy.
Green: Fertility and growth.
Peach: Sincerity and gratitude.
For a new relationship, or for sending flowers to your crush on Valentine's Day, you might prefer to go with something lighter than a red rose, like a mixture of light pink and lavender roses.
When should I order flowers for Valentine's Day?
The sooner you order your flowers for Valentine's Day, the better! It's quite common that we'll reach capacity and won't be able to take any more orders by 2 pm on February 12th. To ensure you can get the flowers and gifts you want for your partner, be sure to order before then. We plan our couriers' schedules and even organise additional drivers to ensure we can meet Valentine's Day delivery deadlines, so the more notice you give us, the better we can accommodate and schedule your delivery. Plus, you'll have a better chance of getting the specific flowers and gifts you want your partner to receive. We don't want you to miss out, so please order as early as possible!
Why are roses so expensive on Valentine's Day?
A very thorny question indeed! Did you know that we buy all our flowers through a live auction system? This is all the florists in Auckland and the surrounding cities and towns bidding against each other to get the perfect blooms to satisfy their customers. As you can imagine, at days of peak demand such as Valentine's Day, the prices go through the roof as we are all competing to ensure we have enough fresh, NZ-grown red roses to meet our orders for delivery. We also have a huge overtime bill around Valentine's Day: Our florists work often through the night to meet the delivery deadlines. Yes — 24 hours! (It's not easy to hire a casual florist to fill the gaps!) In addition, we hire extra drivers to ensure we can meet the scheduled deliveries. Meanwhile, our floral courier partners also hire extra drivers and extra space to store and sort the flower deliveries they get from all the Auckland florists. These costs get passed on to us. Sadly these all do push the price of roses and some other flowers up on Valentine's Day. We make an extra effort in all these areas to ensure we have beautiful fresh luxury blooms, our talented florists treat every order with love and attention to detail, our presentation is just knock-out, and we work hard to get our deliveries out as soon as we can.
Do you deliver on Valentines Day?
Yes. Best Blooms is open and delivering flowers and gifts all day on Valentine's Day. We are of course delivering on Valentine's Day, however, you should be aware that deliveries may be made very late due to the huge volume of orders that all floral couriers will have onboard (not just from us!). We have hired a large contingent of our own drivers and are aiming to get as many of our deliveries out with these personal Best Blooms couriers, but we are unable to guarantee any delivery times.
In 2023, Valentine's Day falls on Tuesday. We reckon this means you can wow your special someone at work. Put your partner's work address down as the delivery address and gain lots of extra brownie points. Not only can your partner show off the beautiful blooms you've sent, but it's a great pick-me-up on a day in the office. We offer free delivery through most of Auckland. To check what delivery might cost you, use our flower delivery bar at the very top of this website.
What's the Cheapest Gift to send for Valentines Day?
There's nothing wrong with sticking to a budget on Valentine's Day. That said, you still want a Valentine's Day gift to feel special, so you're best avoiding something from the supermarket, dairy or the Warehouse. If you're shopping on a tight budget, you can't go wrong with a single red rose in a black box. This gift is a little bit mysterious but so romantic. These are really lovely quality boxes and inside you will find a gorgeous gift-wrapped 60cm long stem rose and foliage. So we say give in — spoil your partner just a little and enjoy the fun of Valentine's Day!
The Best Valentine's Day Flowers & Gifts for 2023
We've got loads of different romantic bouquets and gifts available to order for Valentine's Day 2023. There's so much to choose from, we thought we'd narrow down our top five picks for you. Here's what we reckon your special someone will love this Valentine's Day.
The classic Valentine's bouquet: One Dozen Red Roses
1 Dozen Red Roses Traditionally, a dozen red roses are used to ask someone to be yours, or to "go steady". This is the number one classic arrangement for sending flowers to a crush on Valentine's Day, but it doesn't have to be limited to new love. By giving your partner a dozen roses, you let them know you're thinking of them and that you continue to be devoted to your relationship. You might also consider giving two dozen roses. The 24 roses in a larger bouquet symbolise the hours of the day, and say "I think about you all day, every day".
The sensual Valentine's Day gift package: Indulgent Rose Massage Hamper
Indulgent Rose Massage Hamper Spoil your special someone with not just a fantastic gift hamper, but the promise of a massage to come. This extravagant hamper includes a beautiful feminine bouquet of pinks and rosy reds, with chocolates and a selection of premium bathroom products. On top of these things, this hamper includes a luxurious massage wax and a scented candle to set the scene. Surprise your other half with this indulgent gift package, and treat them to an evening of pampering from your own two hands.
The pure pampering Valentine's gift package: Berry Bliss Gifts & Flowers Package
Berry Bliss Gifts & Flowers Package If your partner prefers the finer things in life and would choose a little more than just flowers, the Berry Bliss Gifts & Flowers Package is a must-have. This hamper features a beautiful arrangement of berry hued flowers presented in a sophisticated handbag, a raspberry vanilla shower steamer, and candle in a glass jar. To top it all off, your partner will enjoy two Bennetts of Mangawhai chocolates in Blueberry and Passionfruit, Dr Bugs Berry Sorbet Popcorn and Chocolate Macadamia Nuts.
Yummy edible Valentine's Day options
Fresh flowers aren't for everyone, so we have a range of Valentine's Day options that are geared toward everyone's tastes - pun intended!
The young love Valentine's arrangement: Sweetheart Bouquet
Sweetheart Bouquet If your relationship is new, you can't go wrong with the Sweetheart Bouquet. This pretty arrangement of pink roses and white lilies is bursting with youth and innocence. The palette of pinks and white says "my love for you is pure", without being too heavy or serious. This is a wonderful way to show someone you care while you — or your relationship — is still young. There are plenty of fantastic Valentine's Day flower options available, so don't wait until the last minute. Order your romantic flowers and gifts for Valentine's Day now, from Best Blooms.
Shop our valentine's day range


Inspiration - Flowers that mean Love:

Senior Florist - Jo-Ann Moss | 04 February 2023, 06:56 PM