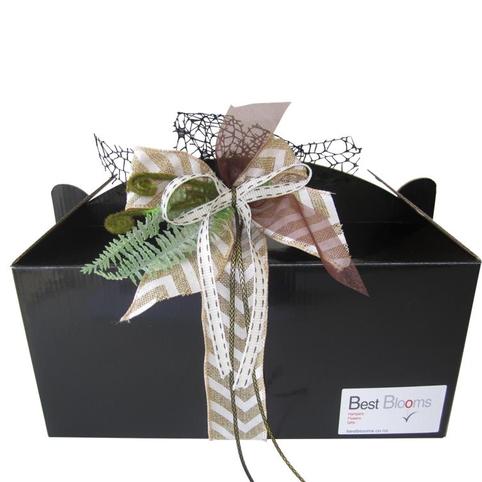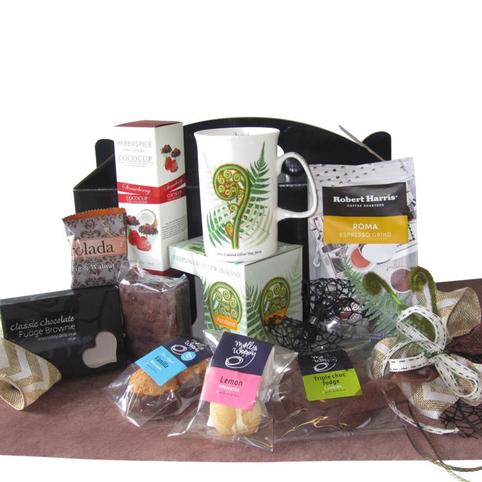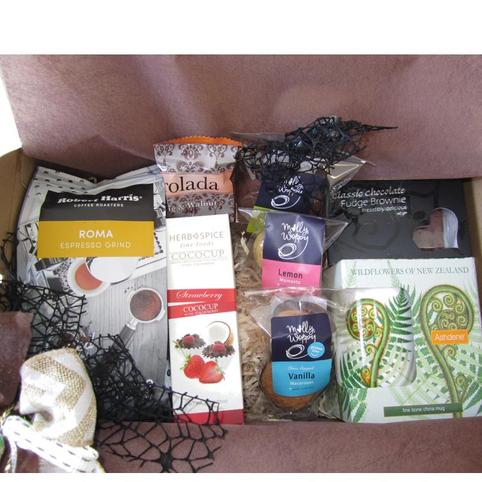 Continue Shopping
Recent Feedback
Dear Best Blooms,
Thankyou so much for your excellent service! I really appreciated the photos, and can advise that my granddaughter loved the flowers, butterfly and balloon!
I will definitely recommend your services to my friends and family, and will use your services next time I send flowers !
Kind regards
Jan Barber
(06 Feb 2019)
Read more testimonials
Cappuccino Deluxe Coffee Gift Hamper Box
Hamper Gift Basket for Coffee Lovers.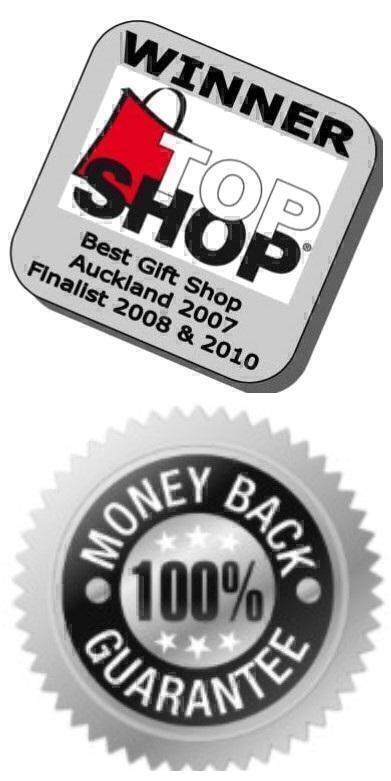 A Coffee Gift Basket featuring an aromatic selection of themed coffee and cappuccino goodies to tempt the tastebuds including:
A keepsake NZ Design Coffee Cup with a fern and Koru design, fresh ground coffee, cookies, melting moments, a chocolate brownie, and other yummy treats, beautifully gift wrapped and nestled in a hamper gift box that is stylishly enhanced with a jute bow, and fern and koru details.
Mmmmmm - wake up and smell the coffee! :)
Your Gift Box includes:

1 x Ashdene Fine Bone China Coffee Mug in NZ Flax design in Gift Box
1 x Robert Harris fresh ground coffee
1 x Chocolate Brownie 80g
1 x Strawberry Cocoa Cups
1 x Rolada slice
1 x Molly Woppy twin pack Macaroons
1 x Molly Woppy Triple Chocolate Fudge Cookie
1 x Molly Woppy twin pack Melting Moments
Hamper Gift Box with Lush decorative jute bow with koru details
Free Gift Delivery in Auckland!