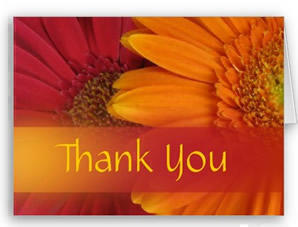 Testimonials
What our Customers said this week....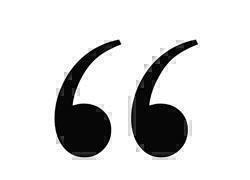 We are lucky enough to hear from our customers, and the recipients of our flowers every day...
Some phone, some call into the shop excited to tell us how long the flowers lasted,
some message via facebook or twitter and we receive many emails -
Here are some of the latest messages...
(and Thank You so much for your feedback - it is always shared with the team, and it just makes our day!)
We welcome all your feedback - All our flowers go out with our written guarantee -
We want you to tell us if we disappoint, so that we can fix it - immediately.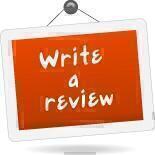 We also Encourage you to Review Us...
As a valued customer of ours, we also encourage you to give us your feedback!
View by Arrangement
By email, please leave us a Review on Google, Yelp, or on Finda.
OR on our Facebook Page or Twitter.
We strive for Excellence so do value your input.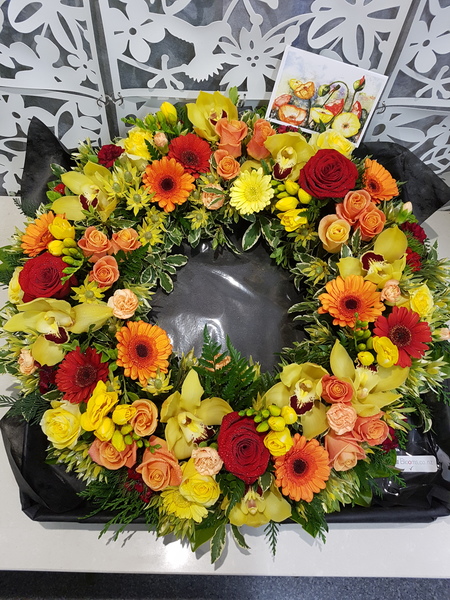 Thank you so much! The wreath was beautiful. Fabulous colours. Your service was prompt and that was very much appreciated.
Peta
View Arrangement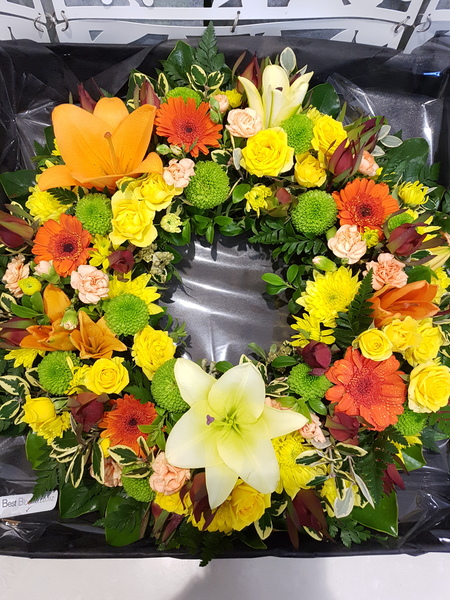 Beautiful as always many thanks!!
Bex
(09 Jun 2021)
View Arrangement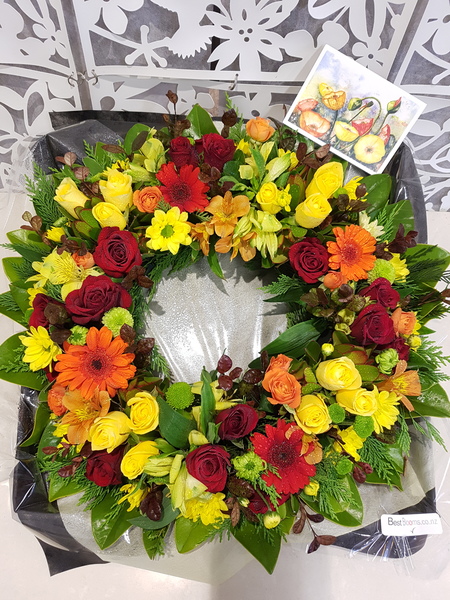 Beautiful work as always! Thank you so much for the beautiful wreath you made for my friends. They absolutely loved it!
Bex
(26 Feb 2021)
View Arrangement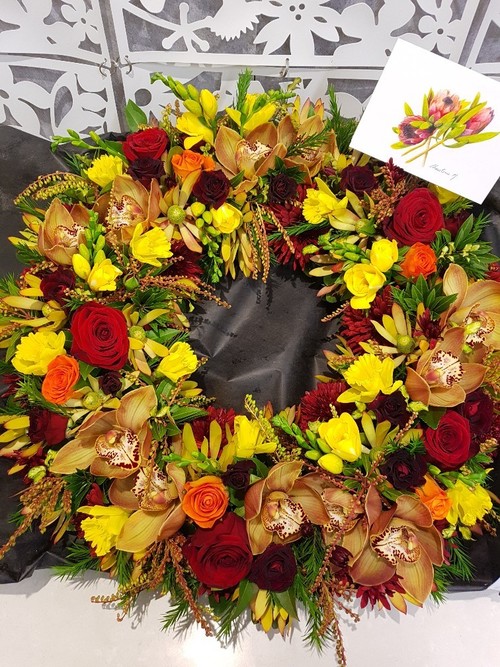 I absolutely loved it. You and Team have done an amazing job with Our Mama's Wreath, Amazing work. The picture online is exactly what it looks like. Great work and Appreciate your work. Thanks to you and your Team at Best Blooms, at least now I know I will always have my own Florist in Auckland. Have a great day.
Thanks and Kind Regards,
Ana
View Arrangement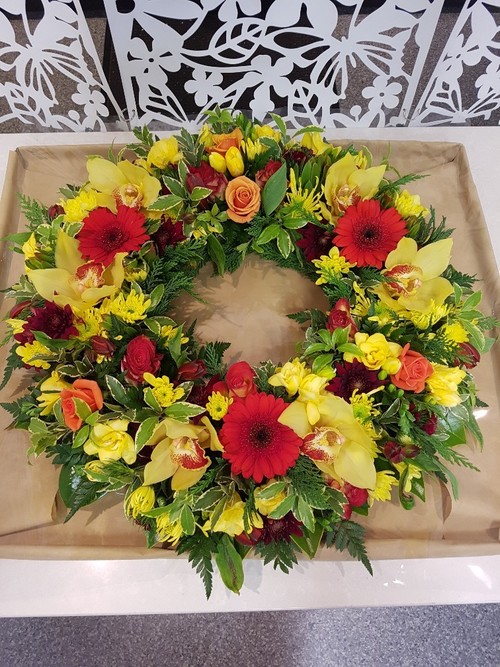 Thank you so much for the photos of the flowers we chose, they were perfect! They were glorious colours and my family in New Zealand said they were beautiful. You made it very easy to order over the phone from UK, your service was wonderful. Thank you again, I shall definitely be ordering more, hopefully on happier occasions.
Yours sincerely,
Janet
(27 Jun 2019)
View Arrangement
This is amazing! Thank you for once again going above and beyond my expectations. I'm sure our friends will love this.
Many thanks for great service.
Cheers
Rebecca
(18 Jun 2019)
View Arrangement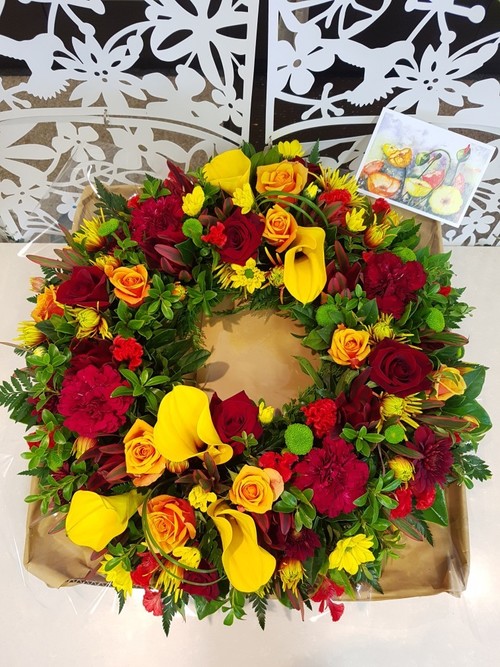 Wow that's amazing!
I also got a photo from our friend Hanan and her family and they absolutely loved the wreath.
Thank you for sending this amazing flower wreath, it is colourful and beautiful and our friends have told us it represented their father well. Thank you for creating this visionary masterpiece for us and delivering it urgently on our behalf.
Excellent service!
Cheers
Rebecca George
View Arrangement
Thank you so much for the awesome service, and the beautiful wreath.
I booked from Australia for a friend's mum who passed, and I'm so amazed at how it turned out, they're BEAUTIFUL and made me teary!!!! Everyone loved them.
Thank you so much for meeting our urgency. I'll be ordering from you always.
Loka
(15 Jan 2019)
View Arrangement
Thank you so much for the wreath which was very beautiful.
The family text me and said they arrived at 5.30pm which was much to their surprise, being same day delivery.
Thank you once again for your exceptional service. I will definitely recommend your services to all my friends and colleagues.
Kind regards,
Liz Verspagen -
Accounts Manager
(16 Oct 2018)
View Arrangement
read more testimonials