Latest Feedback
Dear Best Blooms,
What a wonderful idea to send a photo so that I can see the flowers. Just beautiful. Thank you so much, this is really thoughtful.
Best regards,
Janet Tait
(10 Oct 2018)
Read more testimonials
Buy Flowers Online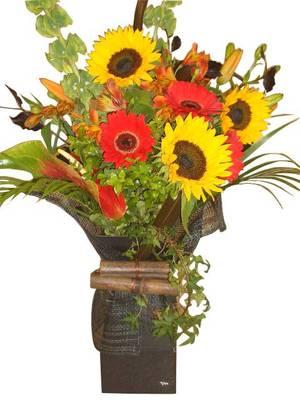 Order Flowers Online - Plus FREE DELIVERY in Auckland!
Best Blooms is one of Auckland's favourite online florists. Yes we can do Free same day flower delivery Today!
Our Auckland Florist has been delivering flowers - and Sending Smiles - since 2006 and we have just celebrated sending out Online flower order number 40,000! We have many happy customers across Auckland.
... and of course your order is 100% money-back Guaranteed!
FREE Same Day Flower Delivery
Yes! You can have flowers delivered same day in Auckland.
For Auckland gift deliveries: Order your flowers by 10.15am for a Business Delivery and order by 2.15pm for a home address.
For same day Saturday flower delivery please order by 10am to have flowers delivered same day.
Of course, we also accept orders online for flower deliveries on a future date.
Flower Shop Online Auckland
Our online flower shop uses the latest SSL Security features, (check for the padlock in the corner as you process your order), all payments are processed via trusted and safe 3rd party payment Paystation.
You can shop flowers online Auckland wide delivery on our secure website with peace of mind.
If you prefer to speak to a real person, then please do call us direct on (+64) 9 838 9058 and talk to our team of N.Z. trained Florists.

Free Delivery in Auckland!
Buy Flowers Online Auckland