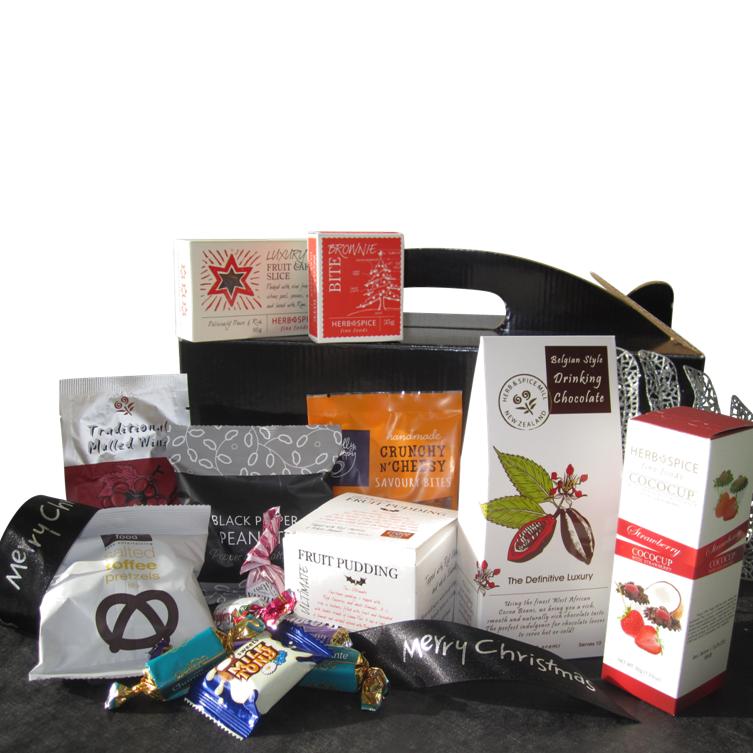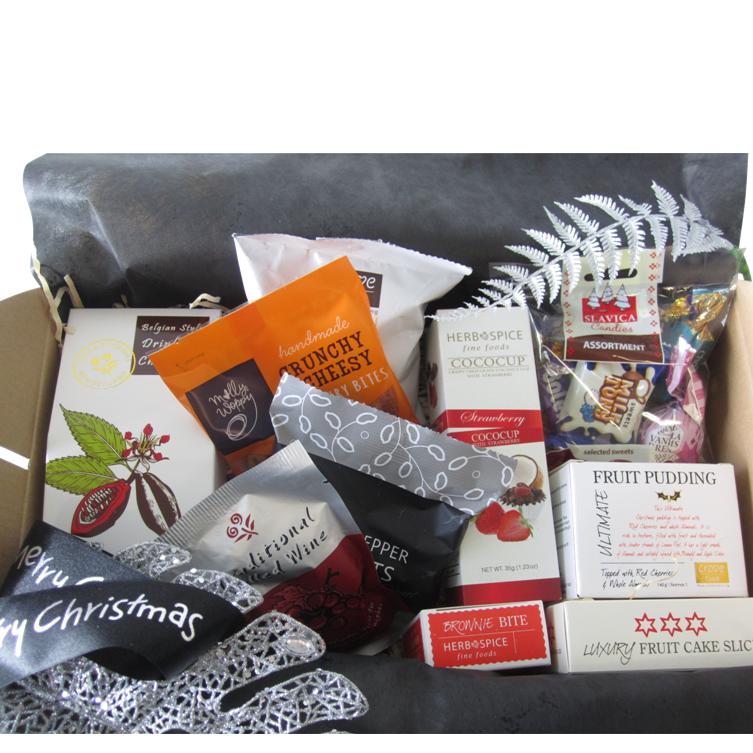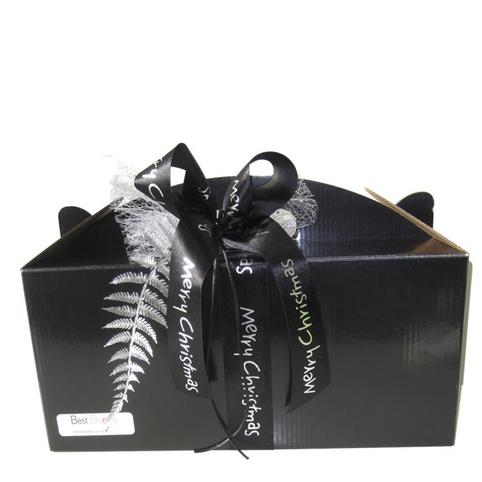 Continue Shopping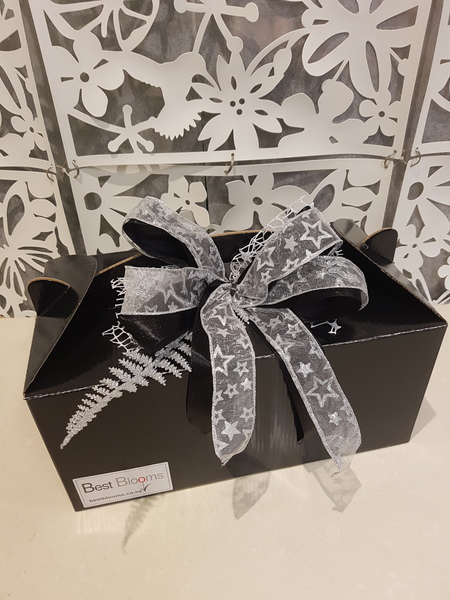 Latest Feedback
Thanks so much it looks great.
Love your work
Maria
(30 Nov 2021)
more reviews for this arrangement
Read all testimonials
Merry Xmas Gift Box
AVAILABLE FOR DELIVERY FROM 15 NOVEMBER.

A stylish Christmas Gift Box presented in a cute hamper box with a modern black satin Merry Xmas printed ribbon and silver fern detail, filled with delicious treats to enjoy over the festive season.
Your Merry Xmas Gift Box contains:
1 x Mulled Wine Sachet
1 x Cheese Stix
1 x Salted Toffee Pretzels
1 x Black Pepper Peanuts
1 x Bag of Mini Chocolates
1 x Belgian Drinking Chocolate
1 x Luxury Fruit Cake Slice
1 x Brownie Bites
1 x Ultimate Fruit Pudding
1 x Strawberry Coco Cup
Your
Xmas gift box
will be beautifully presented and gift wrapped in a black hamper box with a smart black and silver ribbon and accesory.
Free Delivery in Auckland!