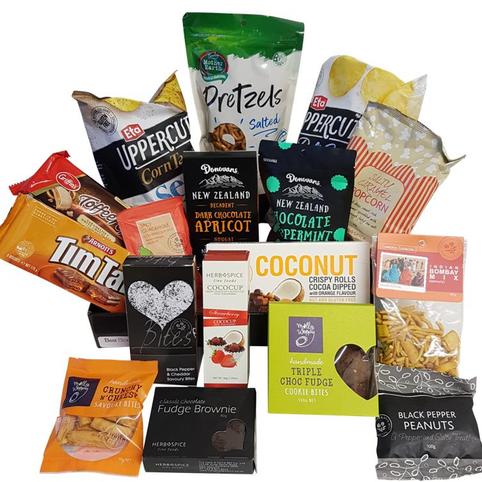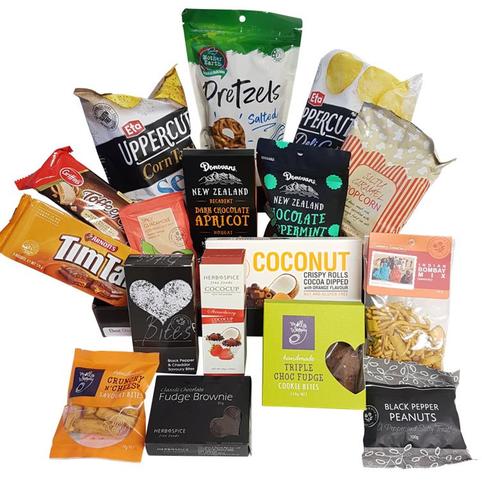 Continue Shopping
Latest Feedback
Brilliant hamper delivered on time and recipients loved it! Thank you.
Hazel
(20 Jul 2020)
more reviews for this arrangement
Read all testimonials
Big Sharing Gift Box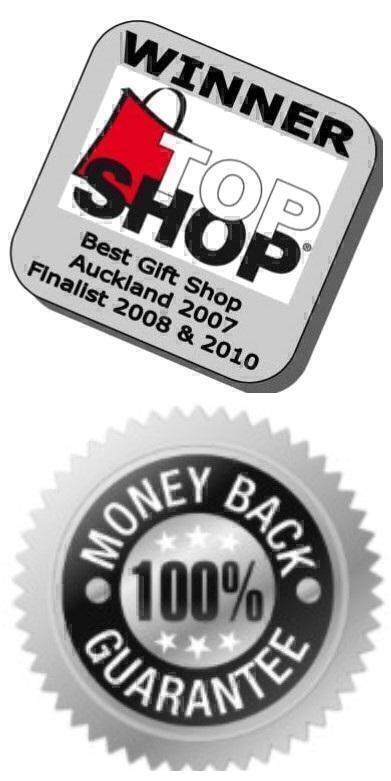 A Big Box of goodies to Share.
Perfect gift box to send to the office, the family, or to thank the Nurses, teachers or staff to share for morning tea.
With popular favourite biscuits, chocolates, cookies, chips, pretzels ad other delicious treats, they can be laid out on a platter to create a snack grazing table for them to all enjoy.

Your Sharing Gift Box contains:
2 x packets popular Chocolate Biscuits
1 x Upper Cuts Tapas Chips
1 x Upper Cuts Salted Crisps
1 x Donovans Chocolate Box
1 x Coconut Crispy Rolls
1 x Sneaky Snacks Bhuja Mix from Herb and Spice Mill
1 x Chocolate Brownie
1 x Dip Sachet
1 x Black Pepper Cheddar Shortbread Bites
1 x Salted Caramel Popcorn
1 x Mother Earth Pretzels
1 x Molly Woppy Chocolate Cookie Box
1 x Strawberry Cocoa Cups
1 x Cheese Sticks Molly Woppy
1 x Donovans Chocolate Clusters
1 x Black Pepper Peanuts

Your gift will be presented and packaged beautifully in a gift box.

Free Delivery in Auckland!