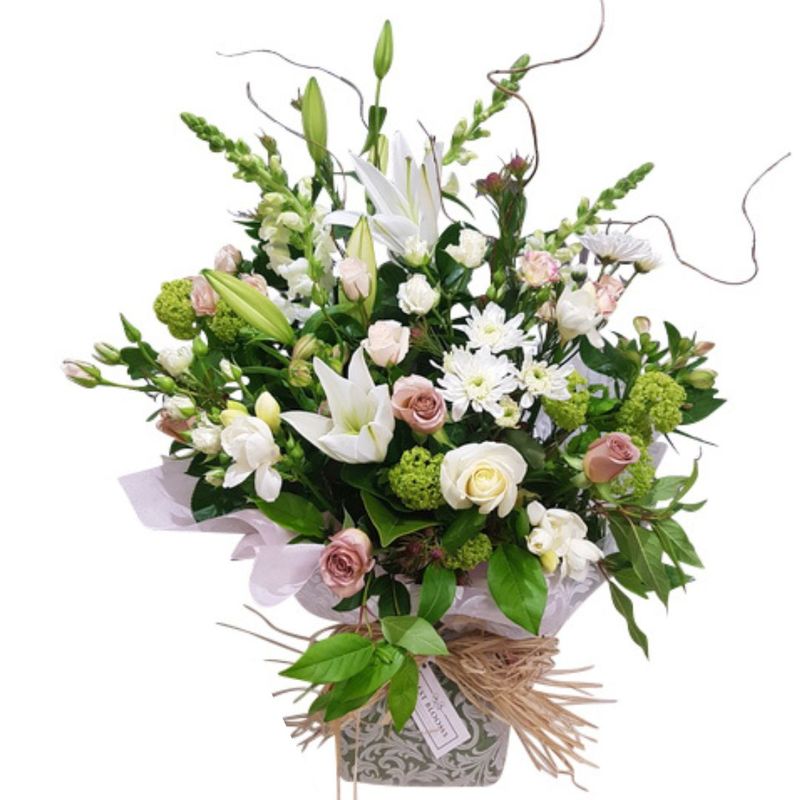 What is the correct customs for sending bereavement flowers in New Zealand?
Jo - Best Blooms Senior Florist - Here is our advice:


Sending Sympathy Flowers to the Home:
Easy-care Bereavement Vox Bouquet -
If you are sending condolence flowers to the family at home, then we highly recommend sending a vox bouquet. Your flowers will be delivered in water, including flower food. A vox is extremely easy for the bereaved family to look after in this busy and stressful time. They will also run out of vases very quickly, so sending flowers in a vox box (portable vase) is the perfect answer. They will appreciate your thoughtfulness and notice how long your flowers lasted.
Sympathy Floral Arrangement -
Our florists also recommend sending your condolences with a floral arrangement.
Easy to look after blooms: To care for an arrangement of sympathy flowers, add water daily.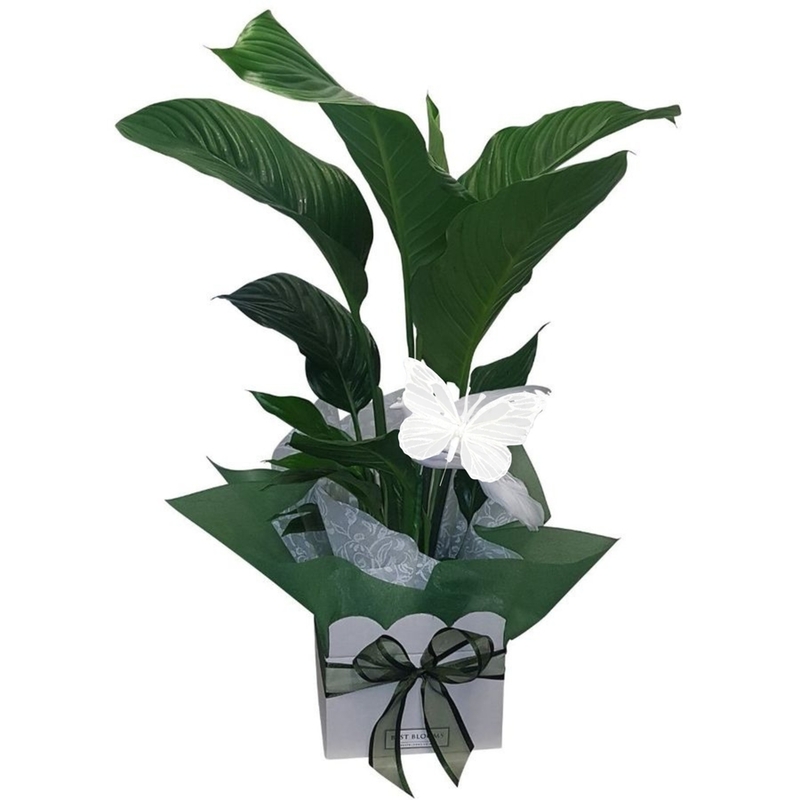 What Colour flowers should we send for Condolences?
A condolence bouquet could be in soft and subtle shades, or bright and cheery flowers to celebrate the life of the deceased, there is no right or wrong approach, the choice is up to you.
The best advice is to select a sympathy gift you think the family will appreciate, and in colours that remind you of them.


What message should we write on the Sympathy Card?
Writing your card message is one of the hardest things to sort when sending bereavement flowers. Our florists advise writing from the heart, and perhaps share a personal memory of the deceased. Don't forget to sign your card - it can cause discomfort for the family, if they don't know who sent the flowers.
Best Blooms has written a helpful guide for writing your card messages. You'll find easy sympathy card messages, quotes and nice sayings to send your condolences.


Is a Plant a good Sympathy Gift?
Sending a pot plant is a very thoughtful and kind sympathy gesture. Orchid Plants or Peace Lilies can last for years, and often come into flower again on the anniversary of their passing, making them an even more poignant gift of rememberance.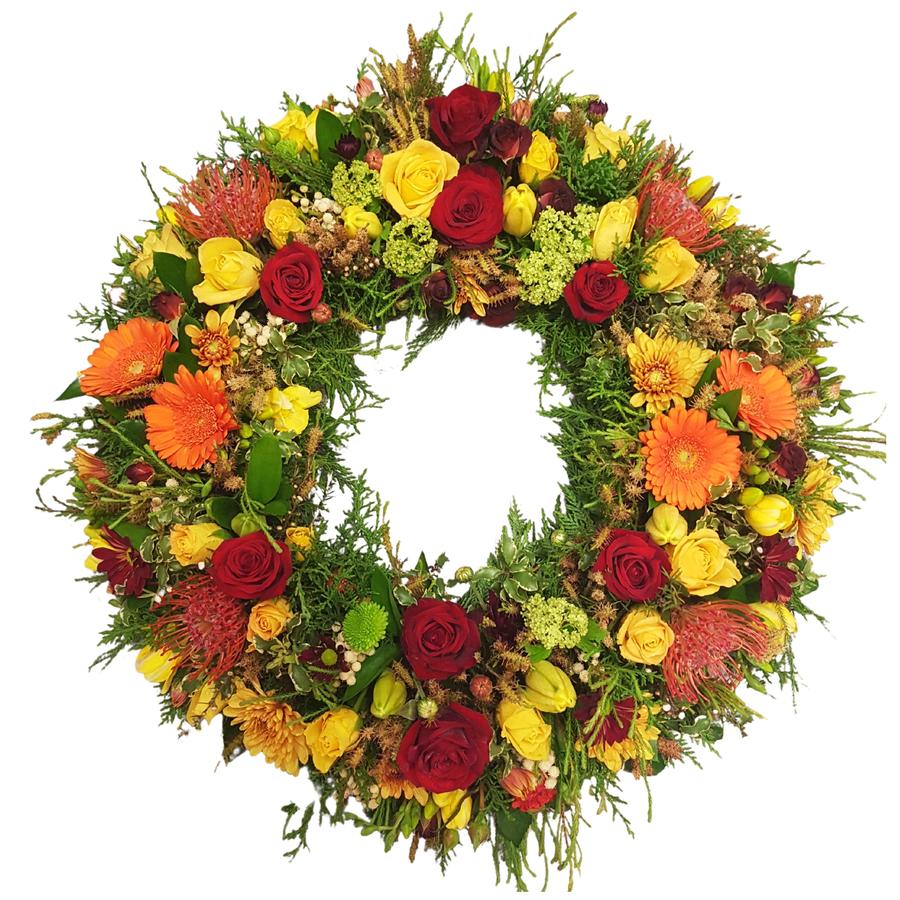 NZ Ettiquette for Sending Funeral Flowers to the Service:
To send flowers to an Auckland funeral, the most popular sympathy gift would be to send a vox bouquet or sheaf of flowers. This gives the family the choice afterwards to take the flowers home, or donate the bouquet to hospice, a hospital ward or rest home in memory of their loved one.
Wreaths
In New Zealand wreaths of flowers are traditionally sent to the funeral itself and not to the home.
A funeral wreath is usually sent by absent family members, or groups, organisations and workplaces as a more formal gesture of remembrance and Tribute. There is rich symbolism in sending a floral wreath, as it is an unbroken symbol of love and respect.
Flower Delivery to the Funeral on Time:
To get flowers delivered to the funeral on time - Information we need for your order: Name of the deceased, Place & time of the funeral service, (funeral directors if you have that information). We can deliver sympathy & funeral flowers to South Auckland, West Auckland, City & Central suburbs, delivery to the North Shore & East Auckland. To allow timely delivery please order the day before the funeral to ensure we can meet the delivery deadline.
Order Funeral Wreaths & Sympathy Flowers securely online, or call us direct on 09 838 9058 to speak with our team of Auckland florists to make your arrangements. Our caring team will look after you.
Casket Sprays
If you are looking for Casket Sprays for the top of the coffin, we would be honoured to help you choose something special for your loved one. Casket flowers are organised by the family, either by liasing with the funeral directors or direct with the florist. We work with Auckland's best funeral directors and can help with your arrangements.
ANZAC DAY Wreaths
Lest we Forget - As experienced professional florists we are trained in making formal floral wreaths for ANZAC Day.

Making sympathy and funeral flowers is an important honour we feel as florists, we are here to help if you have any questions about placing an order.
return to top