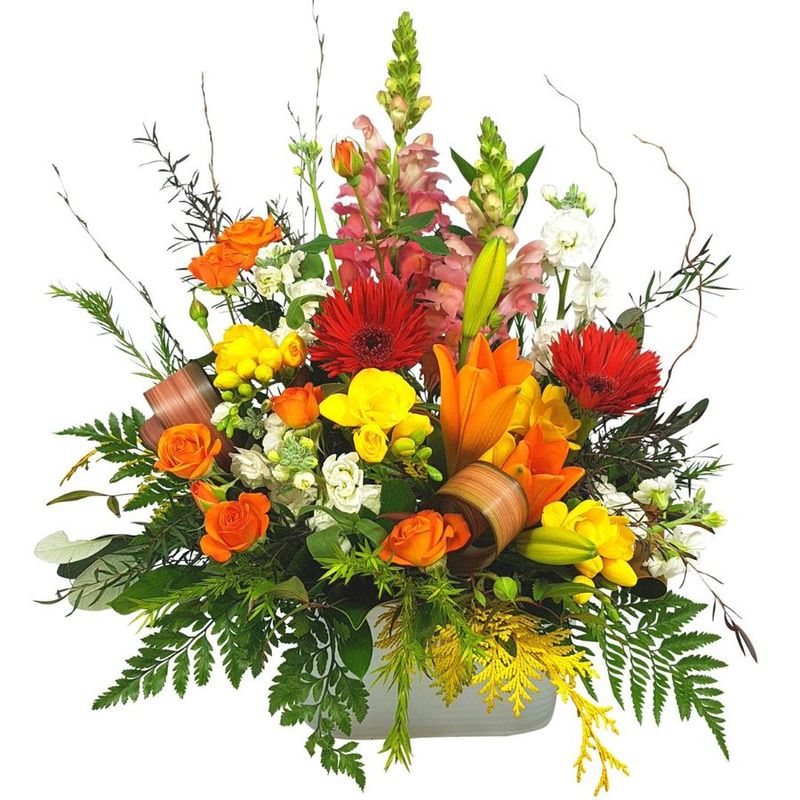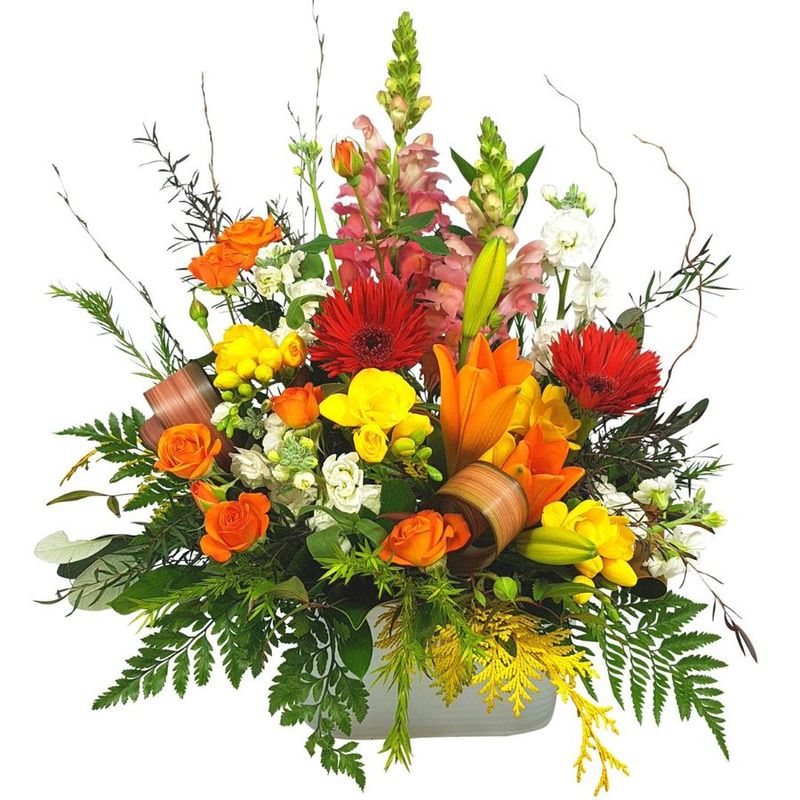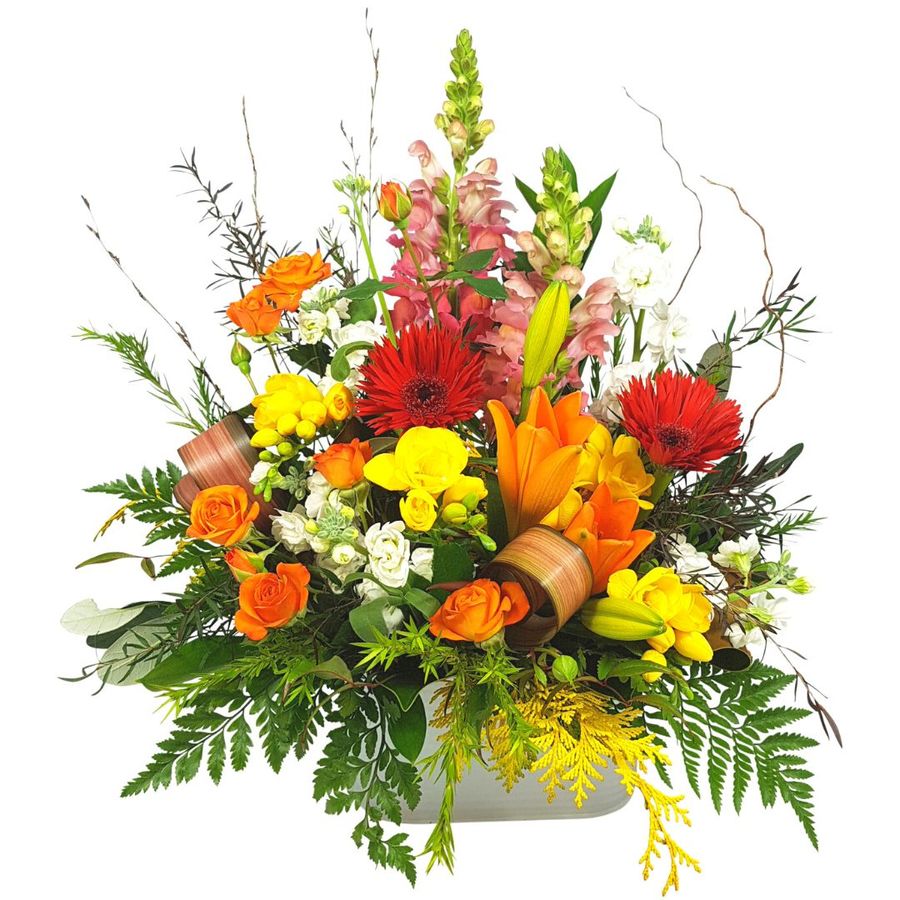 Description
Cheerful, Bright Flower Arrangement!
This beautiful bright arrangement of flowers will delight your friends.
A floral arrangement filled to the brim with gerberas, lillies, etc and other bright seasonal fresh flowers, it is a cheerful flower arrangement, guaranteed to make them smile.
What flowers will be in my Arrangement?
Colours and flowers may vary from the picture, subject to availability, but will always be a bright and happy collection of arranged blooms.
How big will my Flowers be?
An arrangement is a more compact floral gift, with cheerful flowers cut short - great to display on a coffee table, and perfect bedside flowers for hospital or delivery to rest homes.

Approximate Size 45cm x45cm.

Easy to care for - Just Add water Daily into the oasis floral foam.
Please Note: ALL our Arrangements are individually made.
Due to seasonal availability, the fresh flowers used in your arrangement may be different to the photo shown.
Flowers may vary, as your design will be made from fresh flowers available in store, on the day of delivery. This flower arrangement will be created using a warm, bright & cheerful colour palette.

If you wish to find out exactly what we have in store today for your flowers, please call our florists team on 09 838 9058.

Here's more of our Flower Arrangements >
Click here to our full range of Cheer Up Flowers >