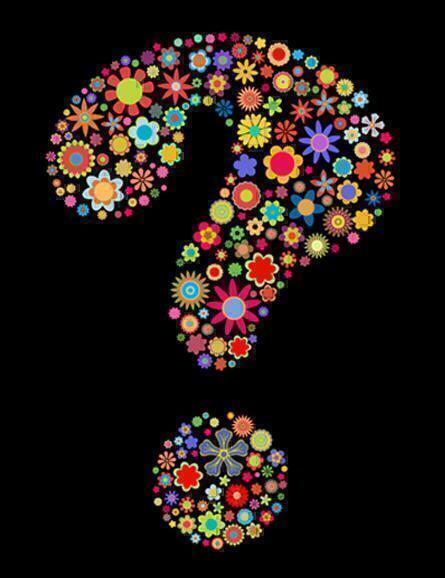 Frequently Asked Questions
Best Blooms Florist has delivered over 100,028 online flower orders in Auckland. We are very experienced, and professional Florists you can Trust.
We know you will have many questions - particularly the first time you order flowers online for Auckland delivery.
Dedicated Customer Services Team for Online Flower Orders.
We have a dedicated, friendly Customer Service team, made up of Tessa and Teena who will answer any queries you may have via email.
Quickest Answer to your Question - Phone our Florists
If you need a quick answer then pick up the phone and speak directly to our Florists, who will answer the phone.
Phone (+64) 9 838 9058 (Yes! - Real People - Real Florists - Answering the Phone!) :)
Flower Deliveries
Do you do Flower Delivery in Auckland?
Yes! We are one of the most Popular Florists for Gift & Flower Deliveries in Auckland.
We also deliver Gift Baskets, Hampers, and Plants across Auckland City and Suburbs.
Check out our Reviews and see why our Customers say we are the Best Online Florist in Auckland
What time do I need to Order Flowers by for Same Day Delivery?
For Same Day Flower Delivery in Auckland
Weekday Flower Delivery:
Business Deliveries - Please order before 10.15am.
Home address cut off time to place your order online is 2.15pm for same day delivery.
Hospital - Please order before 2.15pm.
Saturday Flower Delivery:
Please order before 10.00am for same-day Saturday delivery.
What time will my Flower Delivery get there?
Delivery will be made on the date you have selected on your order.
On Weekdays:
We prioritise business addresses, schools and funerals on the first run and these will be delivered before 2.30pm.
Once these priority orders are made, we then focus on birthdays and anniversary deliveries to go out on this first courier run.

Home address deliveries will be sent on the afternoon run and these will be delivered between 4.30pm - 6.30pm.

Hospital flower deliveries - We follow hospital protocol and send in the afternoon after the doctors have completed ward rounds deciding which patients to send home.
You can request us to send out your delivery on the first run - please advise us in the notes to florist section of your order.
On Saturdays:
There is only one courier pick-up on Saturdays - deliveries are usually made before 5pm
Do you do Rural Deliveries in Auckland?
Yes we certainly do - most of these are priced inclusive on our website, however if it is further out, you will notice a nominal delivery charge to get it there when you go through the order process and select your suburb for delivery.
If you have selected the wrong delivery charge we will contact you in regards to your rural delivery.
Do you do Flower Deliveries to the rest of New Zealand?
No sorry we concentrate on being specialists for your flower delivery in Auckland New Zealand only.
We do not offer website orders for other deliveries in New Zealand or Worldwide as we have been disapointed with the results for our customers.
Therefore we highly recomend you contact a local florist directly in the town you wish to send flowers to.
Do you do Sunday Delivery?
No unfortunately none of the floral couriers in Auckland offer this service so we are unable to do Sunday delivery. Our store is closed on Sunday.
Yes! All our prices on our website include FREE delivery in Auckland Metro areas.
Please note: Sunday Delivery Surcharge is $8.90
However please note we do not send out the small gifts and accesories on their own - these are priced to be included with flowers or plants etc.
What happens when there are incorrect delivery details?
Please ensure you double check all delivery details on your order - sadly it does happen!
If we need to send the couriers back to do a pick up from the wrong address and then redeliver - they will charge us one new delivery charge for the pick up and one new delivery charge for the re-delivery. These costs will be passed on to you. Please note in these circumstances re-delivery may not be possible on the same day.
What happens if they cannot gain access to the property or apartment?
The floral couriers will only attempt delivery once and if they are unable to gain access will contact us and we will make contact with you or the recipient. If the couriers have left the address and we need to send them back to redeliver at a later stage they will charge us an extra delivery fee which we will have to pass on.
Please note in these circumstances re-delivery may not be possible on the same day.
What happens if there is no one home when the flowers are delivered?
If there is no one home your flowers will be left in a cool, secure, sheltered spot away from the road. The courier will then place a calling card in the letterbox.
Can I book a specific Delivery Time?
No sorry, unfortunately we are unable to guarantee a specific delivery time. We work with professional Floral couriers and they do not offer this service.
We can offer this service via phone on 09 838 9058 which is an Urgent Delivery Service and is a $50 surcharge.
(Please note: This is subject to our current workload of pre-orders and drivers available)
Our Flower Shop
What payments methods do you accept?
When you order online you can choose Mastercard / Visa or Amex for payment OR choose to make a direct deposit into our bank account.
We are able to offer a Paypal invoice if you email us with a request.
We do offer pre-approved corporate accounts for business customers with orders.
Can I Order my Flowers by Phone?
Yes of course! You are most welcome to order flowers by phone - We Love talking to our customers!
Call our florists direct on +64 9 838 9058.
Where are you Located in Auckland?
Our flower shop is centrally located at 1/653 Rosebank Road, Avondale, West Auckland. Drive in - We have plenty of Parking!
Our convenient central Auckland location right by the motorway, makes delivering flowers in Auckland very easy for us!
Can I pick up my Flowers from your store?
Yes - you are welcome to pick up your flowers from us.
We are a real florist and are located at 653 Rosebank Road, Avondale, West Auckland.
You can either order flowers by Phone 09 098389058 Or Order a Click and Collect via the online order process.


What are your Opening Hours?
Best Blooms Florist Shop is Open:
8.00am - 5.30pm Monday to Friday.
8am - 12 noon Saturday.

For more info or to place an order Call +64 9 838 9058.


Guarantee
Will my flowers look like the picture?
Yes, we work very hard to ensure your flowers look as close to the picture as possible. Sometimes we will have to substitute blooms due to seasonal availability and stock. Your order will ALWAYS be made up to full value.

If there is a flower you really wanted included in your order then please mention this in the notes to florist section of your order.
How Fresh are your Flowers?
Very Fresh! As one of the busiest florists in Auckland, we have a very fast and high turnover of fresh flowers.
We buy from the auctions at the flower market 3 times a week, and have standing orders with many of our West Auckland flower growers to ensure we have quality, fresh blooms on hand every day.
Is your Floral Service Guaranteed?
Yes. Absolutely! We have a rock-solid 100% Money-Back Guarantee policy. All our flowers go out carrying our personal guarantee. Please call us with any issues you may have and we will resolve this to your satisfaction super quickly! We want both you and the recipient to be delighted! For more details of our Flower Delivery Guarantee - See Here >
Cancellation Policy
When you place your order online your payment will be processed by Paystation. We require 24 hours notice to cancel orders to allow this 3rd party to process a refund. Once your flowers have been dispatched we are unable to cancel an order.

If for any reason we are unable to deliver your order (ie some critical hospital wards will not accept flowers) we will contact you to discuss how you wish to proceed.
Privacy & Security
Can I Send Flowers to someone Anonymously?
Yes - You will note during the checkout process you have an option to tick to remain anonymous. If you choose this option we will not write your name in the enclosure card.

If the recipients contacts us to ask who sent the flowers we will email you with the request and rely on your answer as to what information is passed on. Due to the N.Z. privacy laws we are unable to tell you who sent flowers to you, if they have not authorised us to do so, as our contract is with the paying customer.

Please note: If we are contacted via police in regards to harassment charge - we will work together with the law in regards to sharing information to ensure safety of others.
We do not keep, store or sell your data in any fashion. Your data is private.
Do I need to open an account to order?
No we make it easy for you and offer a guest checkout option.
It is well worth opening an account as there are many benefits including reminder services, (never forget an anniversary again!), saving of your address book for easy future orders, and accumulated reward points.
Is your site Secure for my flower order?
Yes we offer the highest security - SSL encypted technology and your payments are processed via Paystation which is an independent secure payment gateway.
Thank you for choosing Best Blooms - If you have any further questions - please do call us on +64 9 838 9058 - we are only to happy to help.