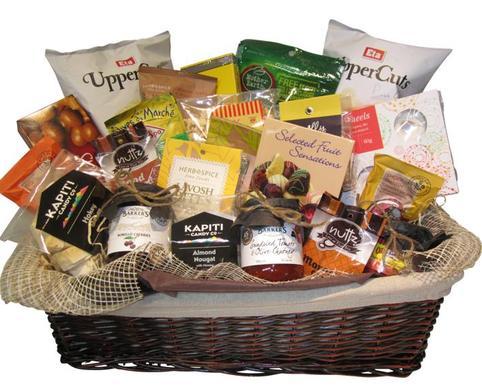 Continue Shopping
Deluxe Luxury Gift Basket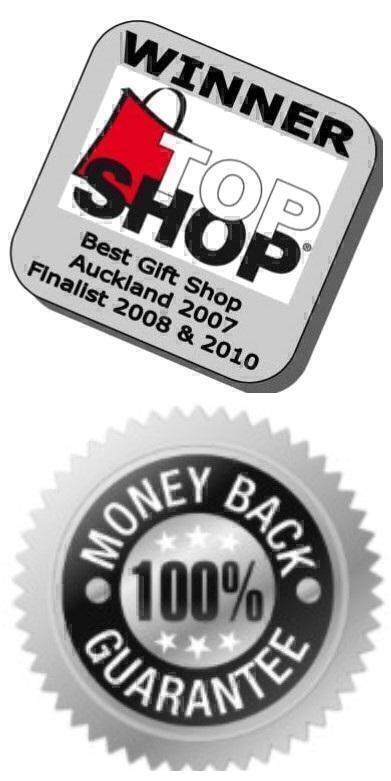 This is a large luxury Gift Basket presented in a lovely quality
wicker Basket. A very impressive Hamper!

Luxury NZ Made Products
Filled to the brim with lots of luxury goodies we have sourced from quality New Zealand boutique suppliers, such as House of Chocolate, Nuttz, Herb and Spice Mill, Barkers, Molly Woppy, Kapiti Candy Co. and more, topped up with a few family favourites to share.

Your Deluxe Luxury Gift Basket contains:
1 x Upper Cuts Luxury Potato Chips
1 x Upper Cuts Luxury Nacho Chips
1 x Mother Earth Pretzels
1 x Barkers Jam
1 x Barkers Chutney
1 x Black Knight Licorice
1 x El Paso Salsa
1 x Meringue Wheels
1 x Kapiti Candy Co
1 x Coconut crispy rolls
1 x Lavosh Bites Herb & Spice Mill
1 x Kalamata Olives
1 x Dip Sachet
1 x Salted Caramel Popcorn
1 x Donovans Chocolates Box
1 x Fruit Sensations Chocolates
1 x Nuttz Wood smoked Almonds
1 x Nuttz Morrocan Cashew nuts.
1 x Quality basket (Please note: We have now Sold out of the Wicker basket shown - Your hamper will be made in a lovely large Jute hamper and the extra value will be put into more goodies)

Please note: If an item is out of stock we will substitute for a similar item of the same or greater value.

Your Luxury Gift Basket will be beautifully wrapped and dressed to impress.
Free Delivery in Auckland!