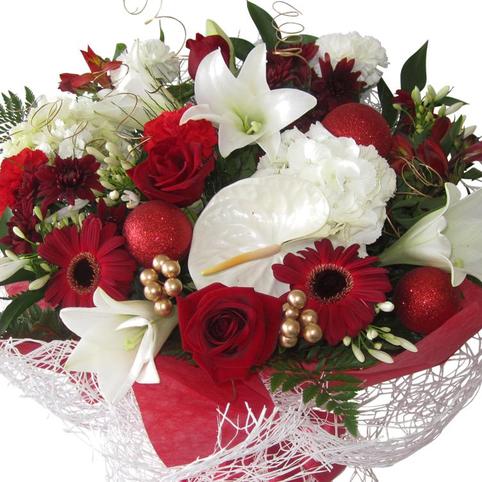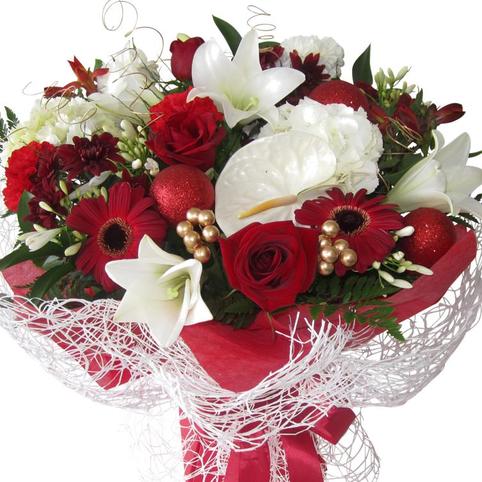 Continue Shopping
Recent Feedback
Hi, thank you very much for such a beautiful flower arrangement for my daughter's new arrival. My daughter was delighted. Thank you also for the photo you sent, which enabled me to see them before they were delivered.
I will definitely be ordering again soon.
Kind Regards, from a very cold and wet Cornwall.
Kate 😬
P.S will leave feedback on FB
(08 Nov 2018)
Read more testimonials
Large Luxury Christmas Bouquet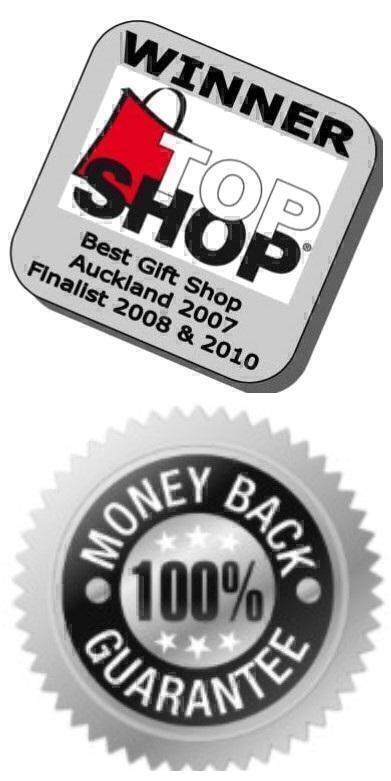 This is an absolutely gorgeous Christmas Bouquet that is sure to impress. In the seasonal favourite colours of reds, whites and greens with pretty festive touches of golds to enhance the blooms and add a warm festive atmosphere to the house.
Very Festive and fragrant! This is a large sized bouquet and is just stunning!
Your bouquet will be delivered in a water-filled vox with flower food to ensure long-lasting freshness and lots of enjoyment.
Free Delivery in Auckland!