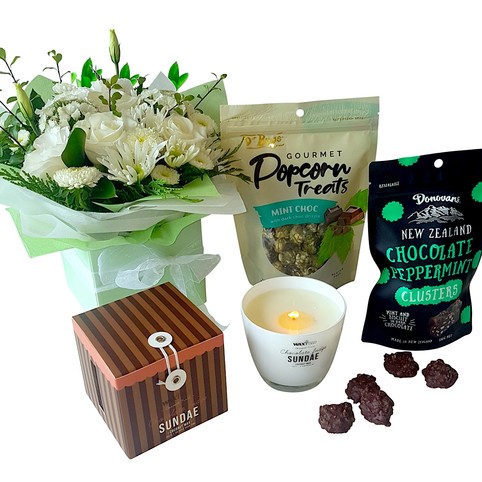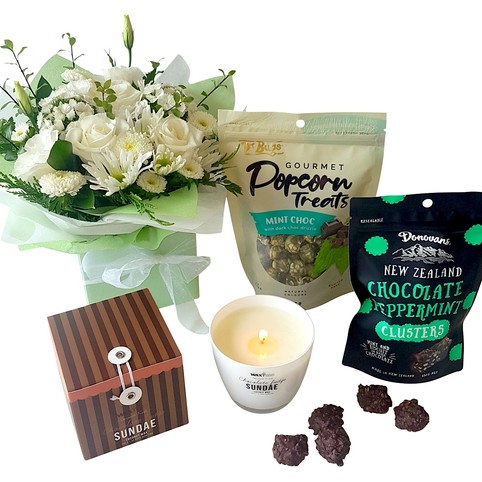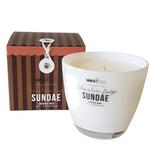 Continue Shopping
Mint Chocolate Gift Box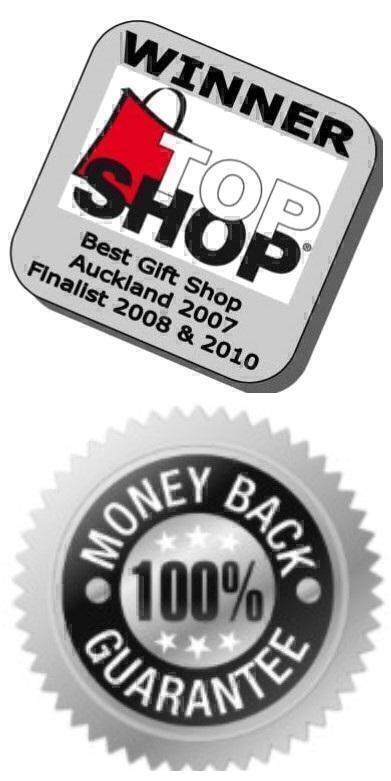 A Pampering Gift to make them feel special.
A little bit of everything nice - Pretty flowers in fresh whites and greens, fragrant Chocolate Fudge Sundae Candle to fill the house with that luscious chocolatey smell, delicious Mint Chocolate Clusters from Donovan's Chocolates and Mint Chocolate Adult Popcorn Treats from Dr Bugs - these are amazing (no kids allowed!)

A nice mix of treats, making a gift for any occasion.
Pampering Gift Basket contains: .
Chocolate Fudge Sundae Candle. Coconut Wax in Glass Votive. 30 Hours burn time.
Chocolate Peppermint Clusters Donovans Chocolates. NZ made.
Dr Bugs Adult Mint Popcorn with chocolate drizzle.
Fresh posy box arrangement in a white and green colour palette.

Please Note - All our arrangements are individually made, so flowers may vary from photo due to what is fresh and in store available on the day of delivery. Your flowers will be made from this fresh white and green colour palette.
YES! You can request other colour flowers, just tell us your preferences in the Notes to Florist section of your order.


Free Delivery in Auckland!