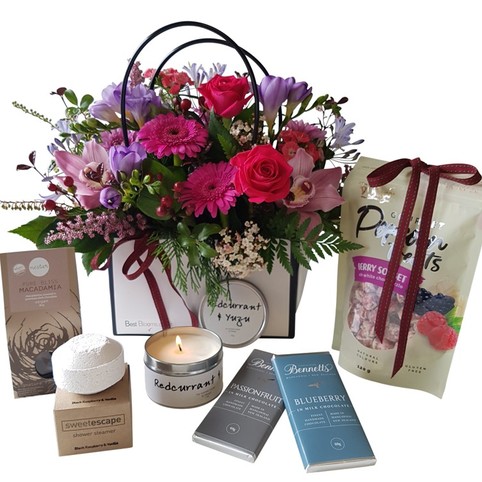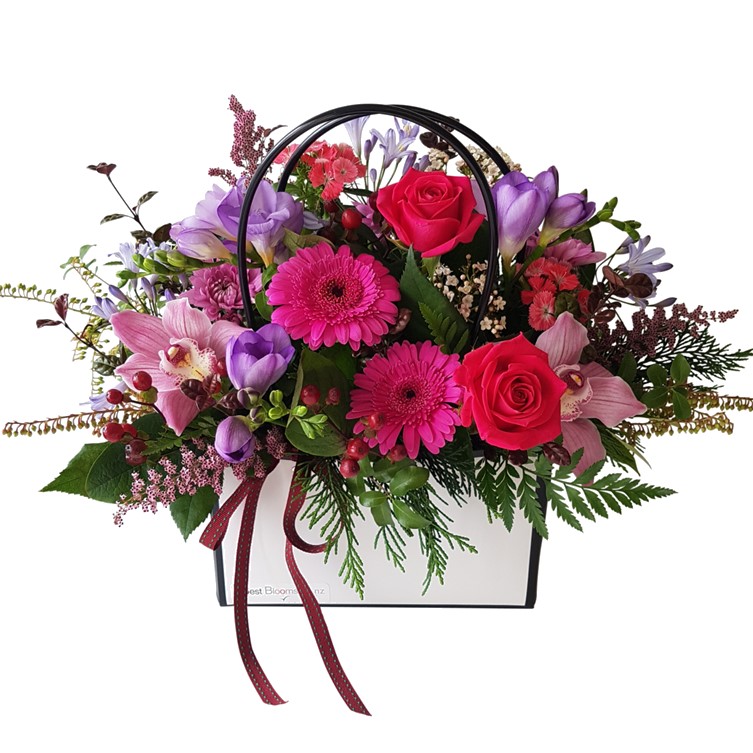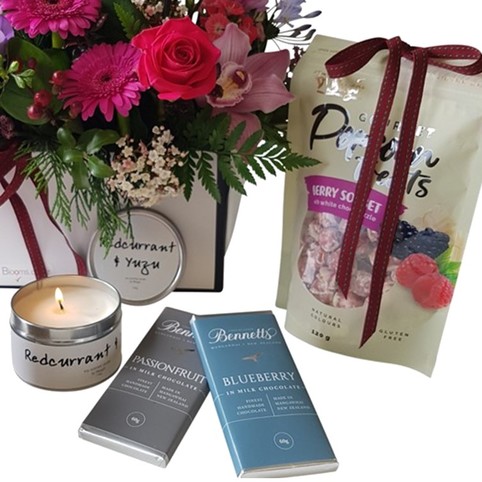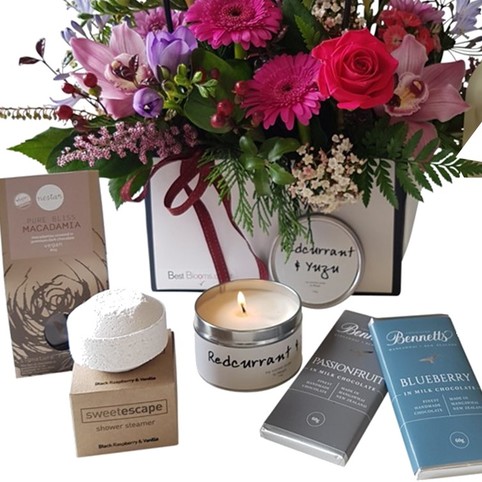 Continue Shopping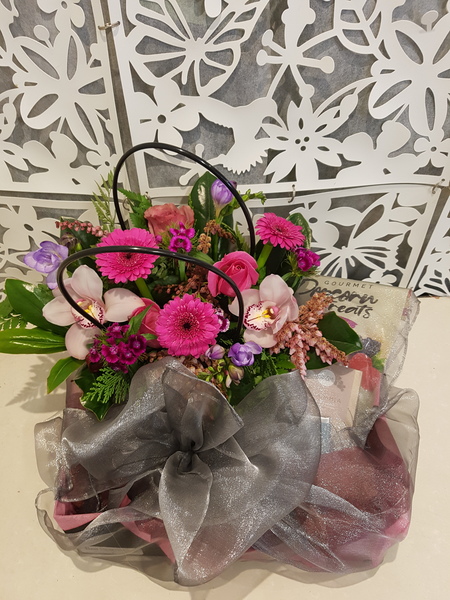 Latest Feedback
Fabulous experience. Stunning blooms.
Neil
more reviews for this arrangement
Read all testimonials
Berry Bliss Gift Package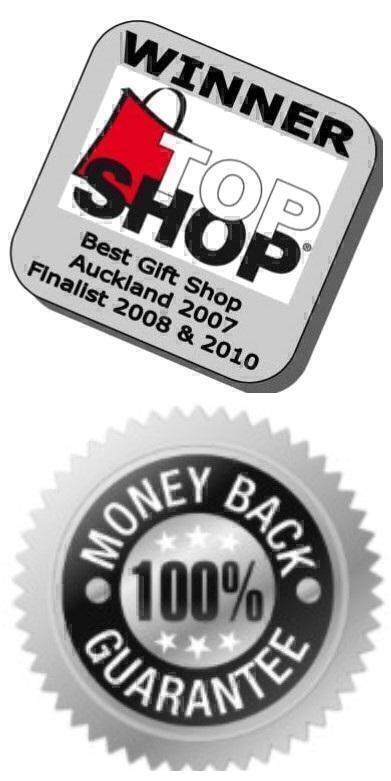 Special combo gift package - a perfect gift to celebrate a birthday or an anniversary or for any special occasion.

With a rich, lush berry theme and in the prettiest shades of hot pinks, purples and burgundy colours this gift set features Fresh Flowers in a cute handbag style design, Redcurrant & Yuzu Candle tin, a raspberry vanilla shower steamer (like a bath bomb but for use in the shower), Berry Sorbet Popcorn for grown ups, Bennetts of Mangawhai Blueberry Chocolate & Passionfruit Chocolate and delicious Dark Chocolate Macadamias.
Berry Bliss Gift Set contains:

Berry Bliss Floral Handbag
Raspberry Vanilla Shower Steamer
Redcurrant & Yuzu Candle Tin
Dark Chocolate Macadamia Nuts
Bennetts of Mangawhai Blueberry Chocolate
Bennetts of Mangawhai Passionfruit Chocolate
Dr Bugs Berry Sorbet Popcorn for Grown Ups

For more gift set options like this, check out our full range of luxurious Pamper Hampers >
Free Delivery in Auckland!