Latest Feedback
Lovely and thanks!
Fiona
(17 Jun 2021)

Read more testimonials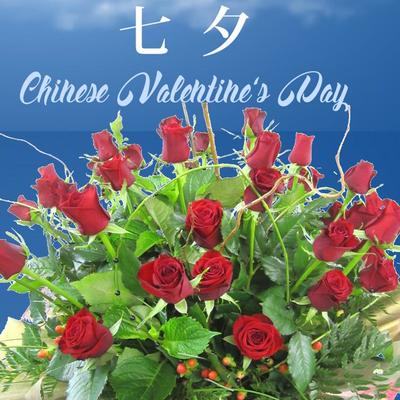 Chinese Valentines Day
Chinese Valentines Day
Double Seventh Festival (Qixi Festival 七夕節 ) is held on the 7th day of the 7th month of the Chinese Lunar Calendar.

Saturday 14 August 2021.
I have been fascinated to learn the romantic legend behind this day which has over 2000 years of history and stories stretching back to the Han Dynasty.)
In modern times young lovers celebrate this romantic story with gifts of flowers and chocolates for the young girls.
Very much like western Valentines day customs.

Free Delivery Auckland wide - we can send Red Roses, Big Bouquets of Flowers and Chocolates for Chinese Valentines Day.

Free Delivery in Auckland!
Roses Auckland Chinese Valentines Day