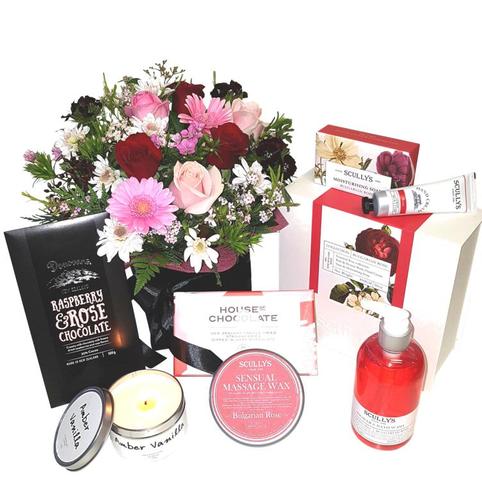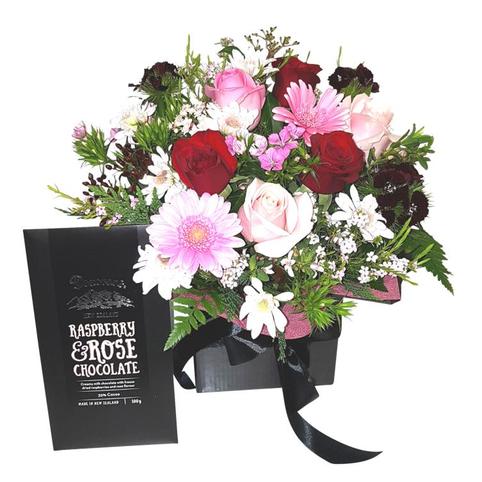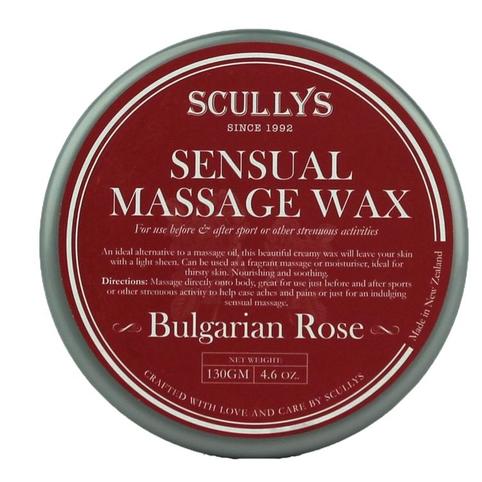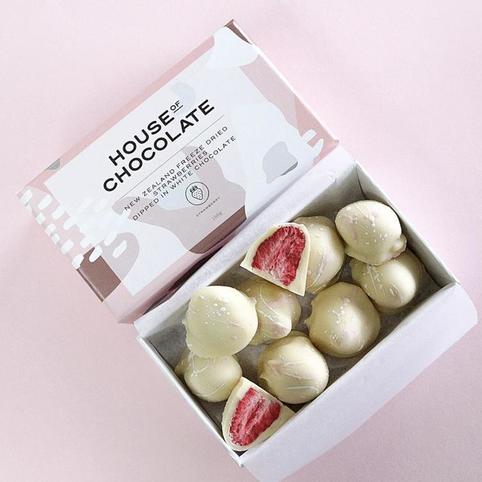 Continue Shopping
Recent Feedback
They look great! This is the message Samara sent me. " Also thank you very much for the flowers! I absolutely adore them! Mum showed them to me as soon as I got into the door last night and it made me very happy! They are now sitting opposite me so I have something beautiful to look at"
Regards
Macy
(03 Dec 2021)
more reviews for this arrangement
Read all testimonials
Indulgent Rose Massage Hamper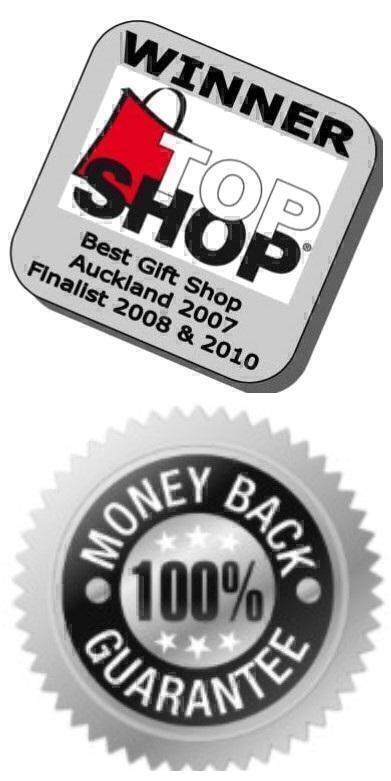 An indulgent, sensuous Massage Hamper filled with Donovans raspbberry rose chocolate, delicious speciality chocolate strawberries from The House of Chocolate, A Scullys rose gift box of fragrant Bulgarian Rose bath and body products, Scullys sensual massage wax, candle and a pretty floral arrangement.

A gorgeous way to treat her for romantic anniversaries, valentines day, birthdays, or a luxury gift for any special occasion.
Indulgent Rose Massage Hamper contains:

Scullys Rose Massage Wax
Donovans Raspberry Rose Chocolate
Scullys Rose Gift Box with
300 ml Scullys Rose Shower & Bath Wash
30gm Scullys Rose Hand Cream
150gm Scullys Luxurious Rose Soap
Amber Vanilla Candle in Tin
House of Chocolate White Chocolate Strawberries
Fresh Floral Box Arrangement in pretty pinks and rosey reds


For more options like this, check out our full range of luxurious Pampering Hampers >
Free Delivery in Auckland!