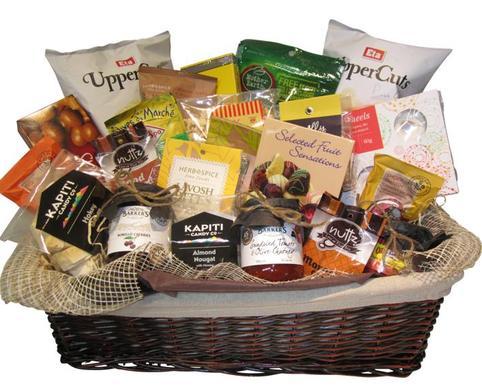 Continue Shopping
Recent Feedback
They look great! This is the message Samara sent me. " Also thank you very much for the flowers! I absolutely adore them! Mum showed them to me as soon as I got into the door last night and it made me very happy! They are now sitting opposite me so I have something beautiful to look at"
Regards
Macy
(03 Dec 2021)
more reviews for this arrangement
Read all testimonials
Deluxe Luxury Gift Basket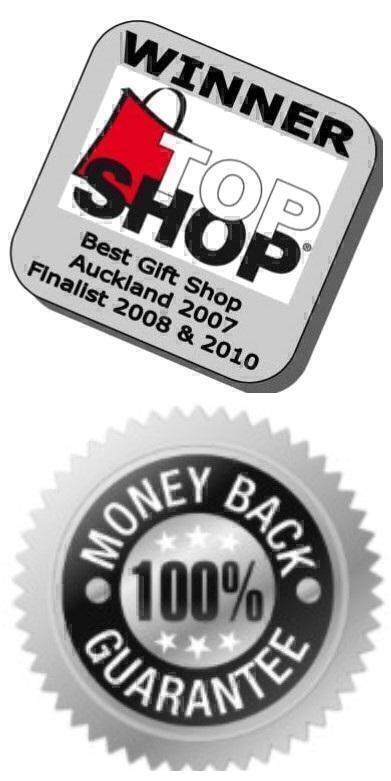 This is a large luxury Gift Basket presented in a lovely quality
wicker Basket. A very impressive Hamper!

Luxury NZ Made Products
Filled to the brim with lots of luxury goodies we have sourced from quality New Zealand boutique suppliers, such as House of Chocolate, Nuttz, Herb and Spice Mill, Molly Woppy, Kapiti Candy Co. and more, topped up with a few family favourites to share.

Your Deluxe Luxury Gift Basket contains:
1 x Upper Cuts Luxury Potato Chips
1 x Upper Cuts Luxury Nacho Chips
1 x Mother Earth Pretzels
1 x Paprika Capsicum Sauce
1 x Fig, Pear & Walnut Chutney
1 x Caramel Capsicum
1 x Strawberry Cocoa Cups
1 x Meringue Wheels
1 x Kapiti Candy Co
1 x Coconut crispy rolls
1 x Lavosh Bites Herb & Spice Mill
1 x Kalamata Olives
1 x Dip Sachet
1 x Sneaky Snacks Bombay mix
1 x Salted Caramel Popcorn
1 x Donovans Chocolate Clusters
1 x Donovnas Chocolate Hokey Pokey
1 x Chocolate Macadamia Nuts
1 x Nuttz Wood smoked Almonds
1 x Nuttz Morrocan Cashew nuts.
1 x Quality basket (Please note: The basket may differ from photo shown)

Please note: If an item is out of stock we will substitute for a similar item of the same or greater value.

Your Luxury Gift Basket will be beautifully wrapped and dressed to impress.
Free Delivery in Auckland!