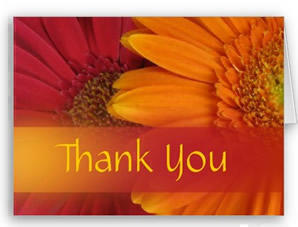 Testimonials
What our Customers said this week....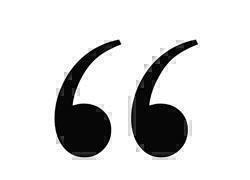 We are lucky enough to hear from our customers, and the recipients of our flowers every day...
Some phone, some call into the shop excited to tell us how long the flowers lasted,
some message via facebook or twitter and we receive many emails -
Here are some of the latest messages...
(and Thank You so much for your feedback - it is always shared with the team, and it just makes our day!)
We welcome all your feedback - All our flowers go out with our written guarantee -
We want you to tell us if we disappoint, so that we can fix it - immediately.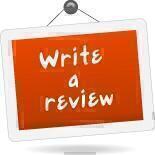 We also Encourage you to Review Us...
As a valued customer of ours, we also encourage you to give us your feedback!
View by Arrangement
By email, please leave us a Review on Google, Yelp, or on Finda.
OR on our Facebook Page or Twitter.
We strive for Excellence so do value your input.


Thank you!
Seren
(12 Aug 2021)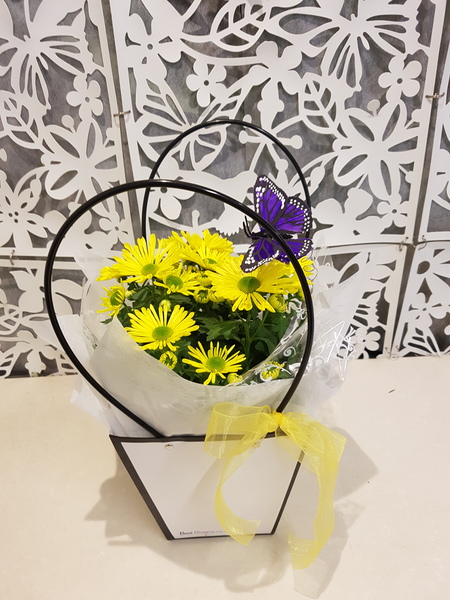 Quick, beautiful & professional. Love this service & for a very fair price 👍🏼
Nyree
Thank you... it looks lovely!
Sharon
(29 Jul 2021)
Thank you so much, and the girl who took my order was lovely and patient.
Jill
(28 Jul 2021)
Thank you so much – another very satisfied customer. Mum thought they were awesome.
Cheryl
(25 Jul 2021)
Beautiful flowers, great to be able to add extras e.g. butterfly's and personalized card. Easy online purchase and added bonus of free delivery. Really good to receive a photo of my purchases before delivery. It's the little extras that make Best Blooms my new 'go to' florist.
Susanne
(06 Jul 2021)
Thank you for the photo of the flowers, they looked great! As the order was a gift I wasn't able to see them in person
Nicole
(05 Jul 2021)
Beautiful flowers. My mother-in-low loved the flowers. Thanks
Sunny
(22 Jun 2021)
Beautiful flowers! Thank you!
Glenn
(12 Jun 2021)
Thanks so much again for great product and service, also love the photos.
Helen
(25 May 2021)
Thank you for The Photos of Flowers being sent to Mum on Monday morning.
Kindest Regards
Brett
(01 May 2021)
Thank you so much they are beautiful and will really make my sister's day ❤️
Natasha
(28 Apr 2021)
Wow! This arrangement is absolutely stunning! Thank you so much. I can't wait to hear from the Birthday girl once receiving these! Thank you once again!
Kind regards,
Sian
(23 Apr 2021)
All the orders were beautifully packaged. I appreciated the photo of them prior to delivery. Very prompt and efficient.
Steph
(19 Apr 2021)
This is the second time I've used your company and I am super impressed with the results and the flowers provided. Thank you so much for the excellent service, the people I sent them to were over the moon with the flowers they received.
Ngā mihi,
Debbie
(29 Mar 2021)
Looks beautiful thanks so much.
Warmest regards,
Seren
(26 Mar 2021)
They look great! Thank you so much
Jackie
(25 Mar 2021)
Thank you for the wonderful flowers. Great customer service, and a handy website (easy to navigate) especially for urgent orders. Your flowers definitely made our Boss's Birthday. Highly recommended Florist!
Mary
(25 Mar 2021)
Amazing flowers, thank you!
Claudia
(23 Mar 2021)
Very satisfied! Fast delivery and good flowers!
Bradley
(22 Mar 2021)
Thank you so much!! Excellent service from Best Blooms including sending a couple photos of the plant I ordered; I did not expect that! Also it was well received by my delighted sister! I shall certainly use your good services again.
Best wishes
Cara
(22 Mar 2021)
Mum absolutely loved her flowers. Well presented and packaged. Thank you for making her day/week brighter. Definitely recommend Best Blooms. Great service, professional and prompt responses to any queries. Love the fact that they also send you photos of your ordered floral arrangements. Looking forward to my next order.
Davina
(11 Mar 2021)
Best florist in the world. Thanks so much for the beautiful plant sent. Highly recommended.
Lila
(08 Mar 2021)
Kaye was over the moon with the flowers/plant. Colour was great.
Joy
(07 Mar 2021)
Flowers were lovely and the service very prompt and efficient. Very easy to order online. Would use Best Blooms again.
Gail
(04 Mar 2021)
Beautifully done and reasonable pricing - comparing prices to other websites. Thank you for the prompt delivery and taking in the personal notes sent with the order placed to how I wanted the finish arrangement to look.
Jo
(25 Feb 2021)
Thank you, it looks beautiful.
Gabrielle
(24 Feb 2021)
Celeste and Cleon are delighted with the flowers, beautifully presented and a lasting gift. Thank you for your excellent customer service.
Robin
(21 Feb 2021)
Best Blooms would be one of the best florists I have ever purchased from. The flowers were as pictured on their website, very good quality and competitively priced and delivered promptly. Best Blooms also sent me a photo of the flowers when they were ready to leave their shop, communication best ever. Highly recommend.
Christine
(08 Feb 2021)
Thanks so much for the great service! Lily loved the plant.
Diane
(03 Feb 2021)
I had fantastic service from Best Blooms and would highly recommend them
⭐️⭐️⭐️⭐️⭐️
Alison
(29 Jan 2021)
All good. The recipient got the bouquet and was delighted.
Faisal
(21 Jan 2021)
Just wanted to say Thank you for Prompt Delivery of Flowers to my Mum this morning. Mum is thrilled with them. I only rang & told you she was home at 830an & already delivered by 11.30am. Thank You so much for such a great service. I'm very Happy with The way I have been treated & Excellent Friendly Helpful Service. Thank you for The photos too which Im Greatful to receive too.
Kindest Regards
Brett
(20 Jan 2021)
Absolutely fantastic service!
Jonathan
(18 Jan 2021)
Thank you so much for the efficient service. My friend loved what she received. I really appreciated the email with photos of what my friend will get as I had ordered everything individually. Will definitely use your services again.
Artika
(14 Dec 2020)
Wow. Couldn't be more happy with the flowers and the prompt service and follow up. Gives a customer confidence. She loved the flowers and they are in full bloom.
Cathy
(04 Dec 2020)
Beautiful bouquets, ready to blossom! My family were happy with the outcome. Thank you for honouring our requests and for providing a beautiful service.
Fran
(30 Nov 2020)
They were great, thanks
Sue
(27 Nov 2020)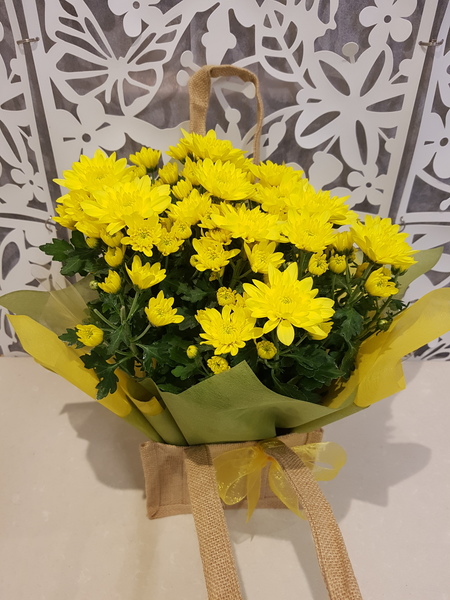 I would like to take this opportunity of thanking you so much for your appreciated service you provide each year for my family especially for my daughter Zoe. Every year on her birthday you always make her day with your amazing bouquet of flowers. Living in the UK and Zoe many miles away in Auckland we miss one another so much, but thanks to you and all your staff at Best Blooms you make us all so happy and Smile.
Many thanks once again,
Kind regards
Paul
Thank you so much for the beautiful plant you delivered to Mrs Fairclough at the quarantine hotel. They really made her day; she was so pleased, especially as they asked her to collect it from reception. She'd not been allowed to leave her room before; the brief sojourn to reception was absolutely wonderful, giving her a feeling of freedom for a short while. A real boost to her well-being as this followed her first ever flight let alone long haul. She was widowed earlier in the year and is about to be reunited with her son and family for a long stay.
Once again thank you.
Vicky
(26 Nov 2020)
Thanks so much for supplying the beautiful flowers, Mum loved them. Your service was quick, easy and efficient and I will definitely use you for future orders.
Warm regards
Gillian
(23 Nov 2020)
Absolutely great communication as I put incorrect delivery date, but Phillip sorted immediately. The flowers gift and card were Amazing 👏 Thank you for putting a smile on my friend's face.
Etesa
(20 Nov 2020)
A big thanks for the flowers and the delivery. They were amazing and he loved it a lot. Thanks again for bearing all my requests.
Have a great evening.
Love
Priyanka
(04 Nov 2020)
They look great, thank you
Robyn
(03 Nov 2020)
Thank you for the picture of the plant design. It looks lovely, thank you.
Terry
(02 Nov 2020)
Lovely thanks so much!
Thanks,
Mel
(29 Oct 2020)
Roger has dementia but recognized he had yellow flowers. I'm very happy with the service. Thank you.
Patricia
(27 Oct 2020)
Thank you for sending me the picture and the voucher. My Mom loved the flowers. I'm always impressed with your impeccable service and beautiful products. You guys certainly knows how to put a smile on someone's face.
Cheers,
Nimali
(19 Oct 2020)
Excellent service. Great value for money. Thank you Best Blooms!
Rachel
(15 Oct 2020)
Just gorgeous, Thanks so much
Amanda
(14 Oct 2020)
These look amazing!! Thank you so much 😊
Len
(12 Oct 2020)
Very prompt & efficient service. Flowers were lovely & our daughter was thrilled to receive these for her birthday.
Anne
(08 Oct 2020)
They look great! Thank you so much for providing photos. 🥰
Enjoy your day
Johanna
(03 Oct 2020)
Thank you so much for the easy order of flowers and fast delivery. My boss loved the flowers! 😊 Especially with the free delivery, it was so quick and simple to do. Much appreciated. Take care.
Regards,
G
(25 Sep 2020)
Thank you, flowers right colour and on time! Judy happy!
Wendy
(21 Sep 2020)
Really great service guys, thank you. Love the photo of the bouquet. I couldn't be with Maree yesterday but was assured that she received them. I'll catch up with her today but I'm sure she loved them.
Have a great day!
Charlie
(18 Sep 2020)
Thank you, Beth & Damian were very pleased, sent a photo of plant. Would be happy to refer or use again
Patricia
(17 Sep 2020)
They look great! Thank you!
Anna
(12 Sep 2020)
Very nice!
Gurmeet
(12 Sep 2020)
Love it! Thanks again
Lute
(08 Sep 2020)
Thanks for prompt delivery of the flowers to Pauline. You guys did a great job and I will definitely use your services next time.
Ugochukwu
(04 Sep 2020)
Thank you very much for my recent orders. These flowers look so nice and I loved receiving the photo so I know what Toni will receive. The tulips you sent to The Point yesterday were gorgeous and such a lovely surprise for the teachers. I will certainly order from you again.
Many thanks
Diane
(29 Aug 2020)
They look great! Thank you so much
Maggie
(26 Aug 2020)
Thank you so much for your wonderful service. We have used you a number of times now & you have never disappointed. We love the special touch of you sending us a photo so we know what our loved ones are getting. As we are in Sydney & can't come over to your bubble in NZ due to this dreaded COVID-19 sending flowers is one way we can express our love to family. Nance was surprised & loved her flowers & chocolates, thank you for helping us brightening up her day. We would highly recommend you to anyone wanting prompt reliable service.
Kind Regards
Bronwyne & Bruce
(25 Aug 2020)
10/10
Fiona
(13 Aug 2020)
Excellent service. Thank you 😊
Mandy
(10 Aug 2020)
read more testimonials