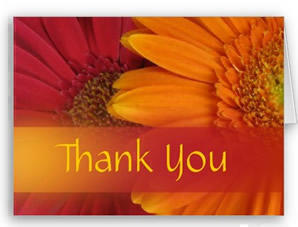 Testimonials
What our Customers said this week....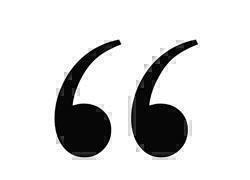 We are lucky enough to hear from our customers, and the recipients of our flowers every day...
Some phone, some call into the shop excited to tell us how long the flowers lasted,
some message via facebook or twitter and we receive many emails -
Here are some of the latest messages...
(and Thank You so much for your feedback - it is always shared with the team, and it just makes our day!)
We welcome all your feedback - All our flowers go out with our written guarantee -
We want you to tell us if we disappoint, so that we can fix it - immediately.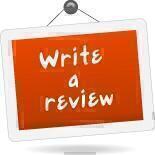 We also Encourage you to Review Us...
As a valued customer of ours, we also encourage you to give us your feedback!
View by Arrangement
By email, please leave us a Review on Google, Yelp, or on Finda.
OR on our Facebook Page or Twitter.
We strive for Excellence so do value your input.


Super easy to order, and very well priced. I like that you have a product with an actual vase included, which made delivery to hospital much easier. I also really appreciate being sent a photo of the finished bouquet, such a lovely and personal touch.
Victoria
(22 Apr 2021)
I was really impressed at how easy the whole process was, it just went like clockwork. I placed the order, I was kept informed when the flowers were ready and out for delivery. The bouquet was lovely, I asked for a few special requests which were done, got a photo of the bouquet from your team which I appreciated. I will definitely use Best Blooms again.
Carolyn
(11 Apr 2021)
Lovely – thank you very much - very much appreciated.
Kind Regards,
Carolyn
(08 Apr 2021)
The flowers look lovely thank you. The recipient of the flowers says they are lovely and the freesias smell beautiful.
Regards
Trish
(08 Apr 2021)
Thank you so much! The flowers sent to my daughter were absolutely gorgeous. As usual a very efficient order system, reasonable prices and delivery on the date specified as promised. We would not go anywhere else. First Class!
Gillian
(04 Apr 2021)
Kate loved the flowers 💐😍
Thank you
Joanne
(29 Mar 2021)
Thank you so much! What a stunning arrangement and they made her day! Fantastic service from the UK, will definitely be using you again. Thanks again xx
Kelly
(24 Mar 2021)
Thank you so much. Beautiful presentation as always, you guys are the best! 😁
Cherie
(24 Mar 2021)
This was a lovely bouquet delivered on time to a MIQ facility. It was great to receive a photograph 🌸
Lyn
(23 Mar 2021)
That is absolutely stunning thank you so much!
Athena
(23 Mar 2021)
I was fortunate enough to find Best Blooms when I needed a local florist and I have been completely satisfied with all aspects of their service from using the website to receiving photos of the flowers. I live in the UK and have ordered a few times. On every occasion my Aunt has been thrilled with the arrangements.
Hazel
(19 Mar 2021)
Thank you. What a great idea to send a photo of actual flowers sent. It was much appreciated. Will certainly use your services again. Flowers lovely.
Sincerely
Marylyn
(17 Mar 2021)
Thank you so much for the photos of the gorgeous flowers for my Mum, for UK's Mother's Day. I've woken up to a message this morning from her to say she loves them 😍. Brilliant service as always and I'll be ordering again shortly for my sister's birthday 😁
All the best
Becky
(13 Mar 2021)
Love the seasonal flower posy arrangement. What a great idea sending a picture of my posy prior to delivery.
Regards
Deborah
(06 Mar 2021)
Awesome, thank you so much!
Ria
(04 Mar 2021)
Absolutely stunning! The perfect combo - thank you 😊
Rach
(02 Mar 2021)
Recipients delighted with the flowers! I wished to send a floral 'cheer up' to someone in hospital and as I live elsewhere I had Best Blooms take care of it all. I would have no hesitation in using Best Blooms again. 😊
Jan
(02 Mar 2021)
WOW! Amazing idea sending photos of the flowers. They are Beautiful!! 😊 Thank you very much for sharing these with me. I may treat myself to flowers on my birthday… lol.. keep my husband guessing. Appreciate your service in the past and going forward.
Kind regards
Yvonne
(26 Feb 2021)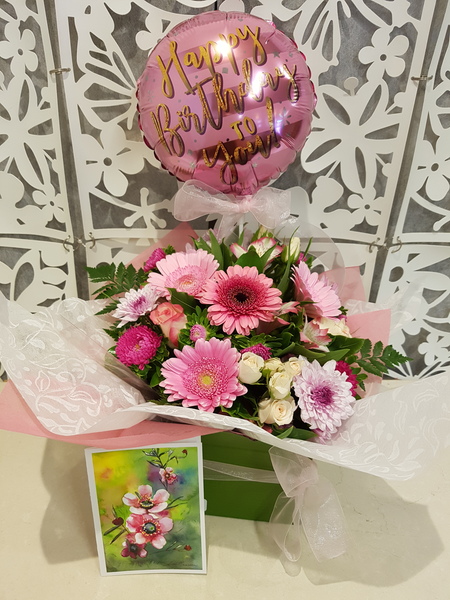 This is absolutely amazing and such a great service and such a great initiative as one who organises flowers/gift baskets on behalf of others this is definitely a great way for others to see what they have contributed to. This is definitely a feature that I will remember and share with other colleagues here at work. Glad to be supporting local.
Kindest regards
Priscilla
Thank you so much for putting this surprise together for my Mom! I'd like to leave an awesome review for Tessa who has been extremely responsive and helpful, very detailed when responding and super friendly! I wouldn't have been able to surprise my Mom with such ease otherwise, given she is currently in a hotel! So Tessa really was amazing.
I will definitely recommend Best Blooms Florist to everyone who is looking to buy flowers!!! And also the new feature of sending the buyer pictures of the flower is awesome, I love it!
Thanks again team! I really appreciated your wholesome services and attentiveness to all your clients!!!
Have a good day and thanks for the coupon!
Cheers,
Shannen
(28 Jan 2021)
Lorraine was thrilled and I can see why. Thank you so much.
Sarah
(25 Jan 2021)
The bouquet looks beautiful. Thank you so much, your service is amazing.
Kind Regards
Lyn
(22 Jan 2021)
We would like to thank the team at Best Blooms for the lovely arrangement that you delivered for us today. Thank you for going that extra mile and providing photos of the arrangement. A wonderful idea. So nice to know what we have given Esme. Happy New Year to you all and may the year be kind to you.
Regards
Kathy
(20 Jan 2021)
Thank you sooo much. She was delighted👍👍✈️✈️✈️💐💐
Carol
(19 Jan 2021)
Flowers looked attractive. Thank you.
Pamela
(16 Jan 2021)
They look great! Thank you so much.
Yasmin
(11 Jan 2021)
Great service and beautiful posy thank you.
Mel
(14 Dec 2020)
Easy, quick - 'does what they say on the can' recommend - recipient was delighted
Learning Architects
(14 Dec 2020)
I live internationally and this was a good option to buy someone pretty flowers and quick overnight service. My friend loved them!
Terri
(08 Dec 2020)
You guys were fabulous! She said she went out to a craft thing and when she got home, the flowers were on her front porch. She loves them! Thank you again!
Katie
(08 Dec 2020)
Beautiful posy, delivered on time the next day and exactly as requested. My daughter loved them 😁 I will definitely come straight to your site for my next order instead of googling. Huge thanks 😊
Debbie
(04 Dec 2020)
Great service.Very happy with everything. Defintiley will be coming back to shop again.
Natasha
(03 Dec 2020)
My son and his girlfriend absolutely loved their flowers. Thanks so much. 😊
Sue
(03 Dec 2020)
Thank you so much, that looks lovely
Kind regards
Wendy
(01 Dec 2020)
I was a ditz and had booked the complete wrong delivery date, emailed the day before to change and customer service was so obliging and helpful, I had a wonderful experience. Beautiful flowers as well, my friend was over the moon with her bunch that she received. Was lovely to receive a photo from customer service to show me what they looked like before sending them as well. Totally would recommend you and use you again 😊 very pleased!!
Helen
(29 Nov 2020)
Thank you for the prompt service, the flowers were lovely.
Alwyn
(24 Nov 2020)
The flowers were beautiful thank you and my mother just loved them. They are taking pride of place on her dining room table at the new retirement village she has just moved into. As I live in Australia it was nice to receive a photo from you to actually see what I was paying for.
Thanks again
Lynnette
(23 Nov 2020)
They look great!
Angela
(04 Nov 2020)
Thank you for sending me a pic, as well as for doing such a grand job with flowers!
All the best
Cathie
(02 Nov 2020)
Thanks, Mum absolutely loved the flowers. She said it brightened her day, especially as I can't get up to Auckland to visit at the moment.
Thanks again
Gillina
(31 Oct 2020)
Thank you very much, the flowers are lovely and Allyssa will love them
Regards
Ailsa
(31 Oct 2020)
Thank you Phil for making sure my flowers were delivered, you are the best!!
Gail
(28 Sep 2020)
Beautiful job, thank you so much. I loved too that you emailed me a photo of what you were sending, nice touch. Also they got delivered at 10am (I wasn't expecting my friend would receive them that early), it was her birthday so really helped set the mood for her day, which is what I had hoped 😊
Charlotte
(23 Sep 2020)
My partner's mother was very surprised with the flowers. She absolutely loved them!!
Thank you for brightening up an elderly lady's day 🙂
Kelly
(23 Sep 2020)
My son and family loved the flowers. They are beautiful and your service and response time was fantastic. Thank you very much!
Beth
(21 Sep 2020)
Thank you so much. They are gorgeous. Ellie will be thrilled with those. 😊
Rhona
(17 Jul 2020)
That's perfect. Thank you
Judy
(22 Oct 2019)
Thank you! What a great idea. I am so pleased to be able to see what you have produced, and it is lovely.
Jennifer
(01 Oct 2019)
Many thanks for arranging the delivery on my daughter's Birthday. It's nice to know even though we are on the other side of the world we could let Aoife know we are all thinking of her while far away from home
All the best
And thanks again
John, Claire McNulty and family
(19 Sep 2019)
read more testimonials