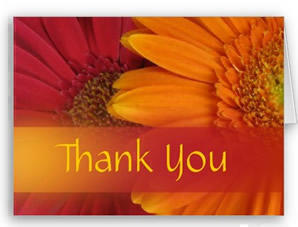 Testimonials
What our Customers said this week....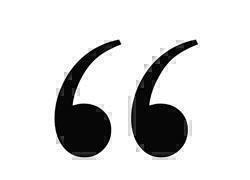 We are lucky enough to hear from our customers, and the recipients of our flowers every day...
Some phone, some call into the shop excited to tell us how long the flowers lasted,
some message via facebook or twitter and we receive many emails -
Here are some of the latest messages...
(and Thank You so much for your feedback - it is always shared with the team, and it just makes our day!)
We welcome all your feedback - All our flowers go out with our written guarantee -
We want you to tell us if we disappoint, so that we can fix it - immediately.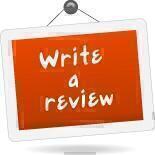 We also Encourage you to Review Us...
As a valued customer of ours, we also encourage you to give us your feedback!
View by Arrangement
By email, please leave us a Review on Google, Yelp, or on Finda.
OR on our Facebook Page or Twitter.
We strive for Excellence so do value your input.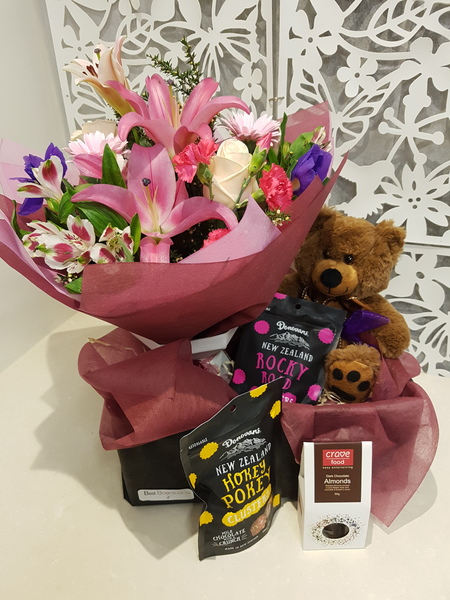 Thanks for responding to our order. The gift that you sent on our behalf was very well received and appreciated, helping to celebrate a 1st Anniversary and a birthday, and to entertain a four month old baby; all up, a good mix of products selected from your online shop.
Receiving the photo of the gift was both helpful and appreciated.
Cheers,
Greg
Thank you so much for the beautiful presentation of the flowers and chocolate. The teddy was definitely a big hit for Ledger. We were sent pics straight away when they arrived. You guys rock!!
Annie
(02 Aug 2020)
Excellent.
Nitin
(30 Jul 2020)
Thank you very much for the fantastic report and photos, looks great.
Sincerely
Allison
(23 Jul 2020)
Looks amazing! Thank you for coming through with the request, I absolutely love it! Thank you once again! Will definitely be purchasing another gift real soon!
Frisco
(23 Jul 2020)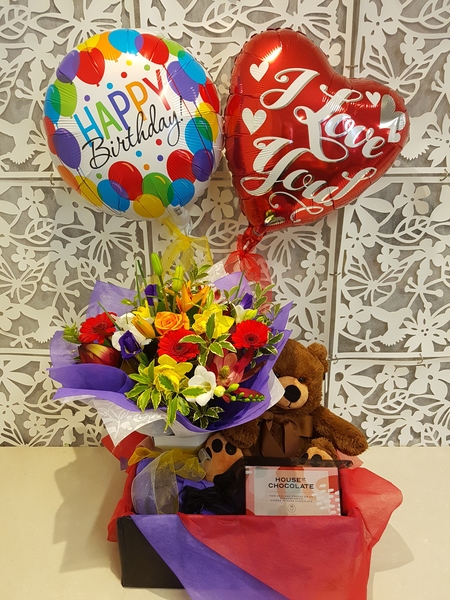 Due to the travel restrictions I was very sad on how to make my boyfriend's birthday special, and I stumbled upon this page. I loved everything I was looking at but finally decided and oh my god! It was BEAUTIFUL!!! I was blown away by the packaging and timely delivery. You guys assisted in making my special one's birthday extra special. The smile on my boyfriend's face was so worth it. The teddy is so SOFT!!!! Thank you so much. You guys now have a loyal customer from FIJI.
Neha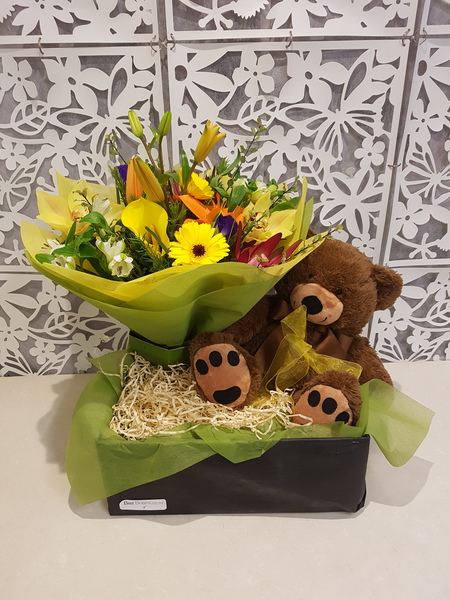 John received his gift of flowers and a teddy bear and was really pleased with it - so was I from the photo you sent me. I think your service is fantastic and I especially like the way you always send me a photograph of the bouquet you are sending - makes it much more personable and I can share it with the team here.
Lindsay
They look great!
Linda
(22 Jun 2020)
Thank you so much for your beautiful creative gifts and flower boxes delivered to my nephew's. They absolutely loved them. They look amazing. Thank you so much😘💗
Sina
(17 Jun 2020)
This is really cool. Thank you so much.
Chris
(19 May 2020)
Thank you so much. They were beautiful.
Megan
(05 Mar 2020)
I love it! Thanks so much for sharing the pics with me, honestly love your work! You will definitely be recommended to everyone!!
Thank you again so much guys!
Dion
(27 Feb 2020)
read more testimonials