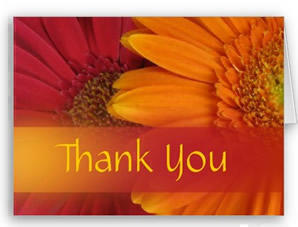 Testimonials
What our Customers said this week....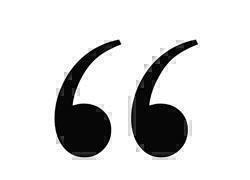 We are lucky enough to hear from our customers, and the recipients of our flowers every day...
Some phone, some call into the shop excited to tell us how long the flowers lasted,
some message via facebook or twitter and we receive many emails -
Here are some of the latest messages...
(and Thank You so much for your feedback - it is always shared with the team, and it just makes our day!)
We welcome all your feedback - All our flowers go out with our written guarantee -
We want you to tell us if we disappoint, so that we can fix it - immediately.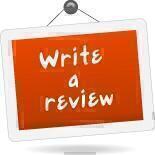 We also Encourage you to Review Us...
As a valued customer of ours, we also encourage you to give us your feedback!
View by Arrangement
By email, please leave us a Review on Google, Yelp, or on Finda.
OR on our Facebook Page or Twitter.
We strive for Excellence so do value your input.


Wow thanks that looks awesome.
Saane
(29 Oct 2021)
View Arrangement
Fantastic service, thank you!
Ray-Anne
(04 Oct 2021)
View Arrangement
Great value for money and awesome service
Ray-Anne
(04 Oct 2021)
View Arrangement
Awesome gift basket full of delicious goodies to keep the whole family and patient happy. Thank you so much.
Kind regards from Sue
(03 Aug 2021)
View Arrangement
Thank you for this arrangement! I was happy to know it was delivered on the same day to my nephew and his parents. I really appreciated being able to see what was sent out, and also browsing the different arrangements before selecting what I wanted was a huge help. Definitely my go to for hospital gifts
Jennifer-Lee
(28 Jul 2021)
View Arrangement
Thank you for the photos, I really appreciate it and cannot wait to see Bella's face once she receives her gift.
It's a strange old world at the moment. As I reside on the Central Coast of NSW we have currently been put into lockdown. In moments like these you value the true meaning of family and friends.
It's lovely to know that even when I can't see a loved one in person to celebrate milestones or just to give them a hug, that I can rely on small family owned businesses like yours, to show loved ones that they are in my thoughts. For that I am much obliged and ever so grateful.
Keep up the good work! Stay safe!
Kind Regards,
Miriama
(28 Jun 2021)
View Arrangement
Always love what you provide. Best florist I've dealt with in my years.
Lila
(14 May 2021)
View Arrangement
Very happy I found Best Bloom NZ on here, I've ordered twice from them now and both ordered were amazing and beautifully made! My family loved it, thank you so much for all your hard work in making your customers happy and satisfied! You guys are the best and highly recommended if you want the best for your family and friends or any other occasions this is the place to go! You won't be disappointed.
Matilda
(13 May 2021)
View Arrangement
Lovely choice of flowers and gifts. Great service and very quick delivery. Thank you so much!
Dave
(02 May 2021)
View Arrangement
Great service and feedback through picture of the gift, we as sender were really satisfied with the result.
Jeroen
(17 Mar 2021)
View Arrangement
Fantastic service, lovely staff I ordered 5 differing arrangements some with some without chocolates to go to 5 different people in 5 differing locations around Auckland. These guys got it right first time and my recipients all commented on how lovely the arrangements were. Yes. You're dealing with the best.
Kate
(04 Mar 2021)
View Arrangement
The little boy receiving the basket of chocolates was chuffed by the surprise. Thank you for the timely delivery and presenting the gift in a neat and beautiful packaging.
Magdalene
(25 Nov 2020)
View Arrangement
Wow, thank you so very much for the photos. I am in Australia and it's my Dad's birthday today and I miss him terribly. As I am in Victoria, its been hard to organise any gifts etc with such intense lock downs here. I was planning on being with my Dad for this birthday, but hopefully on the next one. Thank you for taking care with his gift. It means a lot. I am happy that I was able to buy from you directly in Auckland. Made things very easy.
Have a great day.
Kind regards,
Belinda
(28 Oct 2020)
View Arrangement
Thank you for providing such wonderful service at such difficult times. My husband just received the gift basket and it's great and is exactly as promised!
Really appreciate it. 😊
Thanks and best regards,
Surabhi
Pune, India
(19 Sep 2020)
View Arrangement
Thank you so much, my partner loved it!! Appreciated the pics also especially at such a short notice.
Eunice
(08 Sep 2020)
View Arrangement
Thank you so much for the photos, my daughter will love it! I love it and it's not for me! Thank you for your great service also.
Warm regards,
Allison
(31 Jan 2020)
View Arrangement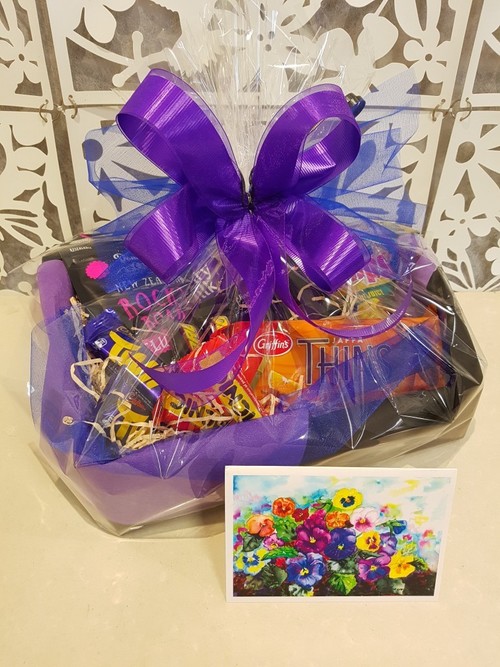 I Can't thank you All enough for making my Aunty's 100th Birthday so extra, extra special.
She was absolutely thrilled with the two Baskets, Deluxe Planter Basket, her favourite planter being the white orchids, & the Choc-A-Block Basket. I think all the chocolates were her favourites in that Basket. Both Baskets were truly beautifully wrapped and arranged.
Please forward a special Thank You to Tessa who so kindly delivered these baskets on a public holiday. (Labour Day Monday)
And Thank you for the photos which I have just forwarded to the rest of the family.
Kindest Regards
Jenny
View Arrangement
Thank you – makes me very hungry I have to say!!!! Wished it was me getting it!!!!
Thanks again
Erin
(10 Oct 2019)
View Arrangement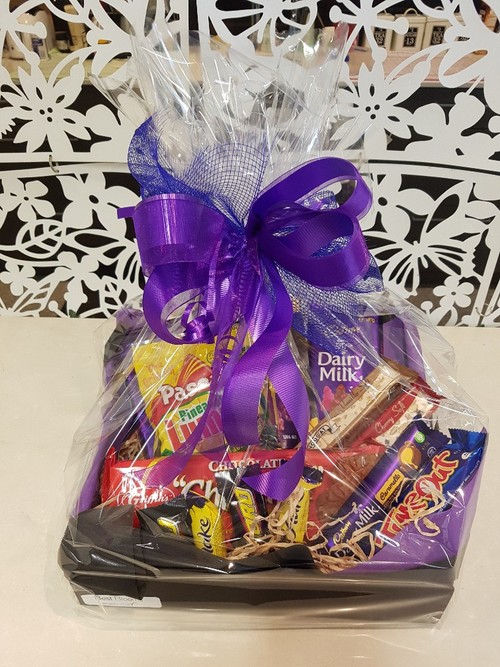 Nice one – best service from a gift and flower delivery company I have ever experienced!
Well done Best Blooms!!!
Raz
View Arrangement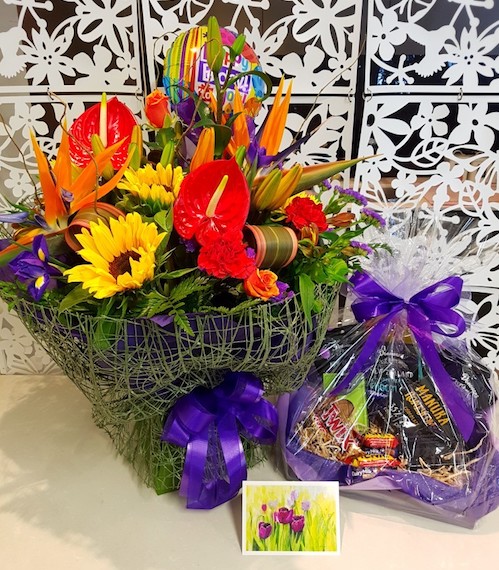 Oh my gosh!!!! They are stunning!!!!!!!!!!!! Very very impressed!
After scrolling for an hour last night trying to find the best florists in Auckland, I'm so glad I chose Best Blooms!!!!
Thank you so much for the great communication and friendly assistance from Tessa and Kelly!
I can't wait for my sister to receive soon, she'll be over the moon!!!!
Cheers,
Chanelle.
View Arrangement
read more testimonials