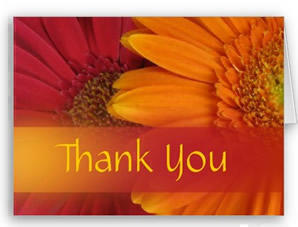 Testimonials
What our Customers said this week....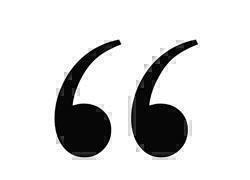 We are lucky enough to hear from our customers, and the recipients of our flowers every day...
Some phone, some call into the shop excited to tell us how long the flowers lasted,
some message via facebook or twitter and we receive many emails -
Here are some of the latest messages...
(and Thank You so much for your feedback - it is always shared with the team, and it just makes our day!)
We welcome all your feedback - All our flowers go out with our written guarantee -
We want you to tell us if we disappoint, so that we can fix it - immediately.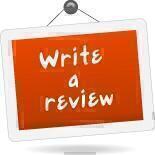 We also Encourage you to Review Us...
As a valued customer of ours, we also encourage you to give us your feedback!
View by Arrangement
By email, please leave us a Review on Google, Yelp, or on Finda.
OR on our Facebook Page or Twitter.
We strive for Excellence so do value your input.


Thank you so much. Flowers exceeded my expectations and l did not expect them to be delivered to my Sister in law so quick. Highly recommend such a beautiful bouquet of beautiful flowers. Definitely one happy customer.
All the best
Justine
(07 Aug 2020)
View Arrangement
Amazing service and really love the touch of being shown a photo before it arrives!
Chantelle
(06 Aug 2020)
View Arrangement
Thank you so much. Living in Sydney and unable to attend my sisters 21st, so pleased BEST BLOOMS were able to make Choccie Potz.. Absolutely amazing idea... Delivered with care and def recommend.
Andreena
(03 Aug 2020)
View Arrangement
Excellent. Thank you.
Suzanne
(26 Jul 2020)
View Arrangement
Thank you very much for sending me the picture. It looks so amazing. Well done team, You've done a very good job! I am sure David would love it. Much appreciated. I will definitely reorder for the next one again. Thank you.
Regards,
Madda
(17 Jul 2020)
View Arrangement
Thank you, looks great.
Stephen
(16 Jul 2020)
View Arrangement
Thanks heaps for the photos sent today, really appreciated. A great touch and something I hadn't expected, sometimes you see something online and what you end up with is somehow not quite the same. In this case my expectation was exceeded. Great work team.
Thanks
Rob
(25 Jun 2020)
View Arrangement
Thanks for always providing beautiful service for me especially while I'm in Sydney and you guys always do it every time for me.
Catherine
(04 Jun 2020)
View Arrangement
Thanks very much. Kimberley has already received the gift. I really appreciated your help yesterday
Great service. I will call again
Shayne
(30 May 2020)
View Arrangement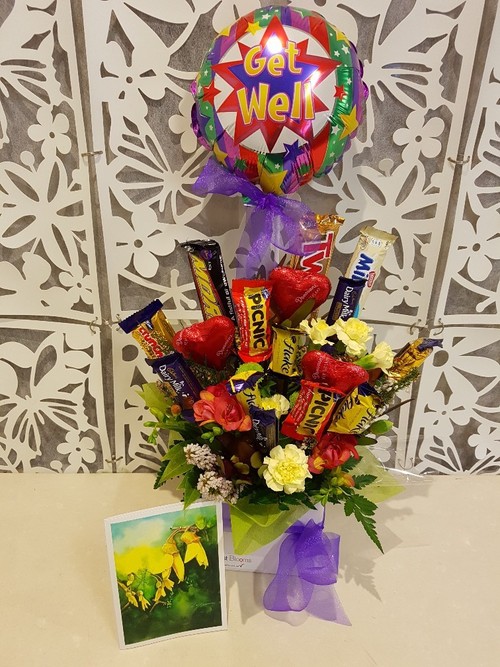 Thank you so much for that! They look amazing, she's happy with them and I am too. Will definitely recommend this florist to family members.
Thank you once again.
Benji
View Arrangement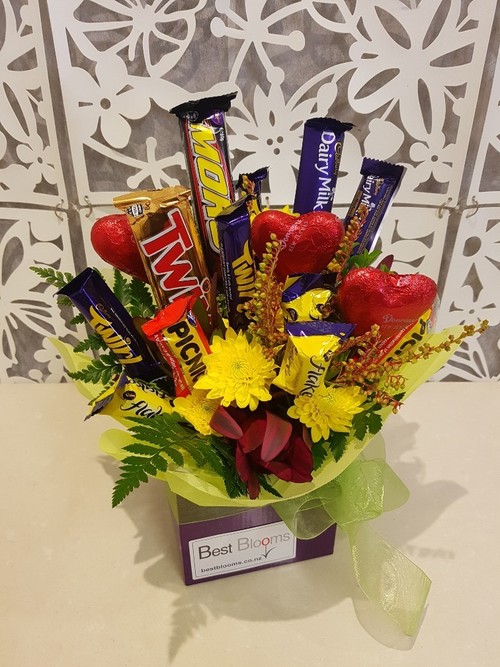 I would just like to thank you for the photos, I found it very good being able to see exactly what was delivered. I would recommend you keep this service as it shows how our money has been spent instead of leaving us hoping that it turned out how we expected it to. What a great idea!
Thanks again for your service and I look forward to trading again in future.
Regards,
Sarah
View Arrangement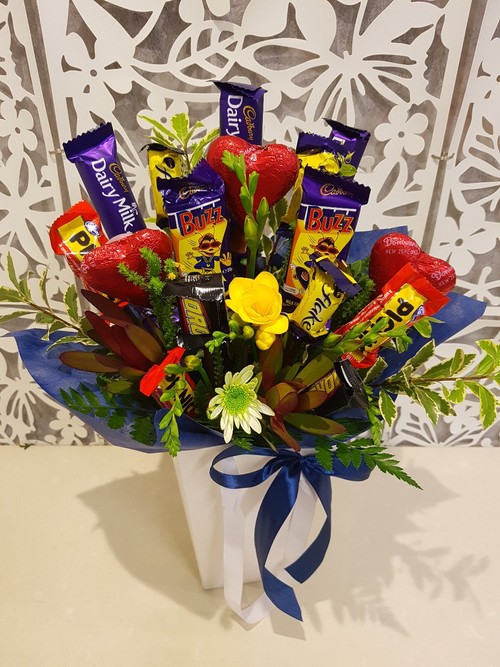 Thank you for delivering the lovely Choccie Potz to my son and his family, they loved it especially my grandchildren. Also thank you for making it so easy to order from the UK always love dealing with yourselves. Thank you
Kind regards
Marilyn
View Arrangement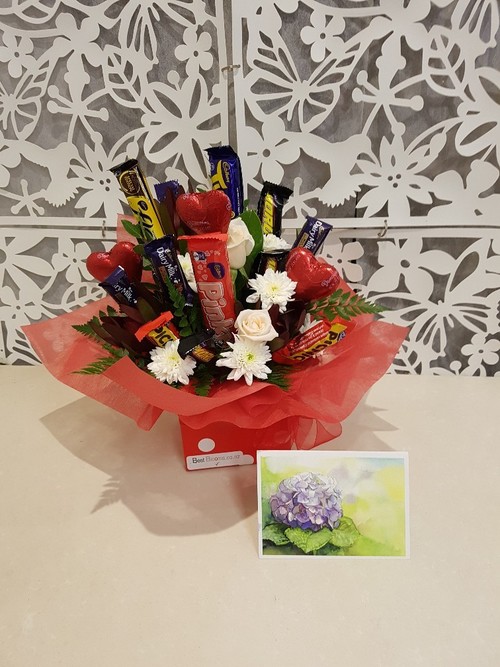 I ordered the Choccie Potz arrangement from my home in Western Australia to be delivered to West Auckland for my 10 yr old niece who had just lost her Dad. This gift made her day.
Online order and checkout was so easy and the amazing team at Best Blooms sent me a picture of what was delivered. I will continue to use this family business for all of my flower and gift needs. Definitely recommend this company.
Mel
View Arrangement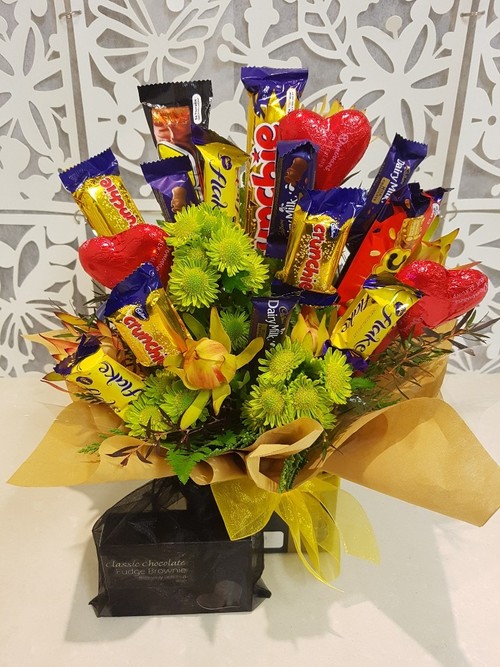 Omg Wowwww! It looks soooo beautiful. It's so nice that you send photos especially since I live in Australia, at least I can see what is being sent.
I'm so grateful to you guys and the work you put into it, my Dad will love it! Will definitely be using your guys services again. Thaaaaank youuuu.
Shantelle
View Arrangement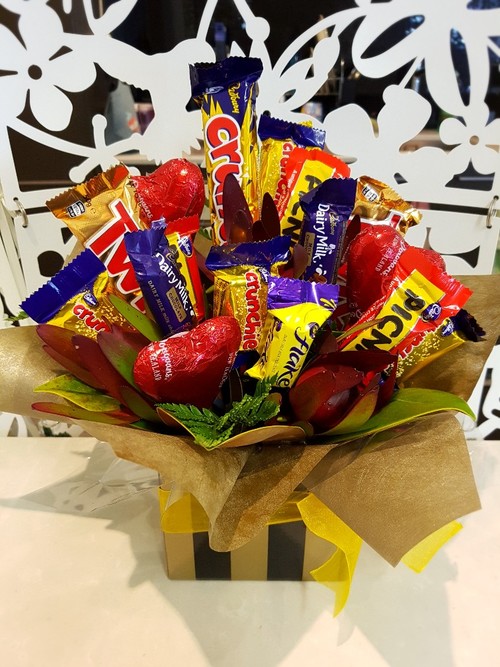 Thanks guys! This looks amazing and I know she will love it!
I've put a review on Google for you, your service really is outstanding and I wouldn't use anyone else in Auckland for these special gifts.
Enjoy the rest of your day 😊
Kind regards,
Kirsten Wise,
Senior Boutique Voyage & Cruise Specialist
View Arrangement
read more testimonials