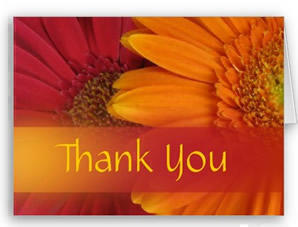 Testimonials
What our Customers said this week....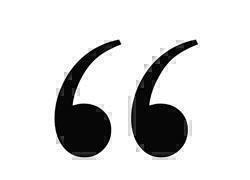 We are lucky enough to hear from our customers, and the recipients of our flowers every day...
Some phone, some call into the shop excited to tell us how long the flowers lasted,
some message via facebook or twitter and we receive many emails -
Here are some of the latest messages...
(and Thank You so much for your feedback - it is always shared with the team, and it just makes our day!)
We welcome all your feedback - All our flowers go out with our written guarantee -
We want you to tell us if we disappoint, so that we can fix it - immediately.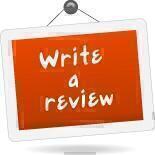 We also Encourage you to Review Us...
As a valued customer of ours, we also encourage you to give us your feedback!
View by Arrangement
By email, please leave us a Review on Google, Yelp, or on Finda.
OR on our Facebook Page or Twitter.
We strive for Excellence so do value your input.


My daughter received her beautiful flowers and gifts for their new baby. I love the fact you sent me a picture prior to delivery. Just what I asked for, blues and pinks, fresh and light. This is a brilliant idea so the giver knows what the recipient receives. Thank you. Will certainly use again.
Claire
(09 Apr 2021)
View Arrangement
Such a cute bunny and a lovely posy. It was very appreciated by the recipient, and thank you so much for getting it delivered on the same day. Fantastic service.
Jeni
(09 Apr 2021)
View Arrangement
Thank you for the lovely flowers you delivered to my daughter. She loved them and said they had a lovely smell as well. She also liked the products and is looking forward to trying them out. So thank you once again! 😊
Kid regards
Anne
(28 Mar 2021)
View Arrangement
Thank you for the beautiful flowers and gifts for the new baby, her parents were absolutely delighted with them and the wee teddy bear was a hit with their 3 year old. Thank you so much for your help and patience on the phone to organise the basket.
Sandra
(23 Feb 2021)
View Arrangement
Thank you so much for sharing the photos of the wonderful flowers and gifts you put together for our colleague and his wife on the arrival of their new baby girl. They are perfect and I am sure they will love them too. Professional and easy service, thank you team!
Kind regards,
Andrea
(23 Feb 2021)
View Arrangement
Have used Best Blooms many times over the past three to four years. I have always found them to be friendly, reliable and prompt. They listen to what you require and make the bouquet to how you say. This time I had accidentally ordered a added on product twice. It wasn't until after I had paid I noticed. I thought I would have to leave as is. Jo picked up mistake and rang me to see if it was. She quickly corrected and reimbursed owing money to my account. The flowers were lovely, I wanted something bright and didn't want lilies as my daughter is prone to asthma. She loved the bunny. Thank you Best Blooms.
Maureen
(06 Feb 2021)
View Arrangement
Thank you so much for your fast service. The flowers and hamper arrived at just the right time and were greatly appreciated by the recipients. Thanks for making me look good 😉 I love the photos you sent almost as much as the beautiful flowers and thoughtfully chosen gifts. Really appreciate you going above and beyond to make a special moment even more so.
Thanks & Kind Regards,
Ruth
(26 Jan 2021)
View Arrangement
Thank you so much for getting this together so quickly!
The arrangement looks fabulous!
Many thanks,
Elissa
(13 Jan 2021)
View Arrangement
Lovely thanks so much!
Many thanks!
Kind regards
Alicia
(23 Nov 2020)
View Arrangement
read more testimonials