Guide for Colour Selection of your Flowers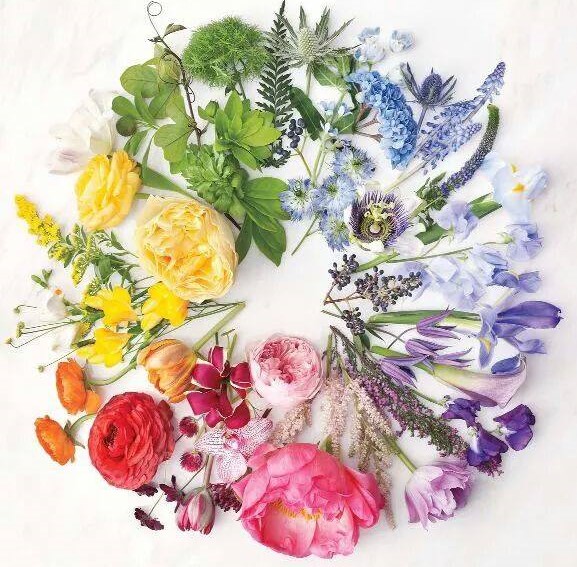 Working within a colour harmony for floral arrangements will create a look that is pleasing to the eye, enhances the blooms and makes them Smile all day. We all think of yellow as happiness, red as passion, white as serene and orange as hot - How do florists make them all blend together?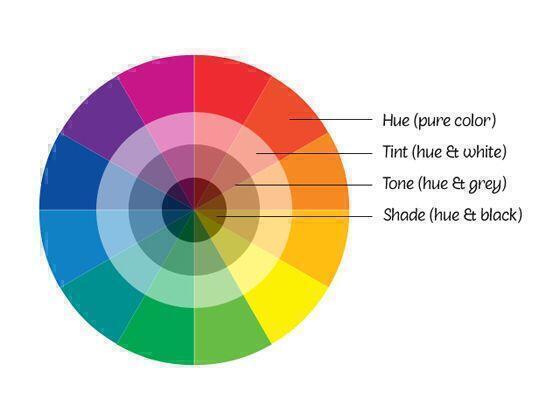 Learning Floristry
The Colour Wheel
One of the things we spend a lot of time learning about when studying floristry is the art of colour.

Blending colours together, highlighting perfect blooms and creating colour harmonies that reflect joyous moods, gentle sympathies or passionate romance. We know how colour works to create pleasing floral arrangements.

One of the most useful tools in our florist toolbox is the colour wheel - used for visualising colour harmonies.
Creating A Colour Harmony in Floral Arrangements
Working within a colour harmony for floral arrangements to co-ordinate will create a look that is pleasing to the eye. Whether a wedding, ball, or special event, or an arrangement to enhance your home or office decor, giving consideration to colour scheme will ensure you get the best results.
The right colour matching can even make you look slimmer!

Monochromatic Colour Arrangements
Monochromatic colours are sets of colours that sit on the same column as another on the artist's colour wheel. They are tints and shades of the same hue.
For example, a pretty bouquet in shades of soft pink, rose, cerises through to dark burgundy would be in this colour harmony. These create a very compatable colour match - very soothing and balanced design.
Analogous Colours
Analogous colours are any three colours which are side by side on a 12 part colour wheel, such as yellow-green, yellow, and yellow-orange. Usually one of the three colours predominates.
Especially relation to wedding flowers, this is why white flowers with greenery in several shades from lime to dark forest green, look so good against white wedding gowns. White on white gives you a clean, fresh look, it will make you look taller and slimmer as it does not "cut your sillouhette in half", the soft, restful colour harmony will certainly be pleasing to the eye.
Complimentary Colours
Complimentary colours are any two colours which are directly opposite each other, such as red and green and red-purple and yellow-green. These opposing colours create maximum contrast and maximum stability.
In decor situations, a contrasting complimentary colour can be used to create a dramatic effect.
To further help with flowers when planning your event, you may find these other blog posts helpful:
Best Blooms | 19 August 2020, 11:23 AM