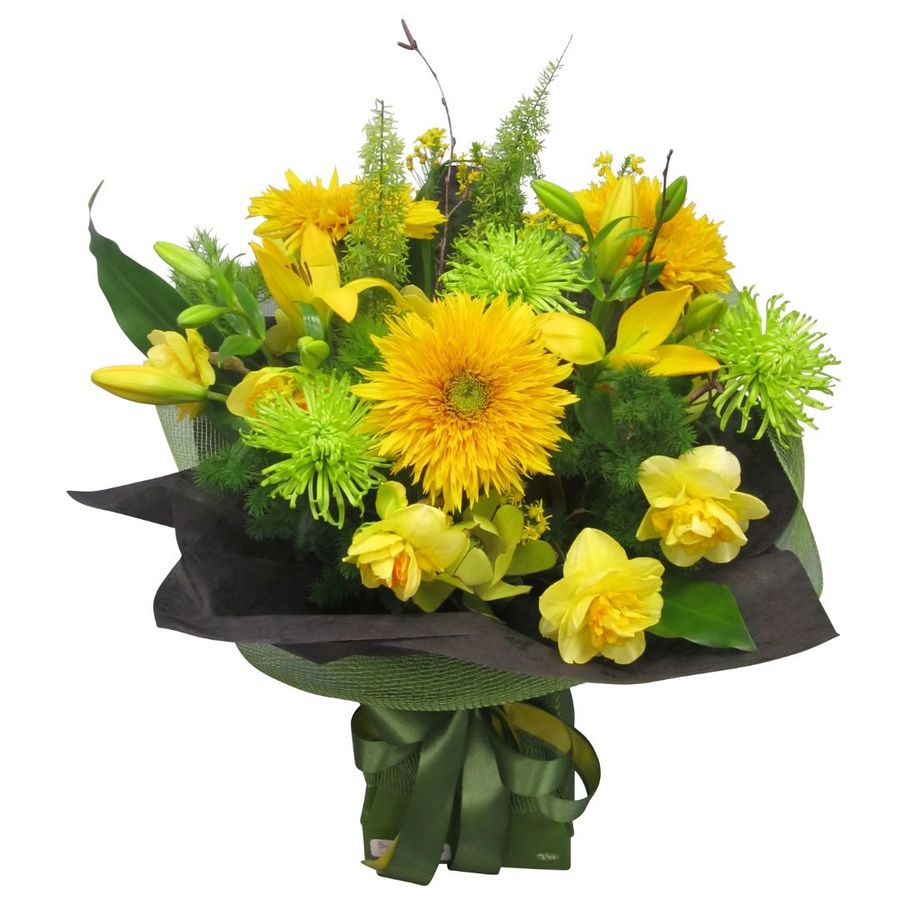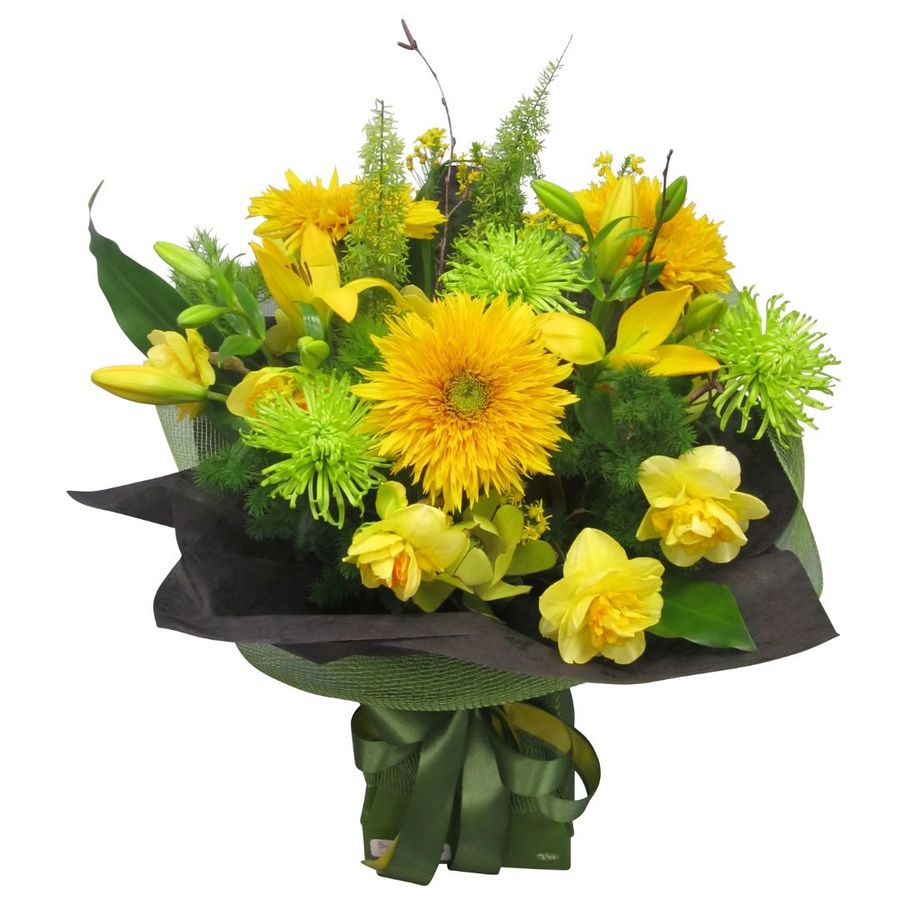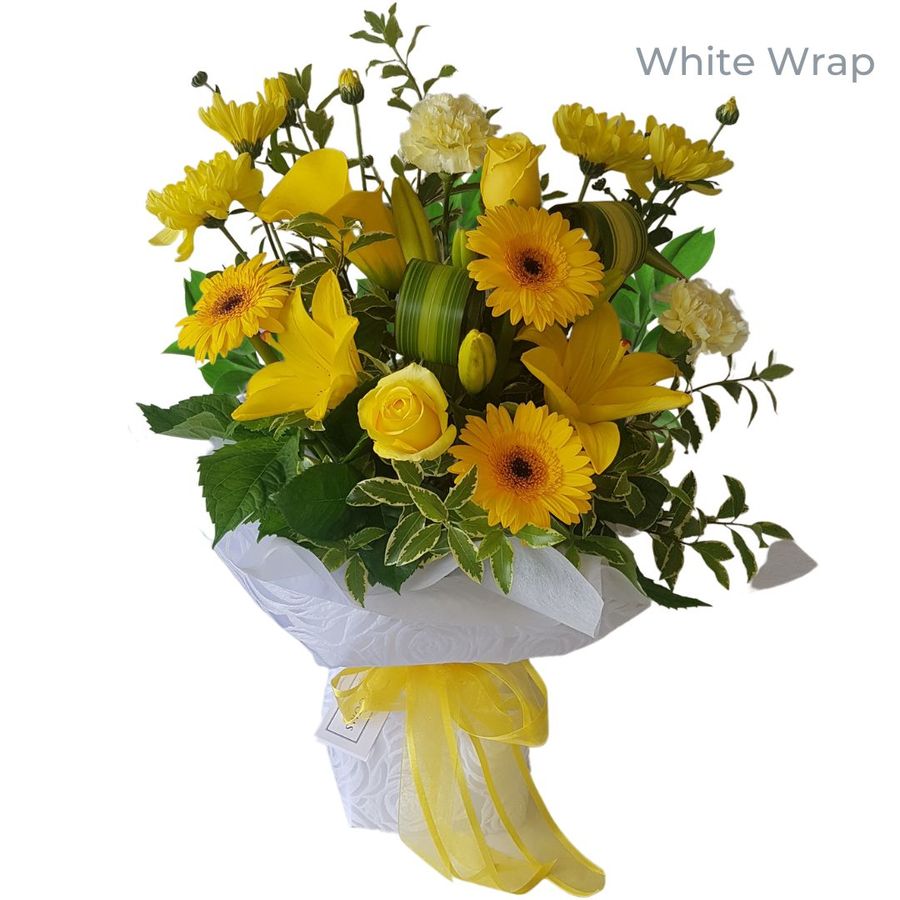 Description
Sunshine Yellow Flowers
Yellow Flowers are so bright and cheerful, and this popular mixed selection of fresh, happy yellow blooms is ideal for any occasion.
In the happiest shades of yellows, these cheerful flowers will brighten the dullest day. Thats why we call it the Sunshine Bouquet!
This beautiful yellow bouquet is delivered in a water-filled vox, for long-lasting freshness.
Perfect gift for get well soon bouquet, cheer up, happy birthday or a bright fresh bouquet to send for a sympathy.
What size will my Bouquet be?
We have x 4 size options for this bouquet - getting bigger with each step up.
Height does vary as to the length of the seasonal flowers available.
See bouquets being held by real people: What size will your Bouquet be >
Please Note: ALL our Bouquets are individually made.
Due to seasonal availability, the yellow flowers used in your bouquet may be different to the photos shown. This bouquets colour palette will be made using mixed vibrant yellow and lime shades, using the freshest seasonal fresh blooms we have in store in this popular colour hamony.

If you wish to find out exactly what we have in store today for your flowers, please call our florists on 09 838 9058.

Here is our full range of Yellow Florals >
Go here for our collection of Flower Bouquets >