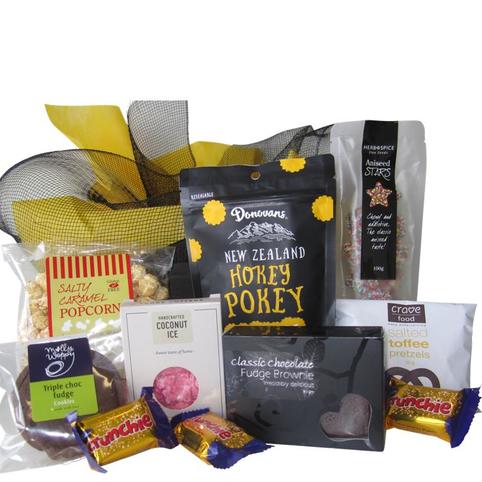 Continue Shopping
Recent Feedback
Hi to all at Best Blooms
Many thanks for the photos of the beautiful flowers - a really nice touch.
Lorna was delighted with the orchids.
I have 2 daughters living in Auckland so need a great florist for those special occasions especially as I live in Scotland.
Many thanks again
Mags
(18 Oct 2018)
Read more testimonials
Sweet Treats Gift Box
Delicious and slightly naughty - Full of Sweet & Chocolate Treats - Most Popular!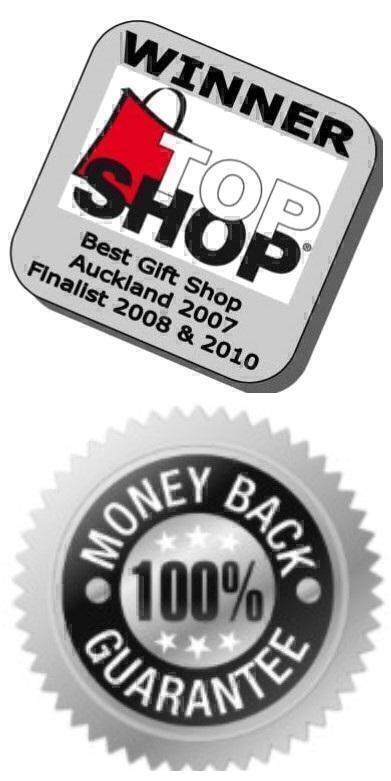 Always popular in our store, this sweet gift box is full of sweets, temptations & treats - all made in New Zealand.

Beautifully presented and gift wrapped in bright, happy colours of yellow and black - this present looks as fab as it tastes!

Your Sweet Treat Gift Box contains:

1 x 180g Donovans NZ Chocolate Clusters
1 x 100g Aniseed Star Lollies from Herb & Spice Mill
1 x Double Chocolate Fudge Cookie from Molly Woppy
1 x 50g Salted Toffee Pretzels from Herb & Spice Mill
1 x 50g Caramel Popcorn from Herb & Spice Mill
1 x 80g Chocolate Fudge Brownie
1 x 115g Coconut Ice Bar - Fudge Cottage Christchurch.
3 x Mini Chocolate Bars
Delicious and decadent!
Free Delivery in Auckland!