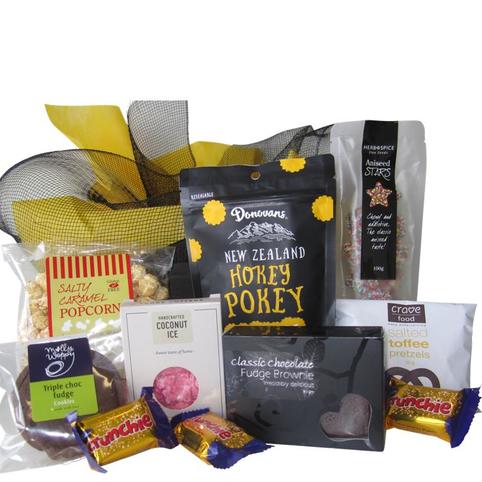 Continue Shopping
Latest Feedback
As a fellow business owner myself I think this is a awesome touch. Well done.
Kind regards
Karlien
(02 Apr 2019)
Read more testimonials
Sweet Treats Gift Box
Delicious and slightly naughty - Full of Sweet & Chocolate Treats - Most Popular!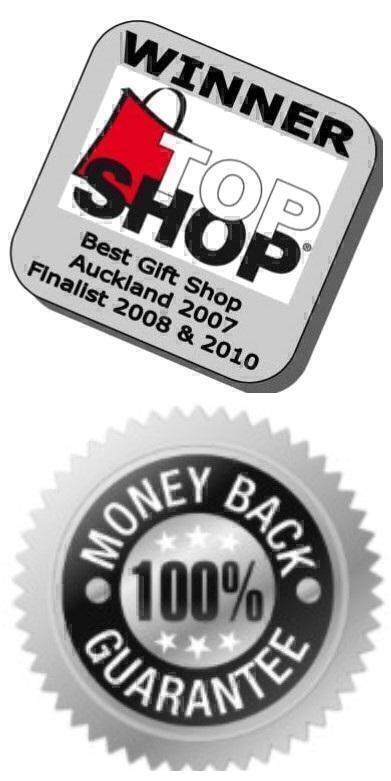 Always popular in our store, this sweet gift box is full of sweets, temptations & treats - all made in New Zealand.

Beautifully presented and gift wrapped in bright, happy colours of yellow and black - this present looks as fab as it tastes!

Your Sweet Treat Gift Box contains:

1 x 180g Donovans NZ Chocolate Clusters
1 x 100g Aniseed Star Lollies from Herb & Spice Mill
1 x Double Chocolate Fudge Cookie from Molly Woppy
1 x 50g Salted Toffee Pretzels from Herb & Spice Mill
1 x 50g Caramel Popcorn from Herb & Spice Mill
1 x 80g Chocolate Fudge Brownie
1 x 115g Coconut Ice Bar - Fudge Cottage Christchurch.
3 x Mini Chocolate Bars
Delicious and decadent!
Free Delivery in Auckland!