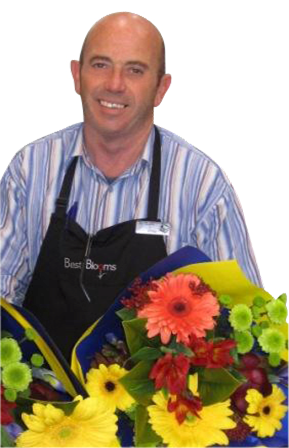 Is My Delivery Free?
Our flower and gift prices INCLUDE delivery to almost all Auckland Suburbs - except far out Rural deliveries.

Check out the pulldown to the left to quickly find the suburb that your delivery is going to and see if there are any
further charges required if the address is more rural.

When you select your suburb as part of your flower order,
these prices will be added on.
HANDY HINT: Click in the Select your Delivery field then type the letter your suburb starts with.
Then click on the suburb your flower delivery is going to and it will show you if there is any extra delivery required.
(Most delivery areas are free)
Need Flowers Delivered Today?
> Order by 10am for guaranteed Business delivery today.
(NB later ordering is possible - however please phone +64 9 838 9058 and speak direct to our florists to check updated delivery schedules)
> Order by 1.45pm for delivery to a home address today.
> Order by 9.30am for delivery Saturday.
> No Sunday delivery service sorry.
Yes - You can order flowers ahead for delivery another day.
Our flower shop is located in West Auckland so we are able to deliver later than these times subject to courier availability. Please do call us to check on + 64 9 838 9058.
Do you make Flower Deliveries throughout New Zealand?
Please note: Best Blooms Florists accept online orders for delivery in Auckland only.
We do not do online flower orders for the rest of New Zealand, as we believe you will get the best value for money and the freshest flowers if you go direct to a florist in the town you wish to send flowers to.
Please see our list of florists in New Zealand for some choices of local florists throughout N.Z. major towns and cities.

Flower Delivery Calculator