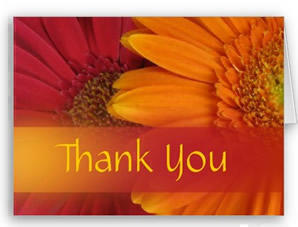 Testimonials
What our Customers said this week....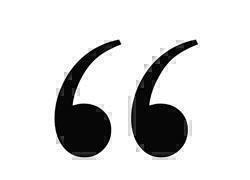 We are lucky enough to hear from our customers, and the recipients of our flowers every day...
Some phone, some call into the shop excited to tell us how long the flowers lasted,
some message via facebook or twitter and we receive many emails -
Here are some of the latest messages...
(and Thank You so much for your feedback - it is always shared with the team, and it just makes our day!)
We welcome all your feedback - All our flowers go out with our written guarantee -
We want you to tell us if we disappoint, so that we can fix it - immediately.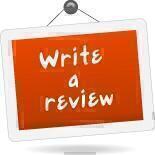 We also Encourage you to Review Us...
As a valued customer of ours, we also encourage you to give us your feedback!
View by Arrangement
By email, please leave us a Review on Google, Yelp, or on Finda.
OR on our Facebook Page or Twitter.
We strive for Excellence so do value your input.


Awesome service provided for same day delivery. Would definitely recommend and use again. Very pleased with gift basket sent.
Molly
(03 Jul 2021)
View Arrangement
Awesome as always, thanks
Pam
(24 May 2021)
View Arrangement
Great service, prompt and beautiful package
Nivi
(23 May 2021)
View Arrangement
They look great!
Juriz
(14 May 2021)
View Arrangement
Thank you for such an excellent service .Now a days people like me feel little hesitant to place an order online!! The picture gave me a reassurance of what I am sending to this special person. The award is well deserved.
Thank you
Nalini
(11 Mar 2021)
View Arrangement
Excellent welcome home gift in MIQ. Thank you so much.
Helen
(02 Feb 2021)
View Arrangement
My Dad loved the basket and was particularly fond of the toffee pretzels. Thank you for getting it to him so quickly. Love the same day service.
Catherine
(25 Jan 2021)
View Arrangement
Great thanks
Julie
(24 Jan 2021)
View Arrangement
These are great! Thanks
Helena
(22 Jan 2021)
View Arrangement
Customer was very pleased with their gifts, top quality as per usual. Thanks again for your great service.
Sarolta
(15 Jan 2021)
View Arrangement
The gift hamper for my sister's 50th Wedding Anniversary was fantastic and they were absolutely thrilled with it.
Wendy
(28 Nov 2020)
View Arrangement
Tobaiwa received his gift on time, and he really appreciated it. I was impressed by the delivery service and how quick and easy it was to arrange things from half way across the world.
Kudzai
(21 Sep 2020)
View Arrangement
Wonderful service, fabulous gift basket! I will definitely be using your company again! Thanks so much for the photos of the basket that was sent to my Dad, (it looked amazing) and for the $5 off for the next lovely basket that I send to a loved one. I would highly recommend you to all.
Kind regards,
Sandy
(05 Sep 2020)
View Arrangement
That looks lovely. Thank you very much.
Elspeth
(23 Jul 2020)
View Arrangement
Rob was very pleased with his birthday goodies, and I certainly liked the look of the presentation. Thank you very much for your good interaction on the phone when I placed the order, and much appreciate your gift voucher.
Kind regards,
Kaye
Melbourne
(17 Jun 2020)
View Arrangement
Wonderful service... thanks very much
The Bloors
(05 Mar 2020)
View Arrangement
Stunning! Thank you – it is beautiful and they were thrilled.
Joanna
(19 Nov 2019)
View Arrangement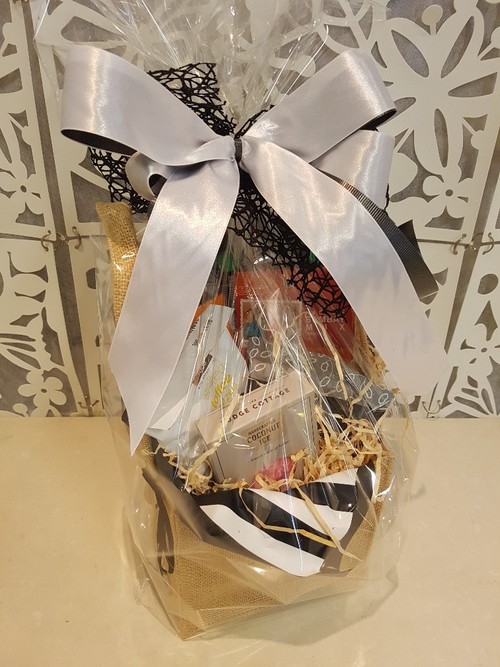 Just want to thank you so very much for creating the wonderful gift basket for my sons birthday today, he absolutely loved it.
It was so easy to order online, while I was at work and I loved how you kept me up to date with the whole process of taking the order and creating his gift basket and sending me pictures of the completed product and letting me know it had been dispatched.
Wonderful service and will definitely use your services in the future and will recommend you to friends, family and work colleagues.
Keep up the amazing work, it's very rare in this day and age.
Kind regards
Sapphira (one happy mum)
View Arrangement
read more testimonials