It's Tulip Season!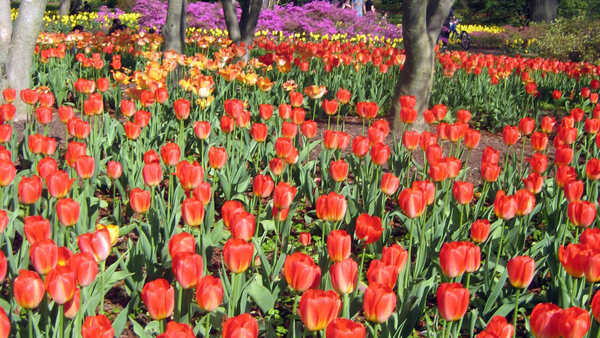 It's spring, and with Spring comes bulbs and of course Tulips, the colourful favourite that's only here for such a short time. They're also a fascinating flower with a rich history and interesting facts. Read on...
Tulips are a Spring favourite and what is always a wonderful thrill we actually get them in store all through the winter months - what a treat!
Their almost perfectly symetrical beauty has captivated bulb and flower lovers alike for centuries. Like other bulbs, Tulips symbolise the coming of Spring and the renewal of life.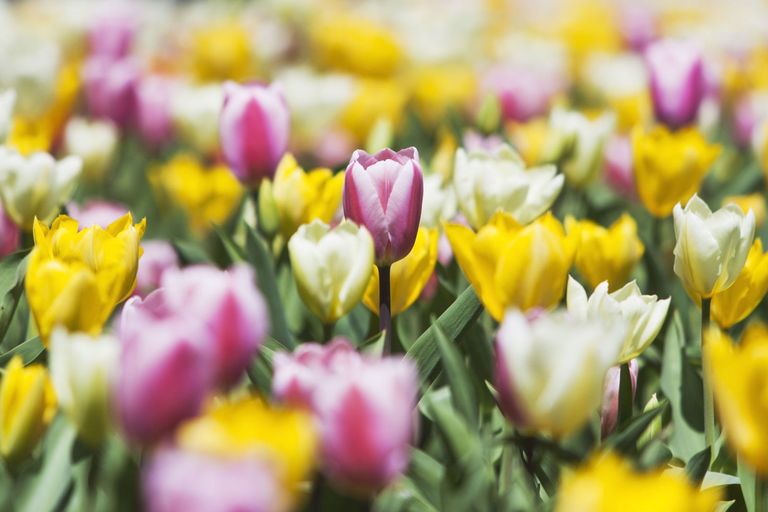 A member of the Lily family, there are now over 150 species of Tulip bulbs, and over 3000 varieties. Of course, not all of these are available in New Zealand but we do have some impressive specimens nonetheless. Double tulips that look like peonies, flamboyant parrot tulips and the elegant ile de france tulip (Tulipa Hybrida) which has that classic tulip shape.
Tulips actually originated in Asia, but were made popular by the Netherlands who have become the largest growers in the World and account for the widest variety. The Netherlands currently export around 3 Billion Tulips each year.
I have been very fortunate to visit Keukenhof Gardens in Amsterdam and the tulips there were just stunning. Truly a sight to behold.
Tulips appear in almost every colour, including black since 1986 - unfortunately not yet in New Zealand. Different colours have different meanings - a white Tulip can be used to say sorry, whilst red is of course for love.


Fun Facts about Tulips
Tulip petals are edible, and can be used as a substitute for onions.


Most Tulips have only one flower per stem but some varieties have 3-4.


Tulips will continue to grow for an inch after they've been cut, and they'll always turn toward the light - even in a vase!


Tulips are the symbolic flower for Parkinson's Disease.


Tulips were once the most expensive flower in the world, at one stage costing 10 times the average salary (and in some cases more than a house). In the early 1600's, this period was known as "Tulip Mania".


When are Tulips in Season in Auckland?
Best Blooms Florist will have fresh tulips in store from the end of May through till September - October. Ask for a tulip bouquet or choose a mixed spring posy of tulips, freesias, daffodils and other spring blooms. Tulips and Spring Flowers are guaranteed to bring smiles!
See here for more information on N.Z. Seasons of Flowers
Best Blooms | 07 July 2021, 12:38 PM