N.Z. Florist Directory

A list of the best N.Z Florists sorted by New Zealand Cities and Towns - You will get the Best Value for Money - NO Middleman - and will be able to choose from their own local range of bouquets, arrangements and gifts on offer. If you need a Flower Delivery in New Zealand, we recommend you go direct to a Local Florist located in the town you want to send flowers to.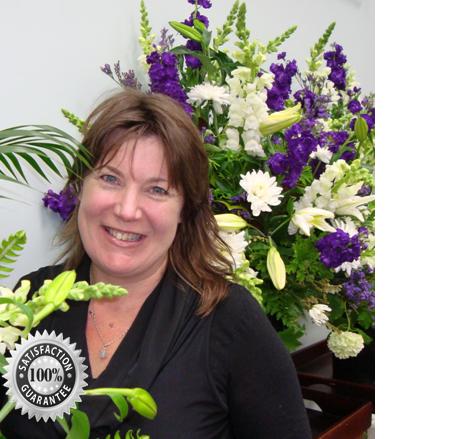 New Zealand Local Florists Directory
Find a Local Florist in N.Z.
We honestly believe that you as a customer are going to get the freshest flowers, the very best value for money, and personal warm service if you go direct to a local florist in the City you are looking to deliver your flowers in. Here is our list of florists in New Zealand.

That way you can view the range and prices of the flowers and gifts that the florist has available for delivery, you can call them directly if you have any queries related to your flower order and they will take care of your order personally with no middleman.
We have compiled a comprehensive list of real N.Z. Florists in all major towns and cities within New Zealand, to help you find a local florist with your floral delivery, covering both the North Island and the South Island.
Don't Pay the Middleman!
There are some big floral companies out there who are taking commission from you, for sending your order through their service, and are then paying the florist even less and in the end, YOU and the dear person you are sending the flowers to get the least value of all.
This was recently discussed on the TVNZ program "Fair Go"
Why Best Blooms won't Send Flowers out via courier through New Zealand.
Here at Best Blooms Florist we are located in Auckland. We use 3 floral delivery companys who are specialists in delivering flowers. We also do many of our own local flower deliveries.
We know how tricky delivering flowers can be - we know how important the delivery is and we know it has to get there on time, and in great condition as fresh as when it left our flower store.

This is why we choose to specialise in Auckland flower deliveries - although we are members of Teleflora for the traditional customers who come into our store - we no longer take online orders for delivery in New Zealand due to previous problems, and disapointments with getting these orders fulfilled. We were not happy with this for our online customers.
We do not send flowers in New Zealand in a box for delivery by the couriers, as the couriers that are used inter-city are not floral specialists - they are parcel couriers and haulage companies.
We believe this is not a good way for flowers to travel and have a high chance of getting damaged, which is why we do not send flowers or gifts around New Zealand this way.
List of New Zealand Florists
Here is our up-to-date list of New Zealand florists - Please go ahead make contact with them directly to organise your flower delivery in the local town or N.Z. City. We have listed all contact details and websites for your reference.
Please note: This directory is current at time of publishing - Please let us know if any are out of date as new businesses open and close often.
This is just a list of florists and we have in no way judged or vetted these florists - it is a helpful tool for you to do further research to locate a florist in the town in New Zealand you wish to send flowers to.
Some florists do not have websites and we have only listed official websites of the actual florists.
This list of New Zealand Florists is arranged in Alphabetical Order.

-------------------------------------------------------------------------------------------------------
AUCKLAND
Best Blooms Florist, 1/653 Rosebank Road, Avondale
Local Auckland Florist - We deliver to all Auckland Suburbs. North Shore, West Auckland, South Auckland and Central and East Auckland.
Top Shop Award-winning florists. FREE Delivery in Auckland.
Phone: 09 838 9058 https://www.bestblooms.co.nz
Pick Me Flowers, 447 Lake Road, Takapuna
North Shore local Florist. Posies, Bouquets, Gift Baskets, Flower delivery in Takapuna, across the North Shore and Auckland wide.
Free Phone 0800 274 256 https://www.pick-me.co.nz
ALEXANDRA
Illuminate Florist, 61 Tarbert Street, Alexandra. Phone: 03-427 2229 www.illuminateflorist.co.nz
Stems Florist, 36 Tarbert Street, Alexandra. Phone 03-448 8817
ASHBURTON
Flowers and Balloons of Ashburton, 190 East Street, Ashburton. Phone 03-308 8945 www.flowersandballoons.co.nz
Kakariki Flowers, 45 Hollands Road, Tinwald, Ashburton. 03-307 2457
Samantha Rose Flowers, 179 Burnett Street, Ashburton. Phone 03-307 4020 www.samantharoseflowers.co.nz
BALCLUTHA
Flowers For You, 1 John Street, Balclutha. Phone 027 671 2292
The Florist Balclutha, 40 Clyde Street, Balclutha. Phone 03-418 3616
BLENHEIM
Mayflower Studio Florist, 78 Queen Street, Blenheim. Phone 03-578 3575 www.mayflower.co.nz
Pink Poppie, Balclutha. Phone 03 578 5152 www.pinkpoppie.co.nz
BULLS
(See MARTON)
CAMBRIDGE
Inspiredby2 Florist, 63 Victoria Street, Cambridge. Phone 07-827 7489 www.beinspiredby2.co.nz
Petal Passion, 56 Williams St, Cambridge. Phone 07-827 0302 www.petalpassion.co.nz
Xpressionz Floral Design, 57 Victoria Street, Cambridge. Phone 07-823 0119 www.expressionsfloral.co.nz
CHRISTCHURCH
Andrea's Florist, Avonhead Centre, Cnr Withells Rd & Merrin St, Avonhead, Christchurch. Phone 03-358 9408 www.andreasflorist.co.nz
Bourbon Rose, The Crossing Building, Level 1, 71 Lichfield St, Christchurch. Phone 03-348 4103 www.bourbonrose.co.nz
Citywide Florist, Shop 2, 342 Lincoln Rd, Addington, Christchurch. Phone 03-379 1234 www.citywideflorist.co.nz
Flowers On Cashmere, 169 Ferry Road, Waltham, Christchurch. Phone 03-332 8833 www.flowersoncashmere.co.nz
Garden City Florist, Barrington Mall, 256 Barrington Street, Christchurch. Phone 03-341 0002 www.gardencityflorist.co.nz
Ilam Florist, 203 Waimairi Rd, Ilam, Christchurch. Phone 03-358 5396 www.ilamflorist.co.nz
Jenny Burtt Florist, 100 Fendalton Road, Christchurch. Phone 03-351 7980 www.jennyburtt.co.nz
Miss Feaver Florist, 111 Hills Road, Edgeware, Christchurch. Phone 03-385 2288 www.missfeaverflorist.co.nz
Mrs Bottomley's Flowers, Shop 14, The Tannery, 3 Garlands Rd, Woolston, Christchurch. Phone 03-384 3638 www.mrsbottomleysflowers.co.nz
Victoria Florists, 107 Idris Road, Fendalton, Christchurch. Phone 03-351 7444 www.victoriaflorists.co.nz
CROMWELL
Scent Florist, 62 The Mall, Cromwell. Phone 03-445 4227 www.scentflorist.co.nz
DARGAVILLE
Wendy's Design Flowers, 84 Victoria St, Dargaville. Phone 09-439 4769 http://wendys-design-flowers.business.site/
DANNEVIRKE
Flower Arrangements Mary Ritchie, 12 High Street, Dannevirke. Phone 06-374 6127
DUNEDIN
Amaryllis for Flowers, 74A St Andrew St, Dunedin. Phone 03-474 9074 www.amaryllisforflowers.co.nz
Bunches and Bows, 9 Albion Place, Dunedin. Phone 03-477 8703 www.bunchesandbows.co.nz
Estelle Flowers, 26 Moray Place, Dunedin. Phone 03-479 2662 www.estelleflowers.co.nz
Evergreen Elegance, 213 Main South Rd, Green Island, Dunedin www.evergreenelegance.co.nz
Joseph Jones Floral Design, 446 George St, Dunedin. Phone 03-474 1388
Marguerita Florist, Meridian Centre, 285 George St, Dunedin. Phone 03-477 3485 www.margueritaflorist.co.nz
Miss Reid Florist, 19 The Octagon, Dunedin. Phone: 03-477 8449 www.missreid.co.nz
Orchid Florist, Shop 14A, Centre City Mall, 133 Great King St, Dunedin. Phone 03-474 0657 www.orchidflorist.co.nz
The Flower Shop, 304 Highgate, Roslyn, Dunedin. Phone 03-477 7061 www.flowershoproslyn.co.nz
FEILDING
Wild at Heart Florist, 75 Machester St, Feilding. Phone 06-323 8371
GISBORNE
Blooms on Ballance, 2 Ballance St, Gisborne. Phone 06-863 0233 www.bloomflorist.co.nz
Blooms on Gladstone, Cnr Derby St & Gladstone Rd, Gisborne. Phone 06-868 8574 www.bloomflorist.co.nz
Country Garden Flowers, 28 Lowe St, Gisborne. Phone 06-867 0132 www.countrygardenflowers.co.nz
Wild Stems Florist, 24 Peel St, Gisborne. Phone 06-867 9813 www.wildstemsflorist.co.nz
GORE
Flowers By Veronica, 101 Main St, Gore. Phone 03-208 8000 www.flowersbyveronica.co.nz
Lily Jackson's Flower Company, 70 Main St, Gore. Phone 03-208 7676 www.lilyjacksonsflowers.co.nz
GREYMOUTH
Courtyard Florist, Through Stewart Nimmo Gallery, 102 Mackay St, Greymouth. Phone 0210 870 0794
HAMILTON
Amy's Flowers, 24 Lincoln St, Frankton, Hamilton. Phone 07-849 8005 www.amysflowers.co.nz
Fig Leaf Florist, 40 Enderley Ave, Enderley, Hamilton. Phone 07-855 2801
Floral Essence, 395 Grey St, Hamilton East, Hamilton. Phone 07-856 0996 www.floralessence.co.nz
Florist Ilene, 129 Commerce St, Hamilton. Phone 07-847 5718 www.floristilene.co.nz
Gail's Floral Studio, 7 Worley Pl, Hamilton. Phone 07-839 0988 www.gails.co.nz
More Than Flowers, Rototuna Retail Centre, Cnr Thomas Rd & Horsham Downs Rd, Rototuna, Hamilton. Phone 07-855 8189 www.morethanflowers.co.nz
HASTINGS
Flowers By Tanya, 242 Heretaunga St East, Hastings. Phone 06-878 8787 www.flowersbytanya.co.nz
Zinnia Floral Design, Shop 8, Village Court, Havelock North, Hastings 06-877 6465 www.zinnia.co.nz
HAWERA
Flower Potts (Online). Phone 027 848 3189 www.flowerpotts.co.nz
Lovell's Flowers, 205 High St, Hawera. Phone 06-278 6333 www.lovellsflowers.co.nz
Maple & Wild, 83 Regent St, Hawera. Phone 06-278 1546 www.mapleandwild.co.nz
This Plus That, 220 High St, Hawera. Phone 06-278 8609 www.thisplusthat.co.nz
HOKITIKA
Fleur De Lis Florist, 109 Revell St, Hokitika. Phone 03-755 8885 www.hokitikaflorist.co.nz
HUNTLY
The Flower Shop, 85 Bailey St, Huntly. Phone 07-828 7717 www.flowerz.co.nz
INGLEWOOD
(See NEW PLYMOUTH or STRATFORD)
INVERCARGILL
Accent 4 Flowers, 1387 Dee St, Invercargill. Phone 03-214 3945 www.accent4flowers.co.nz
All For Love Flowers, 66 Kew Rd, Kew, Invercargill. Phone 03-214 3076
Ambrosia Designer Florist, 60 Tay St, Invercargill. Phone 03-218 3324 www.ambrosia.co.nz
Tudor House of Flowers, 229 Elles Rd, Invercargill. Phone 03-218 9293 www.tudorhouseofflowers.co.nz
Windsor Florist, 53 King St, Windsor, Invercargill. Phone 03-217 8050 www.windsorflorist.net.nz
KAIAPOI
Kaiapoi Florist, 121 Williams St, Kaiapoi. Phone 03-327 6535 www.kaiapoiflorist.co.nz
KAIKOHE
Bouquets On Broadway, 107 Broadway, Kaikohe. Phone 09-401 1706
KAIKOURA
(See BLENHEIM)
KAITAIA
Essentially Flowers, 79 Commerce St, Kaitaia. Phone 09-408 0930 www.essentiallyflowers.co.nz
Fresh Flowers Kaitaia, 38 Matthews Ave, Kaitaia. Phone 09-408 1678 www.freshflowerskaitaia.co.nz
KAPITI COAST
Kapiti Coast Florist, 8 Mahara Pl, Waikanae. Phone 04-293 6629
Copseford Flowers, Shop 6, Kapiti Lights, 3 Amohia St, Paraparaumu. Phone 04-296 1455 www.copsefordflowers.co.nz
KAWERAU
Nadia's Florist, 6 Ranfurly Ct, Kawerau. Phone 07-323 7675
KERIKERI
Cherry Blossom Florist, 86 Kerikeri Rd, Kerikeri. Phone 09-407 8661 www.cherryblossomflorist.co.nz
Puttsgreen Florist, 45 Kerikeri Rd, Kerikeri. Phone 09-401 7111 www.puttsgreenflorist.co.nz
LEVIN
Flowers By Belinda, 253 Oxford St, Levin. Phone 06-368 3490
LOWER HUTT
Bridget's Flowers & Gifts, 11 Scott Court, Stokes Valley, Lower Hutt. Phone 04-563 6697 www.bridgetsflowers.co.nz
Flowers Et Cetera, 282 Jackson St, Petone, Lower Hutt. Phone 04-568 7088 www.flowersetcetera.co.nz
Flowers Everywhere, Main Entrance, Hutt Hospital, 622 High St, Lower Hutt. Phone 04-566 3482 www.flowerseverywhere.co.nz
Flowers On High, 839 High St, Epuni, Lower Hutt. Phone 04-567 1885
Jack's Florist, Level 4, Mackay House, 92 Queens Drive, Lower Hutt. Phone 04-566 2858 www.jacksflorist.co.nz
Sadie's Floral Gallery, 16 Hardy St, Waterloo, Lower Hutt. Phone 04-570 0972
MARTON
Petals & Presents, 256 Broadway, Marton. Phone 06-327 5030 www.petalsandpresents.co.nz
MASTERTON
Heaven Scent Florist, 434 Queen St, Kuripuni, Masterton. Phone 06-378 9512 www.heavenscentflorist.co.nz
La Fleure Floriste, 206 Queen St, Masterton. Phone 06-377 0487 www.lafleurefloriste.nz
MATAMATA
Fiori Flowers, 35 Western St, Matamata. Phone 07-88 9208
Forget Me Not Florist, 50 Arawa St, Matamata. Phone 07-888 7029
Pippins Flowers, 42 Arawa St, Matamata. Phone 07-888 8114 www.pippins.co.nz
MORRINSVILLE
Elite Flowers & Gifts, 191 Thames St, Morrinsville. Phone 07-889 7253
Florist Boutique, 260 Thames St, Morrinsville. Phone 07-889 5737 www.morrinsvilleflowers.co.nz
MOTUEKA
D'vine Event Design, 78 High St, Motueka. Phone 03-528 0107 www.dvineeventdesign.co.nz
Floral Affaire, 166 High St, Motueka. Phone 03-528 4726 www.floralaffaire.co.nz
Motueka Floral Studio, 159 High St, Motueka. Phone 03-528 7569 www.motfloralstudio.co.nz
MOUNT MAUNGANUI
Brambles Boutique Florist, 182 Maunganui Rd, Mt Maunganui. Phone 07-575 6861
Flowerette, 2B Heath St, Mt Maunganui. Phone 07-574 6251 www.flowerette.co.nz
Myrrh & Co Florist, Shop 9, Cruise Deck, 169 Maunganui Rd, Mt Maunganui. Phone 07-575 8579 www.myrrh.co.nz
Our Flowers, 33A Crane St, Mt Maunganui. Phone 021 244 6767 www.ourflowers.co.nz
NAPIER
beauKayes, 319 Gloucester St, Taradale, Napier. Phone 06-844 0533 www.beaukayes.co.nz
Daisy Chain Florist, 122 Kennedy Rd, Marewa, Napier. Phone 06-843 1001 www.daisychainflorist.co.nz
The Flower Barrow, 229 Gloucester St, Taradale, Napier. Phone 06-844 8250 www.theflowerbarrow.co.nz
The Village Florist, 72 Bridge St, Ahuriri, Napier. Phone 06-835 1222 www.thevillageflorist.nz
NELSON
Bluebell Florist, 245 Queen St, Richmond, Nelson. Phone 03 544 7292 www.bluebellflorist.co.nz
Earthbloom Flowerstore, 2 Waimea Rd, Nelson South, Nelson. Phone 03-546 7286 www.earthbloom.co.nz
Flowers 4 Nelson, 45 Tui Glen Rd, Atawhai, Nelson. Phone 03 545 2196 www.flowers4nelson.co.nz
Flowers on Buxton, 219 Trafalgar St, Nelson. Phone 03-548 0531
Imperial Rose Flowers, 26 Alton St, Nelson. Phone 03-548 9629 www.imperialroseflowers.co.nz
Mint Flowers, Shop 4, Dowsons Arcade, Bridge St, Nelson. Phone 03-545 8558 www.mintflowers.nz
Willow Floral & Design, 31 Trafalgar St, The Wood, Nelson. Phone 03-545 7939 www.willowfloraldesign.co.nz
Woodlea Florists, 128 Bridge St, Nelson. Phone 03-548 9284 www.woodlea.co.nz
NEW PLYMOUTH
Bell Block Florist, 15F Bell Block Ct, Bell Block, New Plymouth. Phone 06-755 0008
Flowerlounge Floral Design, 80 Koru Rd, New Plymouth. Phone 06-752 7087 www.flowerlounge.co.nz
Ivy Lane Florist, 170 South Road, New Plymouth. Phone 027 777 1279 www.ivylaneflorist.nz
Jasmine Florist, 562 Devon St East, Fitzroy, New Plymouth. Phone 06-758 7390 www.bloomandtwig.co.nz
Nicci Goodin Designer Florist, 53 Egmont St, New Plymouth. Phone 06-757 2233 www.niccigoodin.co.nz
Petal & Prickle, 12 Devon St West, New Plymouth. Phone 06-757 9710 www.petalandprickle.co.nz
Sentiments Flowers, 508 St Aubyn St, Moturoa, New Plymouth. Phone 0508 356 723 www.sentimentsflowers.co.nz
Simply Blooming, 43A Tukapa St, New Plymouth. Phone 06-769 6619 www.simplyblooming.co.nz
OAMARU
Jonnell's Florist, 151 Thames St, Oamaru. Phone 03-434 9150 Regent Florist, 185 Thames St, Oamaru. Phone 03-434 7488
OPOTIKI
Opotiki Florist, Limepeace Organics, 99 Church St, Opotiki. Phone 07-312 5355 www.opotikiweddingflowers.co.nz
PAEROA
(See WAIHI)
PALMERSTON NORTH
Cottage Flowers, 269 Broadway Ave, Palmerston North. Phone 06-358 2056
Floral Collaborative, 70A The Square, Palmerston North. Phone 06-357 0775 www.floralcollaborative.co.nz
Flower Shop, 424 Featherston St, Palmerston North. Phone 06-357 3320 www.flowershops.net.nz
Forget Me Not Flowers, 60-70 Broadway Ave, Palmerston North. Phone 06-355 2076
Jillybud Florist, 53 George St, Palmerston North. Phone 06-825 6123
Rosarie Flowers, 15 The Square (next to DTR), Palmerston North. Phone 06-358 1184 www.rosarieflowers.nz
PAPAMOA
Arrange Floral Design, 7 Marick Pl, Papamoa. Phone 07-542 4585 www.arrangefloraldesign.co.nz
Crimson Rose Florist, 11B/34 Gravatt Rd, Papamoa. Phone 027 291 2951 www.crimsonroseflorist.nz
The Occasional Florist, 3A Hartford Ave, Papamoa. Phone 07-575 8228 www.theoccasionalflorist.co.nz
PICTON
(See BLENHEIM)
PUKEKOHE
Designer Flowers, 38 King St, Pukekohe. Phone 09-238 2235 www.designerflowers.co.nz
Dianna Marie - Think Flowers, 202 Manukau Rd, Pukekohe. Phone 09-239 1592 www.diannamarie.co.nz
Flower & Gift Shoppe, 94 King St, Pukekohe. Phone 09-238 7691
QUEENSTOWN
Bloom Flowers, Shop 12, Gorge Retail Centre, 159 Gorge Rd, Queenstown. Phone 03-442 4458 www.queenstownflorist.nz
In the Pink Flower Company, 19 Marine Parade, Queenstown. Phone 03-441 1525 www.inthepink.nz
RAGLAN
Lilypot Florist, 2 Wallis St, Raglan. Phone 07-825 6847
Raglan Buds Flower Farm, Wainui Rd, Raglan. Phone 021 257 8729 www.raglanbuds.nz
RANGIORA
Fi's Flowers n Art, 5 Conway Ln, Rangiora. Phone 03-313 1043 www.fisflowers.co.nz
Rangiora Florist, 29 Huntington Dr, Rangiora. Phone 03-313 4292 www.rangioraflorist.co.nz
Rangiora Flower Shop, 97 High St, Rangiora. Phone 03-313 6231 www.rangioraflowershop.co.nz
REEFTON
(See GREYMOUTH or WESTPORT)
ROTORUA
Ems Flowergirl, 1147 Pukuatua St, Rotorua. Phone 07-348 9000 www.emsflowergirl.co.nz
Lakes Flowers & Design, 1217 Hinemoa St, Rotorua. Phone 0274 732 967 www.lakesflowersanddesign.com
Living Colour, 1197 Eruera St, Rotorua. Phone 07-349 2288 www.livingcolour.co.nz
Rotorua Florist, 1222 Eruera St, Rotorua. Phone 07-348 1092 www.rotoruaflorists.co.nz
STRATFORD
Anna's Flowers, 40 Regan St, Stratford. Phone 06-765 5145 www.annasflowers.co.nz
Flower Studio, 260 Broadway, Stratford. Phone 06-765 7124 www.flowerstudio.co.nz
TAIHAPE
Blush Florist, 71 Hautapu St, Taihape. Phone 06-388 1419 www.blushflorist.co.nz
TAKAKA
(See MOTUEKA)
TAUMARUNUI
The Flower Shed, 17 Braggs Ave, Taumarunui. Phone 07-896 7243
TAUPO
Bloomin Flowers, 25 Sunset St, Hilltop, Taupo. Phone 07-377 2111 www.bloominflowers.co.nz
Fantasia Florist, Marama Arcade, Taupo. Phone 07-378 7417 www.fantasiaflorist.co.nz
The Flower Girl, 28 Nukuhau St, Taupo. Phone 07-378 0105 www.theflowergirl.co.nz
XOX Floral, 45A Koha Rd, Taupo. Phone 022 127 9727 www.xoxfloral.co.nz
TAURANGA
Adore Flowers, 959 Cameron Road, Gate Pa, Tauranga. Phone 07-571 6738 www.adoreflowers.co.nz
Bella Flowers, inside The Fresh Market, 1000 Cameron Rd, Gate Pa, Tauranga. Phone 07-572 3552 www.bellaflowers.co.nz
Blanc Flowers, Shop 15, Eleventh Ave Plaza, 152 Eleventh Ave, Tauranga. Phone 07-577 0716 www.blanc.co.nz
Blooms on Cameron, 586 Cameron Road, Tauranga South. Phone 07-571 0179 www.bloomsoncameron.co.nz
Cherrywood Florist, 4/47 Cherrywood Dr, Otumoetai, Tauranga. Phone 07-576 5004 www.cherrywoodflorist.co.nz
Flower Crazy, 1 Sharyn Pl, Brookfield, Tauranga. Phone 07-576 3440 www.floristtauranga.co.nz
FlowerPop, 7 Matilda Way, Bellevue, Tauranga. Phone 07-577 1083 www.flowerpop.co.nz
TE AROHA
Flowers By Budz, 4363 State Highway 26, Waihou. Phone 07-884 9997 www.budz.co.nz
TE AWAMUTU
Bloom Room Florist, 238 Aleandra St, Te Awamutu. Phone 07-871 2004 www.bloomroom.co.nz
Fleur Eleise Florist, Tui Crescent, Te Awamutu. Phone 027 450 7450 www.fleureleiseflorist.co.nz
Hillview Gardens, 16 Thompson Rd, Te Awamutu. Phone 07-871 8235
Petite Posy Florit, 170 Bockett Ave, Te Awamutu. Phone 021 110 6161 www.petiteposy.nz
The Birdcage, 196 Alexandra St, Te Awamutu. Phone 07-871 2920 www.thebird-cage.co.nz
TE KUITI
The Flower Fairy, 165 Rora St, Te Kuiti. Phone 07-878 8882 www.flowerfairy.co.nz
TE PUKE
Bayfair Florist, 3 Williams Dr, Te Puke. Phone 07-575 8273
Te Puke Florist, 66 Jellicoe St, Te Puke. Phone 07-573 7399 www.tepukeflorist.co.nz
THAMES
Flowers on Pollen, 512 Pollen St, Thames. Phone 07-868 9891 www.flowersonpollen.co.nz
TIMARU
Absolute Flowers, 183 Stafford St, Timaru. Phone 03-688 8062 www.absoluteflowers.co.nz
Bloomers, 4 Bayview Pl, Timaru. Phone 03-688 8844 www.bloomers.co.nz
Floral Harvest Ltd, 8 Church St, Timaru. Phone 03-684 3073 www.floralharvest.co.nz
TOKOROA
Vintage Bloom, 208 Rosebery St, Tokoroa. Phone 07-886 7070 www.vintagebloom.co.nz
UPPER HUTT
Beautiful Flowers, 6 Dakota Gr, Totara Park, Upper Hutt. Phone 04-526 4711
Bud Florists, 242 Fergusson Dr, Silverstream, Upper Hutt. Phone 04-527 9914 www.budflorists.co.nz
Corona Florist, 63 Main St, Upper Hutt. Phone 04-528 0258
Kristin's The Flower Shop, 127 Main St, Upper Hutt. Phone 04-528 0760
Victoriana Florist, 496 Fergusson Dr, Trentham, Upper Hutt. Phone 04-527 8008
WAIHEKE ISLAND
Flower Gallery, 59 Ostend Rd, Ostend, Waiheke Island. Phone 09-372 6987 www.flowergallery.co.nz
Waiheke Flower Company, 110 Ocean View Rd, Oneroa, Waiheke Island. Phone 09-372 6749 www.waihekeflowercompany.co.nz
WAIHI
Ambiance Floral Design, Home Workshop, Waihi. Phone 021425899 www.ambiancefloraldesign.com
Koru Florist and Gallery, 51 Seddon St, Waihi. Phone 07-863 7774
Where The Wild Things Grow, 8 Rosemont Rd, Waihi. Phone 021 110 6304 www.wherethewildthingsgrow.co.nz
WAIHOU
Flowers By Budz, 4363 State Highway 26, Waihou. Phone 07-884 9997 www.budz.co.nz
WAIPUKURAU
E-Central Flowers, 42 Ruataniwha St, Waipukurau. Phone 06-858 7129
WAIROA
Bloom 'n Loco, 254 Marine Parade, Wairoa. Phone 06-838 3040 www.bloomnloco.nz
WAIUKU
Garlands Flowers & Gifts, 2/31C Bowen St, Waiuku. Phone 09-235 0643
Smithies The Plantsmith, 131 Collingwood Rd, Waiuku. Phone 09-235 8949
Waiuku Village Flowers, 6 Kitchener Rd, Waiuku. Phone 09-235 9039
WANAKA
The Green Room Flower Company, 21B Gordon Rd, Wanaka. Phone 03-443 2324 www.thegreenroomflowerco.co.nz
WARKWORTH
Briar Rose Flowers, Shop 3, Riverview Plaza, 4 Kapanui St, Warkworth. Phone 09-425 9016 www.briarroseflowers.co.nz
Forget Me Not Florists, 25 Bertran St, Warkworth. Phone 0800 142 099 www.forgetmenotfloristwarkworth.co.nz
WELLINGTON
Best of the Bunch, NZ Rugby House, 100 Molesworth St, Thorndon, Wellington. Phone 04-499 9005
Bunches Florist, 157 Featherston St, Wellington CBD. Phone 04-473 8813 www.bunches.co.nz
Flower Shop Florist, 7 Coutts St, Kilbirnie, Wellington. Phone 04-387 8950 www.flowershopflorist.nz
Flowers Manuela, 35 Abel Smith St, Te Aro, Wellington. Phone 04-384 4668 www.flowersmanuela.co.nz
Juliette Florist, 69-71 Boulcott St, Wellington CBD. Phone 04-939 9797 www.julietteflorist.co.nz
Melissa Jane Flower Studio, 55A Ottawa Rd, Ngaio, Wellington. Phone 04-390 1087 www.melissajane.co.nz
Scent Boutique, David Jones Building, 45 Johnston St, Wellington CBD. Phone 04-499 9040 www.scentboutique.co.nz
The Wild Flower Boutique, Level 1, Grand Arcade, 16 Willis St, Wellington CBD. Phone 04-210 0799 www.thewildflower.co.nz
Woodstock Florist, 34 Kent Terrace, Mt Victoria, Wellington. Phone 04-385 2305 www.woodstock.co.nz
Yvette Edwards Studo, 9A Tory St, Te Aro, Wellington. Phone 04-801 8305 www.yvetteedwards.co.nz
WELLSFORD
(See WARKWORTH)
WESTPORT
Flowers of Eden, 4 Tuis Way, Westport. Phone 027 764 0152
Moore Than Flowers, 112 Palmerston St, Westport. Phone 03-789 5323
WHAKATANE
Bouquet Floral Studio, 230 The Strand, Whakatane. Phone 07-308 7261 www.bouquetfloral.co.nz
Flower Shop Whakatane, 86 Goulstone Rd, Whakatane. Phone 07-308 4442
Honey Bee Wild Flowers, 91 The Strand, Whakatane. Phone 022 076 7720 www.honeybeewild.co.nz
Savvie Florist, Shop 5, 69 The Strand East, Whakatane. Phone 07-308 4433 www.savvieflorist.co.nz
WHANGAMATA
Arrow & Co, 429 Port Rd, Whangamata. Phone 07-865 7429 www.arrowflorist.co.nz
Wild Essence, 137 McKellar Pl, Whangamata. Phone 07-865 9145 www.wildessence.co.nz
WHANGANUI
Flower Room, 63 Victoria Ave, Whanganui. Phone 06-348 4788 www.flowerroomwanganui.co.nz
WHANGAPARAOA
Fabulous Flowers & Gifts, 719 Whangaparaoa Rd, Whangaparaoa. Phone 09-428 7047 www.thefabulousflowers.co.nz
WHANGAREI
Amber-Lee Florist, 37 Maunu Rd, Whangarei. Phone 09-438 4088 www.amberleeflorist.co.nz
Flowers on Bank, 188 Bank St, Whangarei. Phone 09-438 6234 www.flowersonbank.nz
Kamo Village Florist, 523 Kamo Rd, Kamo, Whangarei. Phone 09-435 1115 www.kamoflorist.co.nz
Mint Floral, 1A Robert St, Laurie Hall Park, Whangarei. Phone 09-430 3355 www.mintfloral.co.nz
The Flower Shed, 39 Port Rd, Whangarei. Phone 09-430 7485 www.theflowershed.co.nz