How to choose the perfect bouquet for Valentine's Day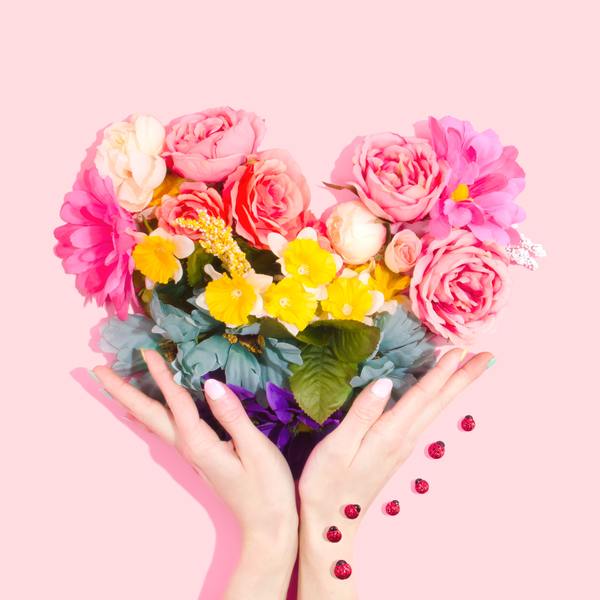 Valentine's Day is all about love and saying what words alone can t quite convey. When you re letting the flowers do the talking for you, you want to be sure they re getting the right message across.
Choosing the perfect bouquet for Valentine's Day doesn't have to be a struggle. When you work with the great florists at Best Blooms, we can assemble a custom bouquet that matches your sentiment perfectly.
You can of course also browse our Valentine's Day bouquets online and select an arrangement that suits you. To help you out a little, we've put together this step-by-step guide to selecting a bouquet for Valentine's Day.
This year Valentine's Day is on Tuesday 14 February 2023.
Why do we give flowers on Valentine's Day?
Before we get into the "how", let's talk a little bit about the "why". The origin of giving flowers on Valentine's Day goes back to Victorian times. In the first half of the 18th century, the language of flowers (floriography) was brought from Ottoman Turkey to England by Mary Wortley Montagu and the Swedish court by Aubry de La Mottraye.
Floriography held great significance for people in Victorian England, as society at the time frowned upon expressing emotions. So, people would send small bouquets called "tussie-mussies" to communicate without words. It's said that people at the time had whole conversations through flower language.
This tradition of giving flowers to communicate isn't quite so ingrained these days, but it is celebrated every Valentine's Day. As Valentine's Day developed its modern association with love, so too did it become associated with giving flowers - especially roses, which are connected to all forms of love depending on the colour.
To put it simply, we give flowers on Valentine's Day because they mean something — a wordless declaration of love. It's an old tradition with complicated origins, but the significance of the gesture is undeniable.
Selecting a bouquet for Valentine's Day
Knowing that giving a bouquet on Valentine's Day dates back to floriography, you might like to select a bouquet that truly communicates the breadth of your feelings. Of course, you shouldn't feel pressured about the meaning of the flower — nowadays, it's enough to give a gift that your special someone will like.
Here are our tips on selecting a bouquet for Valentine's Day:
What's your budget?
The first big question is "how much do you want to spend?". Flowers, especially red roses, are often more expensive around Valentine's Day due to market pressures (supply and demand). So, the budget may be a limiting factor for you. You can of course choose flowers other than roses if you'd like a larger bouquet for a lower cost.
Best Blooms bouquet prices start at $49 for the stunning Single Red Rose Wrap (shown right).
What message do you want to convey?
Roses are traditional on Valentine's Day because they represent love in floriography. Red roses, especially, stand for love and desire and are by far the most popular option on Valentine's Day.
That said, you might like to choose other flowers to either save money or be a little bit different. If you're concerned about flower language, here are some other romantic flowers you might consider, and their meanings:
Red carnations: Deep love and affection
Pink carnations: Love and femininity
Gardenias: Secret love
Asters: Love, daintiness
Red camellias: Passion, deep desire
Pink camellias: Longing
White camellias: Adoration
Red chrysanthemums: Love and passion
Daisies: Purity and true love
Pink hydrangeas: Heartfelt emotion
Purple hydrangeas: A desire to deeply understand
Red tulips: Declaration of love
Regardless of the type of flower, pink, red and purple are popular choices for a Valentine's Day bouquet palette. White may also be woven through a bouquet to signify innocence, purity or devotion in your love.
The Passionate Bouquet (shown right) presents a romantic combination of red roses and lilies.


What flowers or gifts does your recipient like?
Lastly, and perhaps most importantly, you should consider what the recipient of your bouquet may like. Tradition and flower meaning are one thing, but at the end of the day, you're buying a gift for someone you love and their preferences are the most important thing.
If you don't know your special someone's preferences, consider their personality. A traditional romantic is sure to appreciate red roses. For someone a bit more modern, try one of the other flowers from the list above or opt for one of our special romantic gift hampers.
There are truly no restrictions on what you can get someone for Valentine's Day, so if you know they like yellow flowers, go for yellow. Or, if they're not a fan of flowers at all, spoil them with chocolates or a pamper hamper.
Whatever you choose to treat your special someone with, rest assured that Best Blooms has you covered with free same-day delivery available throughout Auckland.
Browse the Full Valentine's Day Collection


Inspiration - Flowers that mean Love:

| 11 February 2022, 06:55 PM