Mother's Day Log 2022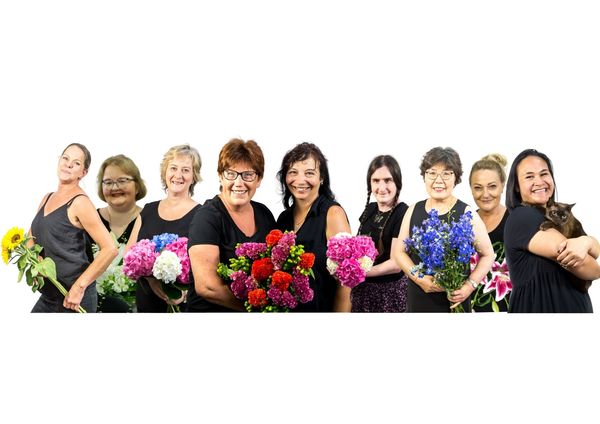 Possibly the most unique Mother's Day we have ever had! But then we have had a few!! Did you know Best Blooms has been delivering flowers to Mums in Auckland since 2006?...
Our Story of Mothers Day in our Auckland Florist 2022
A very different kind of Mother's Day this year!

Late Wednesday night in Mothers Day week, our youngest son Trent tested positive for Covid-19, which bumped Phil and I, and our eldest son straight into 7 day isolation!

For Best Blooms, Mothers Day is one of our key florist events of the Year - the others being Valentine's Day and Christmas Week. This means over 1000 flower deliveries in 3 days over the Mothers Day weekend including Sunday.

It's a huge amount of organising, incoming orders to oversee, a lot of sorting and allocating of flowers, staff organising, floral courier deliveries to manage, plants to wrap, mums bouquets to make and much, much more!!

We are a very hands on team, so suddenly not being there, part of the buzz and excitement, but also being able to actively support our team was very surreal and somewhat stressful.
(Which, it must be noted, as part of our psychology of always looking on the bright side... was alleviated by sitting in the sunshine & gardening!)

It was a very humbling experience to see them all step up, step in and take over every aspect of managing the event on site. We are very lucky to have experienced staff who have done multiple events with us, who know how it works and what to do.

We really are a family business, and I would love to take this opportunity to introduce you to our Best Blooms Family.
They are all Mums too, Daughters, Grandmothers, and Mothers working away from their own children - working all Mother's Day weekend to get flowers and gifts sent out to your special Mums around Auckland.

A H-U-G-E Thank you to all the team - We truly could not have done it without any of you - it is a team effort all the way through!
Team Photo from left to right:

Windsor Florist. A respected and beautiful shop, we are glad she is now a part of the Best Blooms family. Ann is a loving daughter and a proud cat mum. Ann does the prettiest posies and wild whimsical style bouquets and loves a touch of the avant-garde in her work.

Sheron - There's nothing this lady can't do! Sheron is our front of house supervisor, chief phone answerer and managing all the plants (and there are a lot!) Sheron is Mum to two lovely girls, rabbits and a cat, and is daughter of the late Pauline who owned her own florist shop - Buds and Blooms in Lincoln Rd, Henderson. (See I told you it was a family business!)
Donna - Donna is our Studio Manager and was supposed to be doing less hours over Mothers Day whilst recovering from a broken shoulder! She is Mum to Jess, and a very proud Nanny to her gorgeous 2 year old grand daughter Poppy. Donna used to work with Sheron and Pauline in their shop in Henderson before joining the Best Blooms family. Her florist speciality is making absolutely gorgeous big vox bouquets.

Alexis - This was Alexis' first Mother's Day, and she has beavered away getting prep ready in the weeks leading up to it, and then worked with the processing team to treat and condition all the fresh cut flowers on arrival and getting them ready for the florist team. Alexis is another with pink flowers as her favourite. You will get Alexis on the phone, where she will look after you.
Deborah - Deborah is Mum to two lovely daughters, a sweet dog and a cat, and is a loving daughter herself. We are excited that Deborah is heading home to Korea to visit her parents later this month. Deborah is the creator of lots of beautiful lily bouquets, Arrangements and Red Roses. Her floral work is lovely and she is a blessing to our team.

Leah - Meet Leah, a long standing friend of our family. Leah has stepped in since Christmas and has answered phones, served customers with style, and made lots of gift baskets ready to go. She has been a real help to the team, and we will be sorry to see her leave. Leah is going back to her first love of flying, and can finally hit the skies again with Qantas. Leah is another Cat Mum to Eric the lovely Persian.
Tessa - As you can see Tessa is most definitely a Cat Mum - she has two stunning Burmese cats. Tessa is our Customer Experience Manager and is the person who is usually on the end of your emails. Tessa will process your orders, print your cards out beautifully, liase with the couriers and then take beautiful photos to send to you of what was sent on your behalf. (except for this week sorry! There are unfortunately just too many orders at the key events to take photos). She wraps up the whole online order process into a fantastic customer experience.

Missing from this photo is:

Teena - I want to give a really special team shout out to Teena - Not only is she a Mum to 2 lovely girls, but she is a Mum who lives in Hamilton!! Teena has worked for Best Blooms since she before she was pregnant with her youngest daughter.
This year she has stayed up in Auckland for 5 days, away from her own family, as logistics & delivery co-ordinator to ensure all the Mothers Day Deliveries were made. Another very successful event for Teena, who is an expert at this job after many years. A HUGE Thank you, Teena!

Tanya - Mum to two grown up boys. In more family twists, we are lucky that Tanya's parents live locally in Te Atatu, and they make the voxes for us. Her niece Chontelle also worked for Best Blooms for many years as a Saturday team member. Tanya is our senior florist and trainer, her work is exquisite and she is our wreath expert. Her heart lies in Whitianga, so we enjoy her beautiful floristry while we can.
Simone - This is Simone's first Mothers Day at Best Blooms but she is an experienced florist and has worked at many well know Auckland florist shops. Simone is mum to two teenagers. Simone has a love of bright colours and beautiful flowers, and loves to sing while she works. :)
Belinda - Another hard working mother, Belinda has 2 young adults setting off in the world. Belinda's son did deliveries for us over Mothers Day. Belinda is a recent graduate from florist school, where she has retrained to branch off into a new career. Belinda is part of the processing and prepping team and does a great job of keeping our florists stocked with greenery bases ready to make into - so helpful.

Briana - Daughter to Sheree, Bri has been working with the team since last Mothers Day. She has done a fantastic job prepping, prepping, prepping and getting all the voxes wrapped, the chocolates bagged and all the gifts ready-to-go. You will also catch Bri on the phone and in store.

Naomi - Naomi has just joined the team and so this was her first key event. A beautiful local west Auckland Mum and grandmother, Naomi is a ray of sunshine and I know she will bring her all.
Paula - Paula is Mum to her growing teenage children and labradoodle doggies, and used to work for Best Blooms. Paula dropped everything to jump right in to help this weekend when we were short staffed, to make bouquets and help card up the orders. Thank you Paula!
Daphne - Daphne has a long history with Best Blooms, both Philip and Sheron used to work with Daphne Studio of Design. Daphne is the inventor and "Mother" of Vox - those fantastic NZ invented and manufactured Vox portable cardboard vases. We are lucky that Daph helps us out over the events, and to come and have a "play" with fresh flowers!

And of course - missing in action this year for Mothers Day was Phil and Jo.
Owners of Best Blooms, and Mum and Dad to two Teenage Boys (well, one has been a teenager for a week!)

We are incredibly lucky to have such a great team, and proud to be able to send flowers to your family from our Best Blooms Family.
x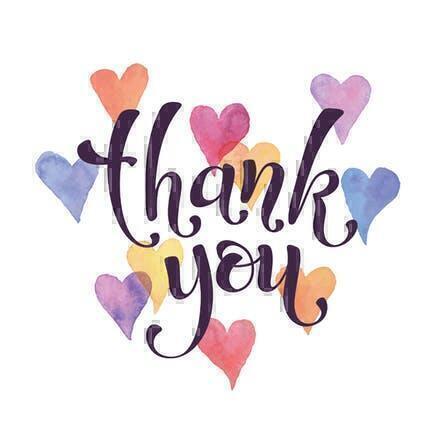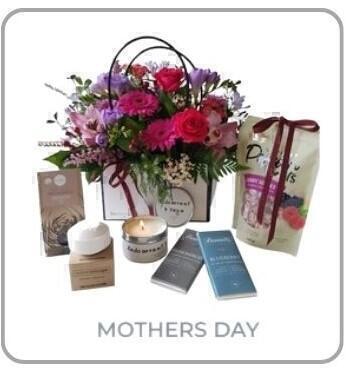 Other Stories in News from our Florist Shop:
Jo-Ann Moss - Owner Best Blooms Florist | 08 May 2022, 03:55 PM