Latest Feedback
Thank you very much – the flowers look wonderful!
Thank you,
Mary
(11 Jan 2022)

View this Arrangement
Read more testimonials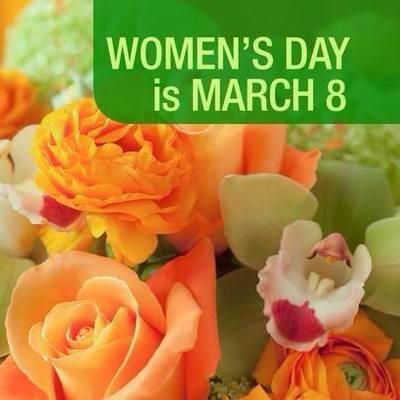 International Womens Day
Women's Day is 8th March.
What is Women's Day?
This special day held annually on the 8th March and is to celebrate women all over the World. It is traditional for many in European countries including Russia, to send flowers to their Wives and Mothers on Womens day to celebrate and show them respect, appreciation and love. This special day is almost like a mixture of Valentine's Day and Mother's Day and flowers are a lovely way to shower them with beauty and nature.
It is also an important day socially around the World, where many political and social organisations choose to bring heightened awareness to the plight of women, living in countries where they do not have the freedom or respect that we have here in New Zealand. (thanks Kate Sheppard!)
Deliver Flowers to those Special Women
in your Life
We can deliver flowers to your wife, or your Mother for Womens Day - Traditionally the colour purple has a lot of significance so we can wrap your bouquets or flowers in this beautiful shade to celebrate the joy of Women everywhere.

Free Delivery in Auckland!
Womens Day Gifts Auckland