6 Essential Tips for Online Flower Delivery in Auckland NZ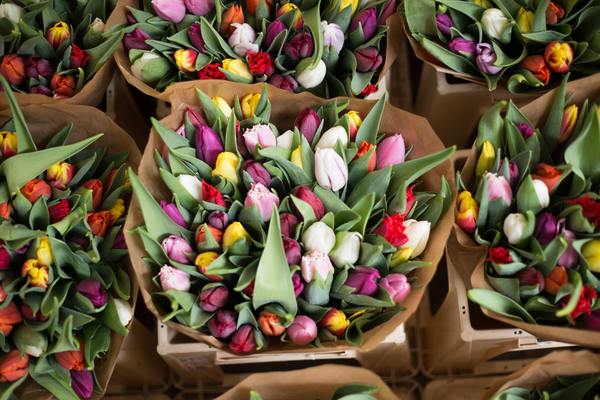 Our top 6 tips for online flower delivery in Auckland will tell you how to shop for the best flowers at the lowest cost.
Guide:
6 Helpful Tips for Ordering Flowers for Delivery Online.

Back in the day, ordering flowers and gift baskets meant a trip to the local florist. But now, with so many options available online, ordering flowers has never been easier, saving you a lot of time and effort.
However, online flower delivery also has its cons- there can be long wait times, high delivery fees and the possible chance your order goes wrong and doesn't appear as you viewed it online.
So how do you make sure your order is delivered right?
Best Blooms is an Auckland florist delivering flowers and gift baskets since 2006. We have delivered over 100,000 website orders and made hundreds of customers happy with their purchases. We put together these 6 essential tips for online flower delivery in Auckland, so you can make sure your order gets delivered in time, exactly how you wanted it.
Top Tip #1: Select the right flowers for the Season
While we are fortunate that in New Zealand many of the most popular flowers are available all year round, there are some flowers you can't get at certain times of the year.
Get to know ahead of what flower options are available this season. This ensures that the flowers you buy remain fresh when they are delivered. Freshness contributes to scent, durability and the appearance of flowers so you have it get it right.
Plus, if you're on a budget it's best to choose seasonal flowers as out of season flowers are more expensive owing to the expenses of growing them in climate-controlled storage.
Best Blooms have put together this easy guide of top 75 favourite New Zealand flowers and the months they are available.
Are my Favourite Flowers in Season?
Top Tip #2: Browse the selection thoroughly
Flower delivery websites have a wide range of options for different flowers in different settings. To get the best idea of what's available, look through the categories closely. Visual presentation is highly important for flower delivery websites, so there'll be an array of beautiful photos for you to go through.
Doing this also allows you to get a good understanding of the price ranges and decide which arrangement best suits your budget.
At Best Blooms we have flowers and gift baskets for every type of budget starting at just $39!
Top Tip #3: Pick Flowers Best Suited to the Occasion
There's more than just the season to consider when shopping for flowers. What are your flowers for?
Are you sending flowers to celebrate a wedding? Or are you sending your condolences to a funeral? Most flowers have special meanings behind them. For example, you can send bright pink roses to someone as a thank you gift.
There are also specific arrangements traditionally used for certain occasions, like this beautiful White Wreath of Peace.
At Best Blooms, you can find flowers and gifts under a range of selections by type of occasion, recipient and seasonality, making it easier to select your ideal flower bouquet whether you're an experienced or inexperienced flower shopper.
Birthday Flowers | Roses & Romantic Flowers | Funeral Flowers | Top 20 Flowers
Top Tip #4: Express Yourself When Choosing Flowers
The flower arrangement or a gift basket you're sending is a form of communication, so make sure to include something of yourself in it. Don't stress too much about trying to find the perfect choice, go with your gut and pick something that you like, or you know the recipient would love.
When you shop any flower arrangement or gift basket at Best Blooms, you have the option of customising your order by adding something extra special to it, like a keepsake card or ornament, balloons or sweet treats.
For example, if you wanted to order this gorgeous bunch of birthday tulips for your bestie, and you know she's got a sweet tooth, you can add a yummy chocolate fudge brownie or Bailey's milk chocolate to the gift.
Top Tip #5: Find Out What The Delivery Terms Are
When ordering flowers online, it's important to find out what method of delivery is being used. Flowers are delicate and therefore, need the right type of delivery or they'll end up on your doorstep wilted and damaged. At Best Blooms we have our own delivery drivers who are experts at getting your flowers delivered safely.
Other questions you need to find out about include, is delivery going to cost me extra? Can I order same-day delivery or can I book a specific time to get my order delivered? You don't want the answers to any of these to come as a surprise after you've made the purchase.
All our flowers and gifts come with FREE delivery for almost all Auckland suburbs. Find out if your suburb is included in our Free Delivery Zones here.
Top Tip #6: Choose A Florist You Can Trust
Always go for a local florist that's known for their excellent quality and service. One of the best and easiest ways you can do this is by reading up on online reviews.
After serving over 100,000 online flower deliveries, we've been so honoured to amass dozens of great feedback from our customers. Listen to what Joy had to say about the lovely bunch she received.
""I want to thank you for an excellent service. You made a difficult exercise easy and smooth. I was very impressed both with the flowers sent and especially you sending a photo which meant all the contributors could see the bouquet. 5 STARS!"

View Arrangement See More Testimonials
Why Choose Best Blooms for Flower Delivery in Auckland NZ?

We're Local
Best Blooms is located in West Auckland at 1/653 Rosebank Road, Avondale. If you're not a fan of online shopping, you can always pop by our store to see our lovely range of flowers and gift hampers and consult one of our experienced florists on what to get.
Our opening hours are;
MONDAY - THURSDAY 08:00 AM - 05:30 PM
FRIDAY 08:00 AM - 06:00 PM
SATURDAY 08:00 AM - 12:00 PM
Award-Winning Florist
Best Blooms is a family-owned Kiwi business that has been delivering floral excellence since 2006. We've delivered over 100,000 website orders and got several awards and achievements under our belt including being the Winner of the Gift & Florist Shop category at the Retailers Association Auckland TOP SHOP Awards in 2007, and finalists in 2008 and 2010.
Auckland-Wide Free Delivery
We deliver Auckland wide and offer free delivery to almost all suburbs. Delivery fees to remote or rural areas range from $15 to $40.
What's more, Best Blooms delivers flowers to all Auckland hospitals. We've got a special hospital-approved range as well, and you can find out all about it by clicking here.



Inspiration - Gift Giving with Style:

Jo-Ann Moss - Senior Florist | 30 May 2022, 10:52 PM