The Benefits of Using Sustainable and Local Flowers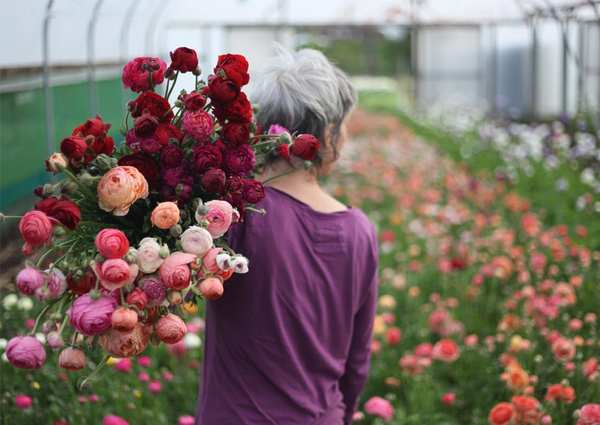 As awareness of climate change and environmental issues grows, more people are seeking ways to live a sustainable lifestyle and reduce their carbon footprint. One way to do this is by choosing to use sustainable and locally grown flowers, and at Best Blooms Florist all of our flowers and foliage is sourced within New Zealand and as close to Auckland as possible.
We explore the benefits of using sustainable and local flowers and why they are a great choice for both consumers and the environment.
Support Local Flower Farmers and Communities
Choosing to use locally grown flowers supports local farmers and communities, and by purchasing flowers from local farms you are helping to strengthen the local Auckland economy. This also helps to reduce the environmental impact of transporting flowers long distances, as they are not shipped from overseas or across the country.
Enjoy Fresher, Longer-Lasting Flowers
Local flowers are often fresher and longer-lasting than imported flowers, which have to endure long periods of transportation and storage. By using locally grown flowers, you can enjoy the beauty and fragrance of fresh flowers for longer, which can also help to reduce waste and save money.
You may also enjoy our T0 Tips for making your cut flowers last longer >
View More Native & Kiwiana Flowers
Reduce Your Carbon Footprint
Using local and sustainably grown flowers helps to reduce your carbon footprint. Unlike imported flowers, locally grown flowers do not need to be shipped long distances, which reduces greenhouse gas emissions from transportation. Additionally, sustainably grown flowers are often grown using environmentally friendly practices that minimize the use of pesticides and synthetic fertilizers, which can harm the environment.
Supporting Biodiversity and the Environment
Choosing to use sustainably grown flowers can help to support biodiversity and protect the environment. Many local and sustainable flower farms use practices such as crop rotation and companion planting, which can help to improve soil health and promote biodiversity. Additionally, by choosing flowers that are in season and native to your region, you can help to preserve local ecosystems and support pollinators such as bees and butterflies.
By choosing flowers that are grown using environmentally friendly practices and are in season and native to your region, you can help to protect the environment, support local farmers, and enjoy the beauty and fragrance of fresh flowers for longer.
Not just Local Flowers, but Local NZ made Products too
As much as possible in all our hampers and gift baskets we're using locally New Zealand made, boutique products from smaller producers and suppliers, as well as inclding more well known household name brands. That way we're supporting local businesses, as well as ensuring that our gift baskets contain a fabulous range of tasty and well made NZ products.


Read More: Sustainability & Nature - Eco Flowers
Best Blooms | 01 February 2023, 12:40 AM